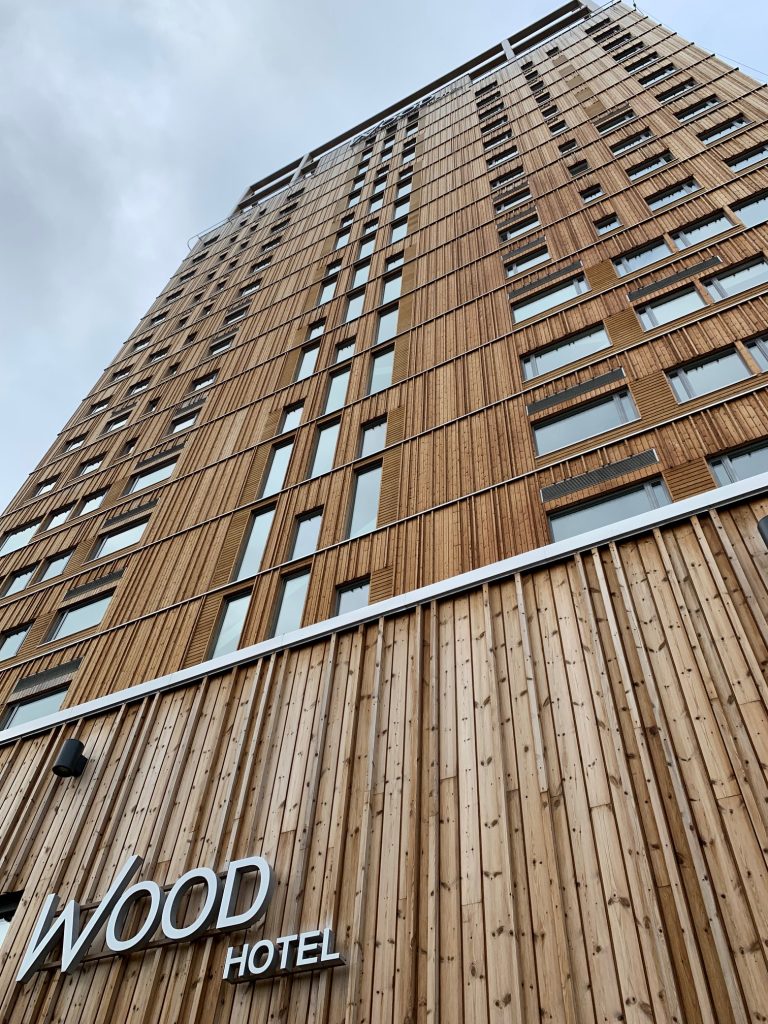 Thanks to our friends Chris (short for Christine) Hung and Martin who came to visit us from London, we all went to stay at the Wood Hotel in Brumunddal for a night to visit Domkirkeodden in Hamar (about 10 minutes away). Michael and I had seen this hotel while it was under construction in 2018 when we drove past it. The building is called the "Mjøstårnet" (The Tower of Mjøsa – named after the lake) – and was the tallest timber building in the world in 2019, see the plaque below.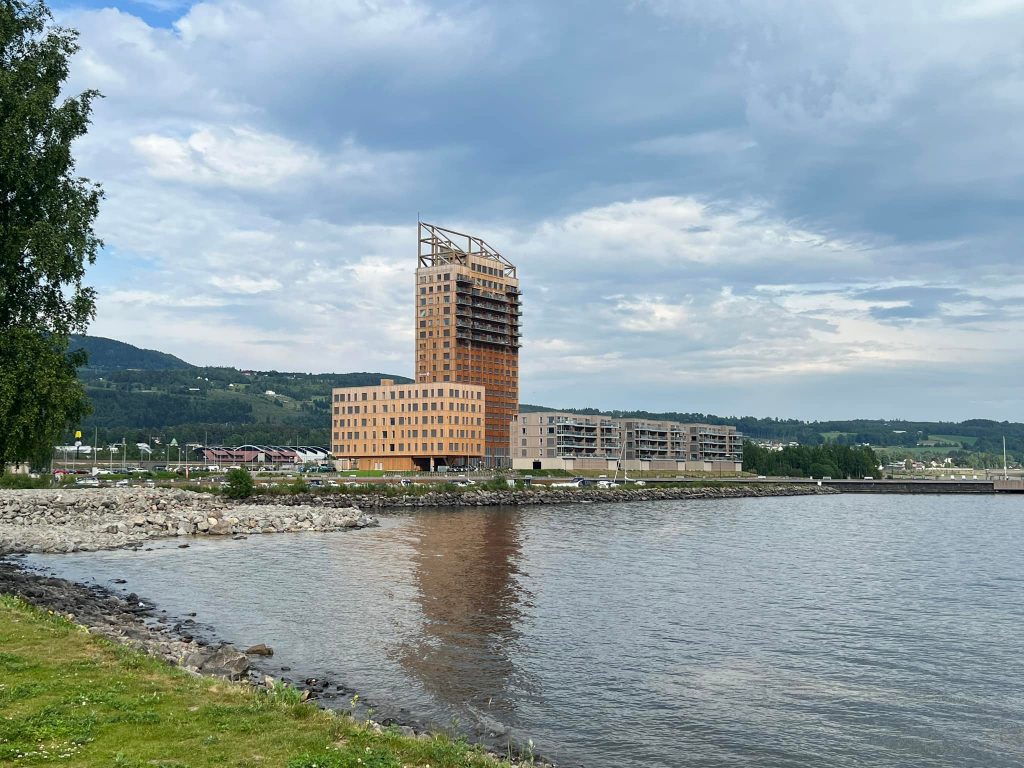 On the Wikipedia page you can read that "As the main vertical/lateral structural elements and the floor spanning systems of Mjøstårnet are constructed from timber, the building is considered an all-timber structure." Chris captured the photo above, when we were out exploring the nearby park.
The building is not only an hotel but also has offices, flats, a restaurant, common rooms and a swimming pool next door on the ground level.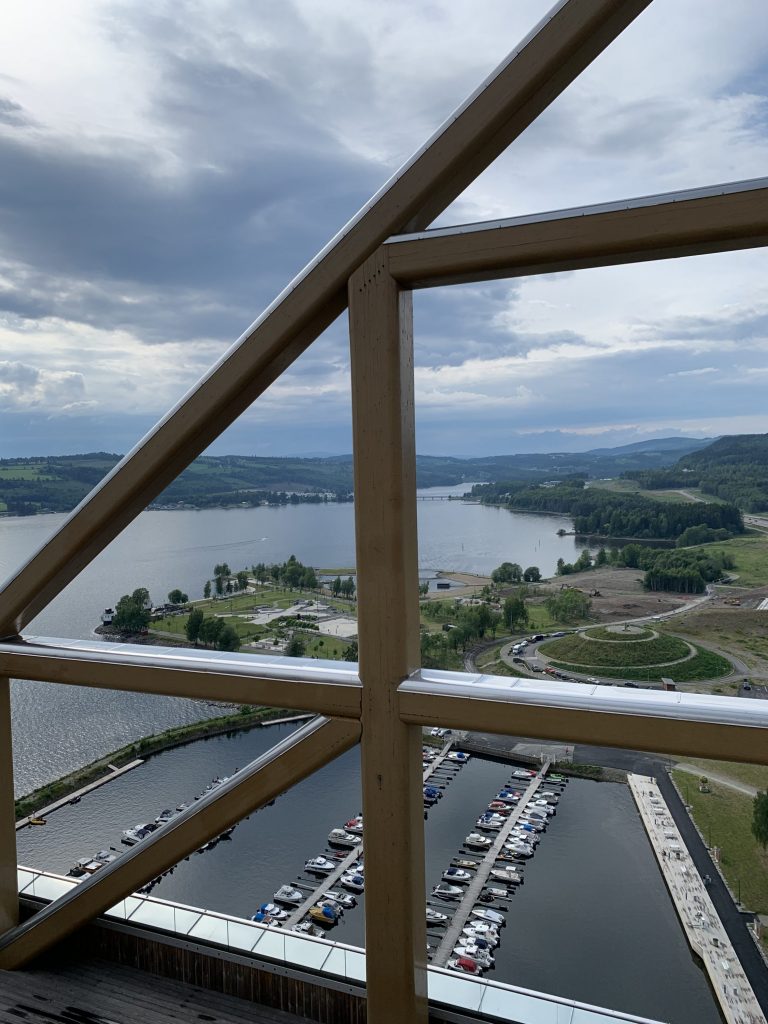 The hotel occupies 1st (ground floor) and 2nd floor including the restaurant, 8th to 11th floor (hotel rooms) and has access to the view floors at the top: 17th & 18th floor. The offices are found on the 3rd to 7th floor, while private flats occupy all the upper floors and have balconies towards the fjord (see the second photo from the top). Above is another photo of the beams on the roof with the view of the marina and the activity park area next to the hotel.
Above is a photo of the four of us on the 18th floor taking in the amazing view and the enormous timber beams – also found in our corner room with a 4 meter high ceiling. From left: Michael, Martin, me and Chris.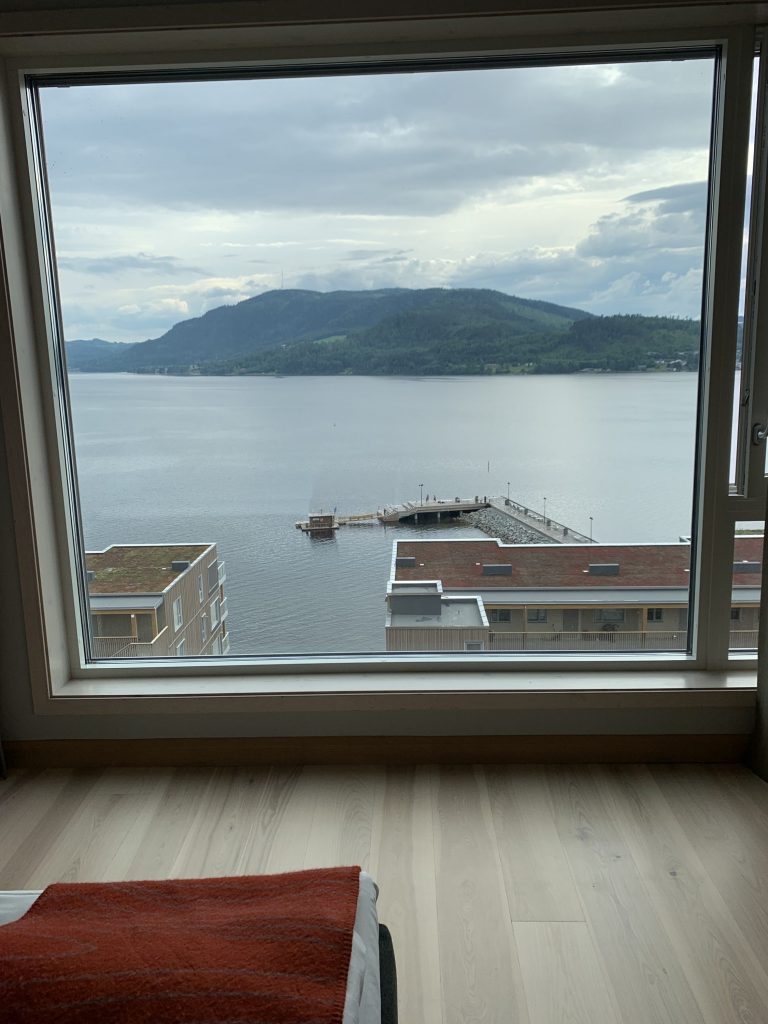 Our room felt incredible spacious with the high ceiling and the two huge floor-to-ceiling windows. I would really have loved to be able to sit in the window, but the sill was way too narrow for that.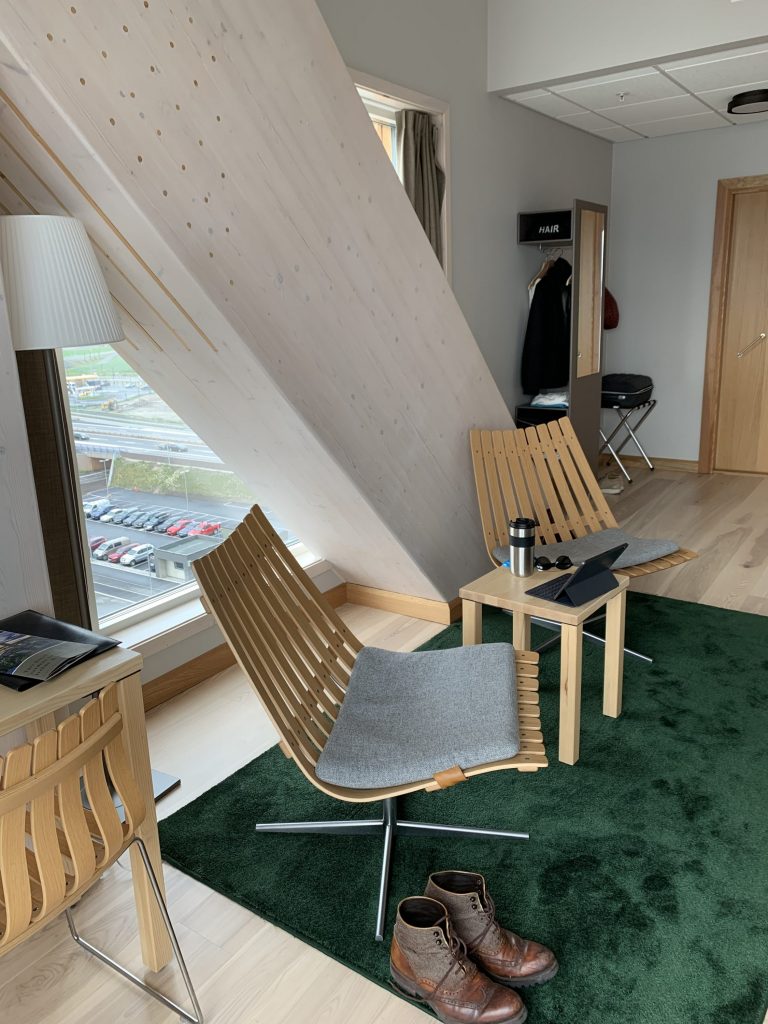 Here you see the other window, partly covered by the beam. I have already set up my office with my iPad as you can see.
We explored the area around the hotel, checking out the marina and the park before we had a delicious dinner in the restaurant. By then I was too busy enjoying the food to take any photos, but Chris took the one above! I can recommend staying at the Wood Hotel and hope to be back in the future!