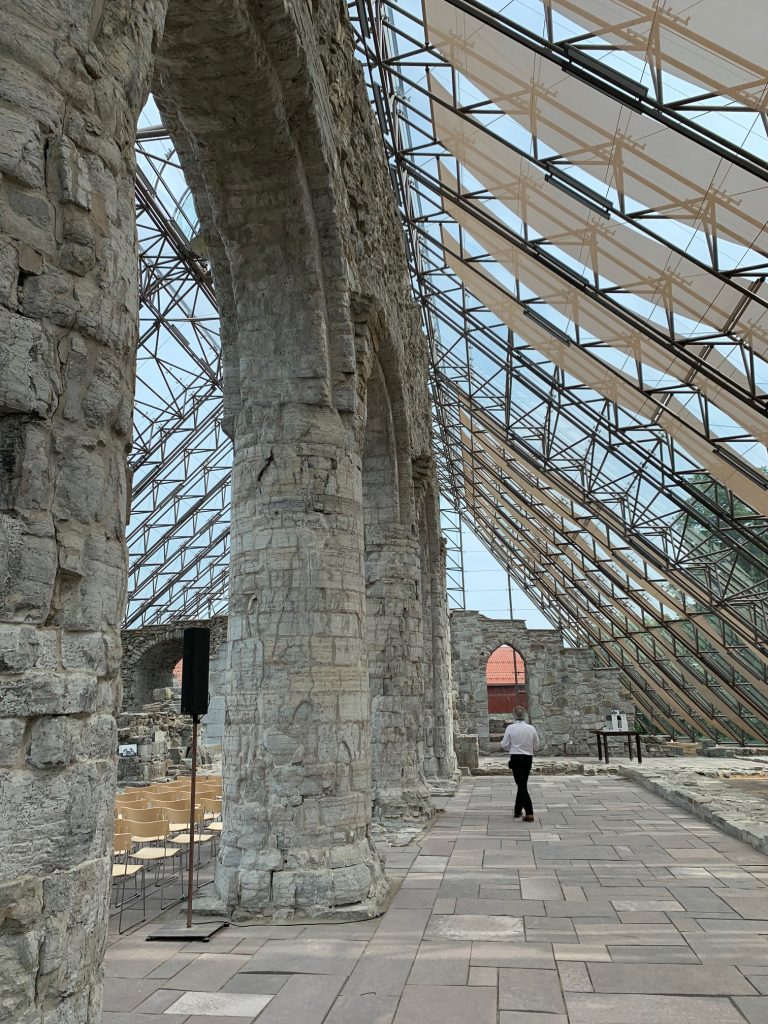 Our friends Chris & Martin, who came from London to visit us, wanted to go to the Domkirkeodden, an open-air museum in Hamar, so we did and it was only a short drive from the Wood Hotel – where we stayed for a night. The ruins of Hamar Cathedral, erected with the creation of the diocese in 1152/1153, is located at the highest point of the headland with a view of the lake Mjøsa inside a protective structure of steel and glass hence called the Glass Cathedral. This structure to preserve the ruins was completed in 1998  and made by Lund+Slaatto Architects. The overwhelming size of the remaining columns and the sun shining in create a celestial feeling when you walk around inside the cathedral. There is a long waiting list for weddings, as you can imagine. Above you see Michael walking about.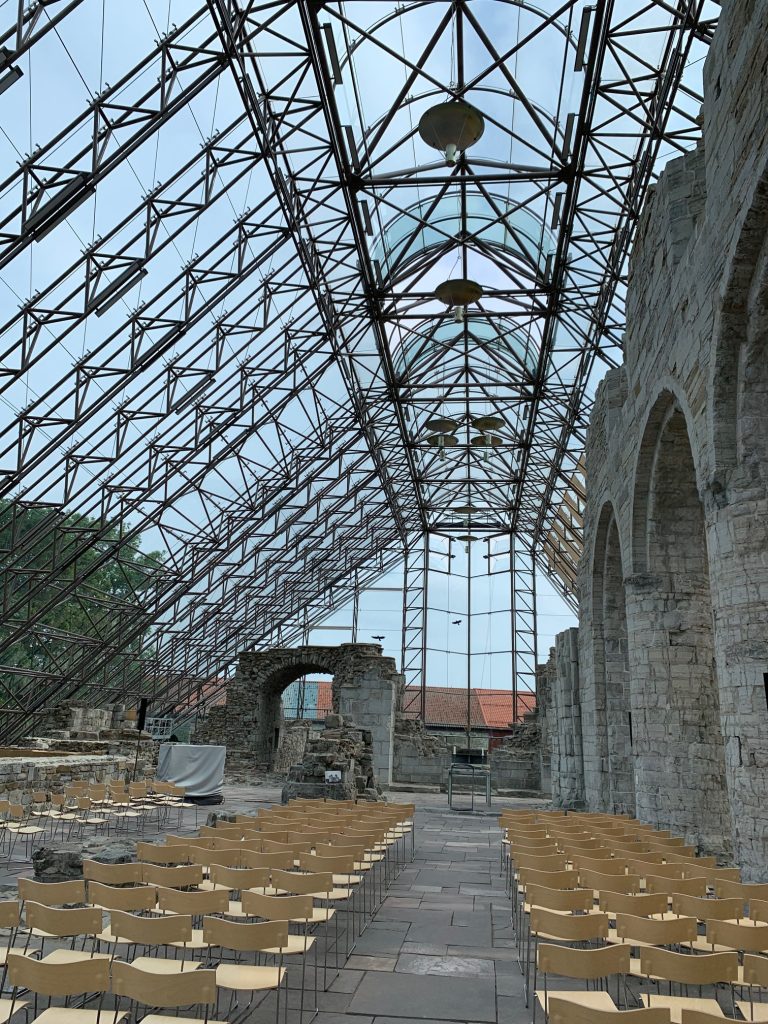 With the maps of the area in our hands Chris and I walked around, here we are captured by Michael.
The staff at the museum are all dressed in Medieval cloaks and dresses, can you spot the man in green in the photo of the front below?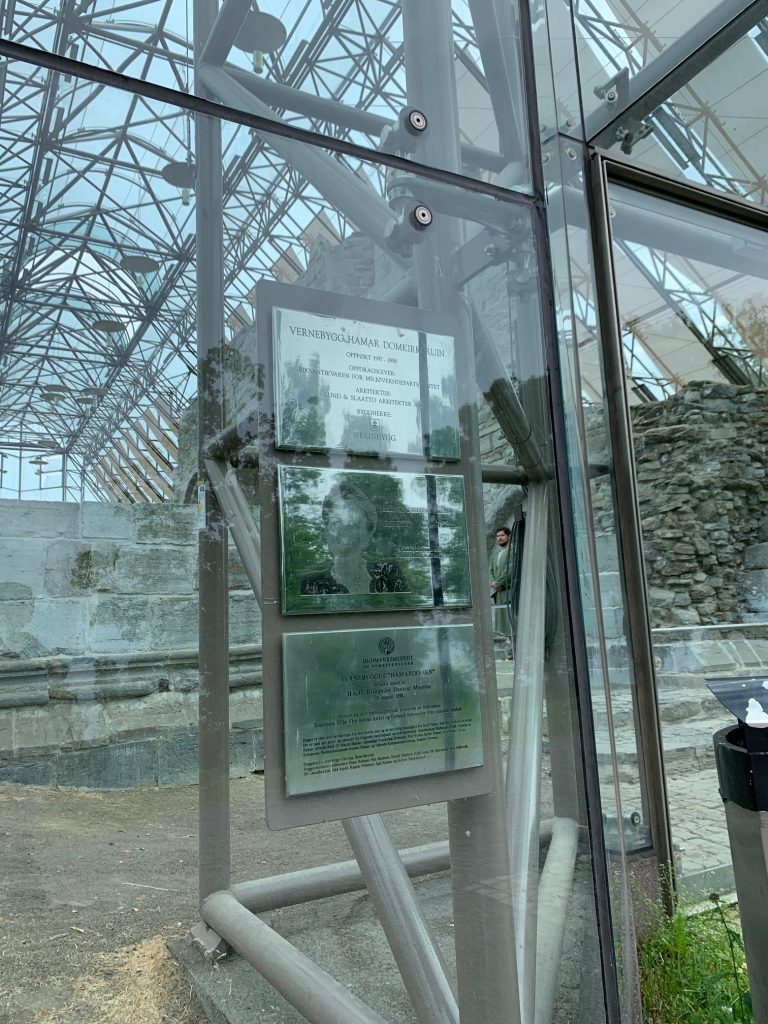 Next door to the cathedral is the Storhamar Barn, built in the 18th and 19th Century with the Medieval Bishop's Palace as part of the walls. No other than the famous architect Sverre Fehn turned the building into a museum with modern installations "which respectfully allow the historical remains to speak for themselves as well as keeping the opportunity for further archeological excavations." You can read more about the building here: Domkirkeodden.no/en/medieval-ruins.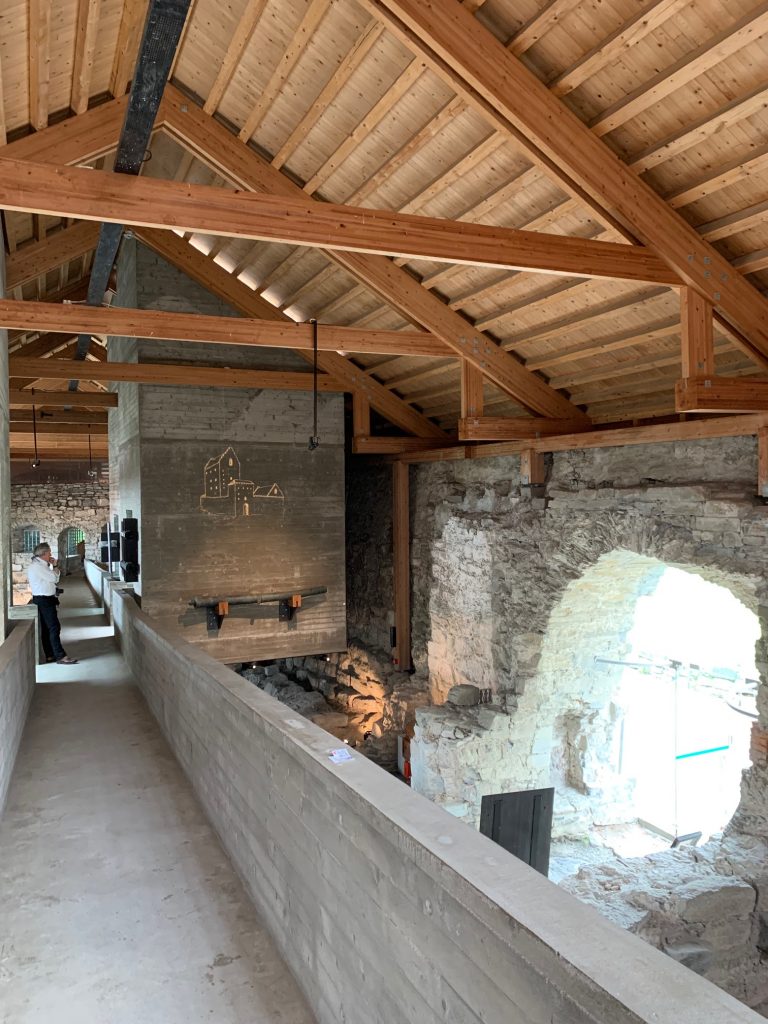 We were surprised to find these building next to each other, as we had assumed they were in different locations.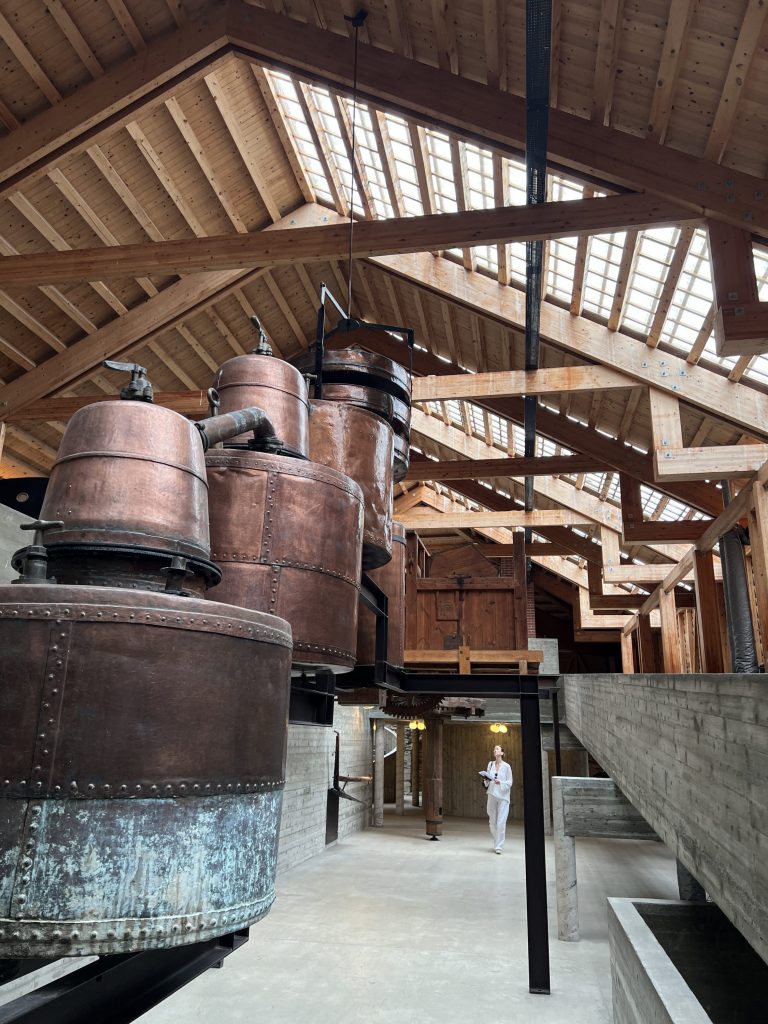 Above you see me looking at equipment for making the Norwegian distilled spirits called Aqvavit. Chris took this photo.
I wanted to show you two more photos from the barn so you can marvel at the integration of the ruins with the concrete, glass and timber beams supporting glass roof tiles, beautifully lightening up the barn.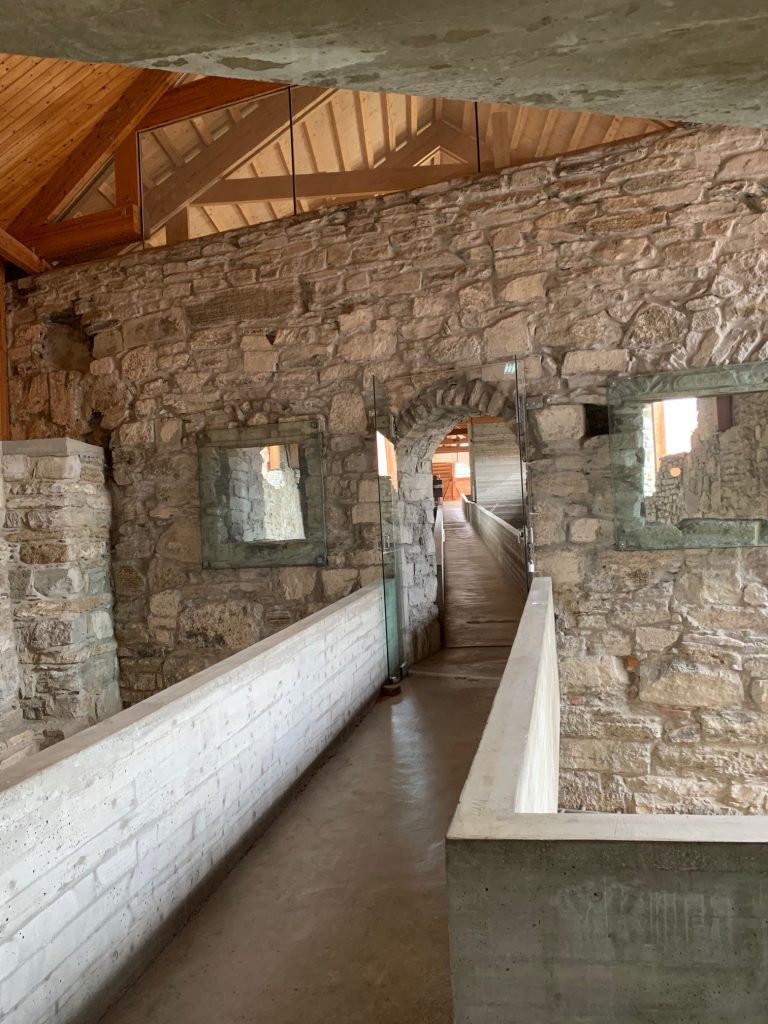 It took us several hours just to visit these two buildings, so we did not explore the outdoor museum any further. I can recommend a visit to Domkirkeodden in Hamar. In the next blogpost I will tell you about our last stop on the journey back to Oslo and Ørje, namely the sculpture park Kistefos at Hadeland.