I wanted to share the stunning cropped version of Sirona that patron Heather Armstrong has knitted in yarn from her stash. Heather took part in the Cablewing Accessories Knit Along in the Never Enough Lace group on Ravelry back in January 2018 and was featured on my blog with fantastic photos of her taken at the Point Lighthouse in Port Clyde in Maine, US. Just like last time, Heather took part in the Knit Along this time in the KALMY (A Place to KAL My Own) group with Sirona knitted in 4 yarns – all in a Sport or Light Fingering weight – in 5 different shades; two greys and three different naturals. The original yarn was a Worsted weight yarn hence Heather worked with 2 strands held together to achieve the given 21-stitch gauge and chose size XS to match her measurements. You can read the details on how she adjusted it on her Ravelry page see Lacewingonheather.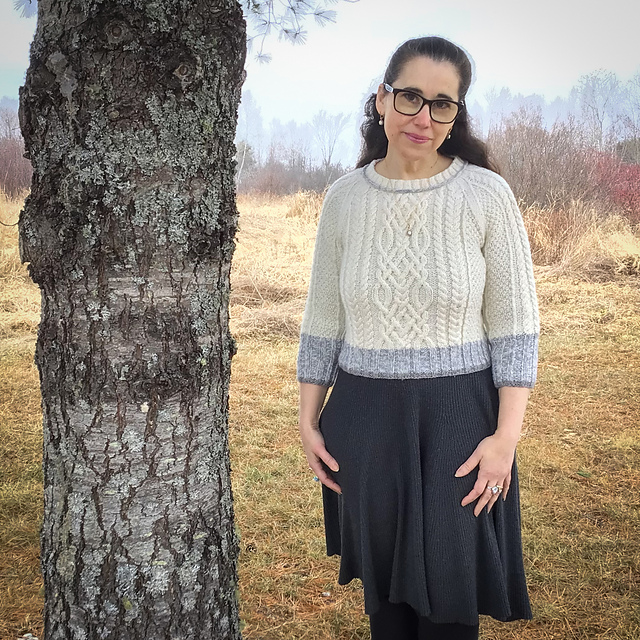 I am impressed how she choose the greys for the rib and again for the decorative I-cord, as well as evening out the natural colours to look like one shade. The cropped Sirona pullover is perfectly styled with her skirt.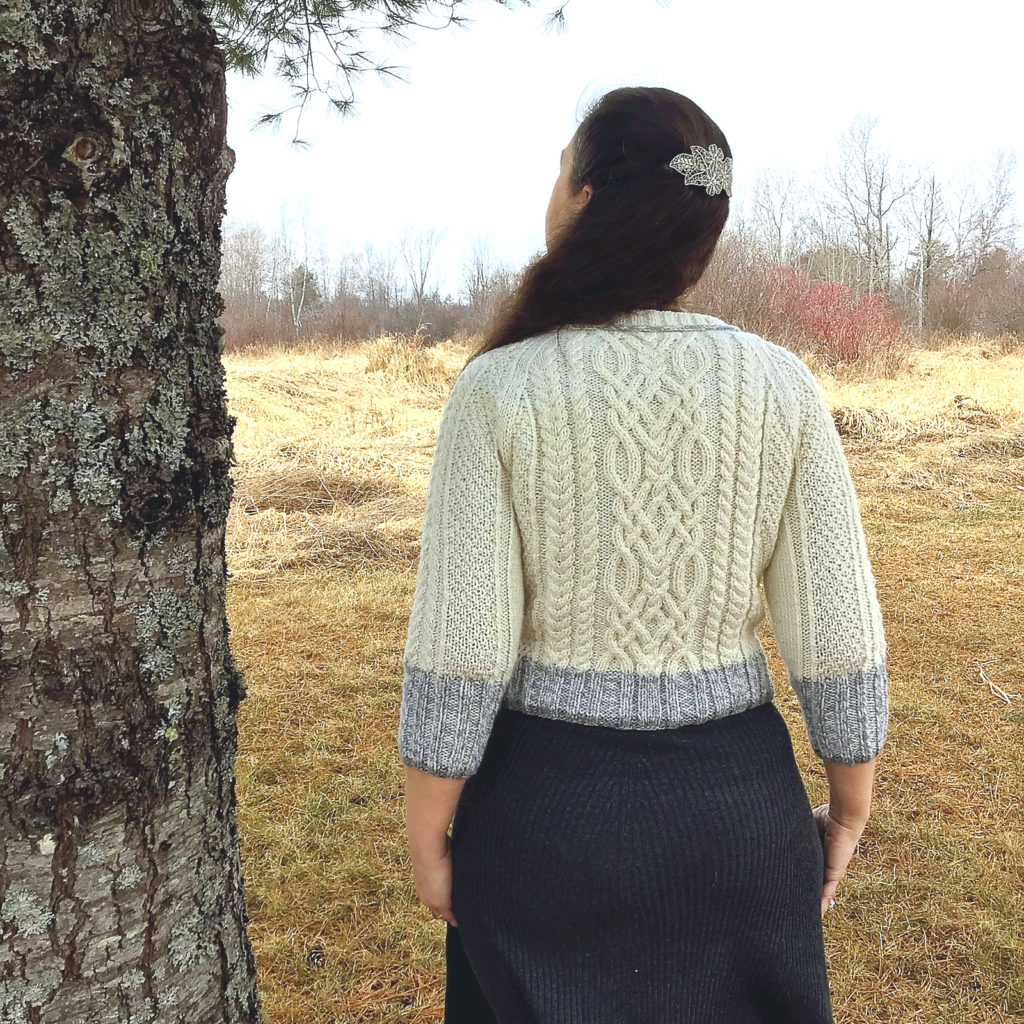 Finally I will show you how the back looks like. Thank you so much, Heather!
Sirona is Celtic for Star Goddess, the name for this fitted pullover with an intricate central cable surrounded with smaller cables and double seed stitch. The round neckline needed a crown and was given an I-cord bind off decoration. Sirona is knitted in pieces in the divine The Fibre Co. Cumbria.
You will find the English pattern to Sirona in sizes XS to 2XL with a bust circumference of 86 to 126 cm/33.75 to 49.5″ on Ravelry and on LoveCrafts.