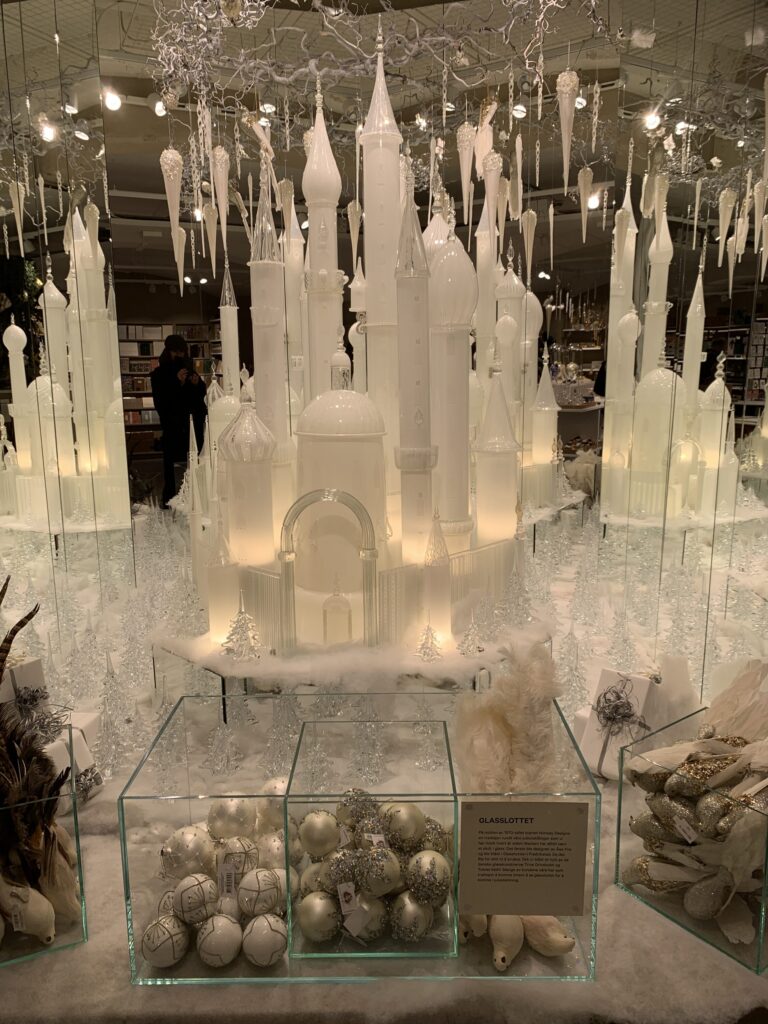 Christmas 2022, unfortunately another Christmas with Corona still here, but knitting will keep me sane during Knitmas. The holidays always seem to sneak up on me and suddenly it is Little Christmas Eve; 23rd of December. Despite the fact that I have worked with Christmas patterns for the Norwegian magazine Familien since July, so I received my first Christmas greeting from the handicraft editor back then. No wonder I loose track, really. Just like the previous years Michael and I will be celebrating Christmas Eve with my brother and his family, as well as my mum.
I will take some time off to relax between knitting and pattern writing, before my next pattern release coming soon.
Above is the Glasslottet/The Glass Palace exhibited at Norway Designs, made by Trine Drivsholm and Tobias Mahl.
Stay well and safe! I wish you all a Merry Christmas, Happy Knitmas and Holidays!