Last Wednesday I went to the Oslo Design Fair at Lillestrøm, to check out the new yarns and what is happening in the design field here in Norway. Designer, author and journalist Tove Fevang sent me a press ticket as I am the editorial team for the membership magazine to Norsk strikkeforbund/Norwegian Knitting Association. It was a larger gathering of journalists than the last few fairs and we were enlightened on the topic Pathos with its main exhibition (built inside a wooden structure by Moelven – "Scenario Interior Architects want to create the contours of spaces that play on our emotional registers. They will use materials, light and colour to stimulate our senses, and make us notice details in the room that affect us as people".
I met handicraft editor Åse Myhrvold Egeland and Bente Presterud – who is also a designer  at the press launch and yarn agent Thomas Kvist as well as Chief Designer for Knit Norway Tove Lindtein at their stand.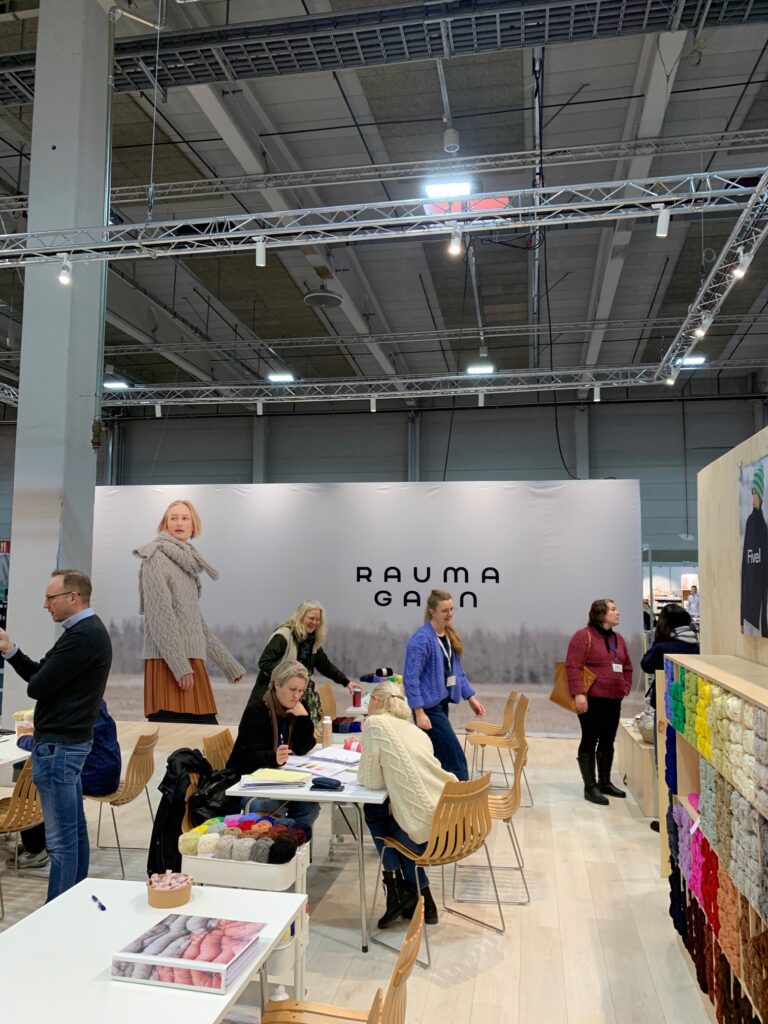 Here is a photo showing parts of the Rauma Garn stand, with their new thicker lambswool yarn in the shelves.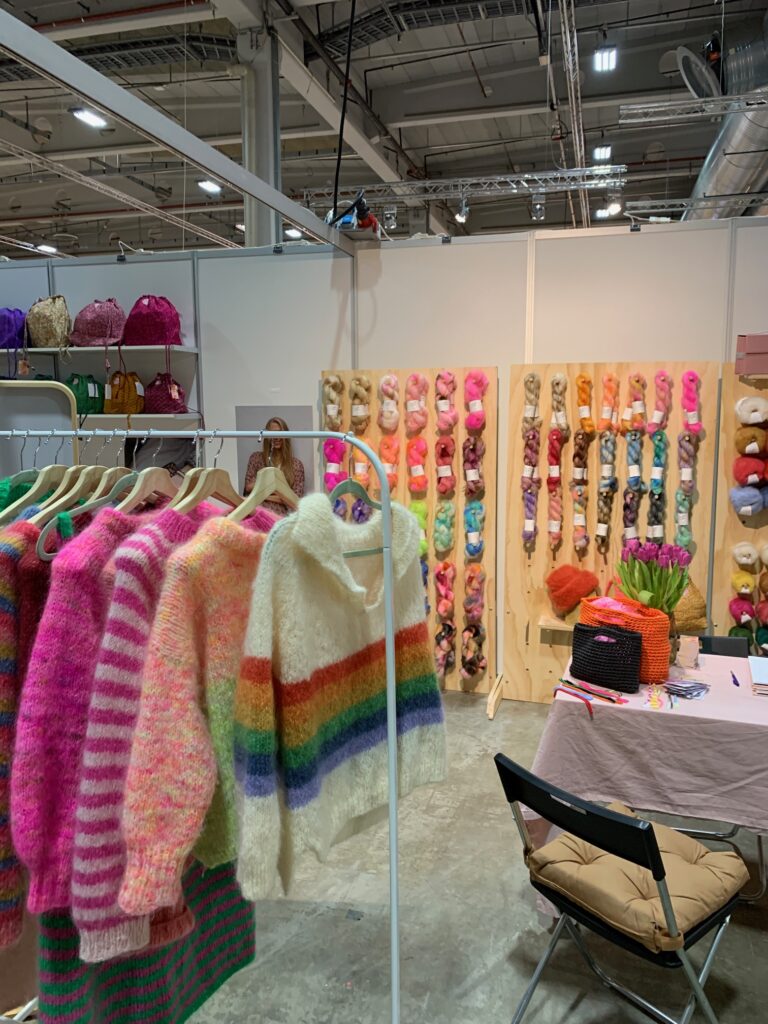 There were still a large selection of mohair yarns and pullovers, as you can see from the photo above of the Strikkefeber stand.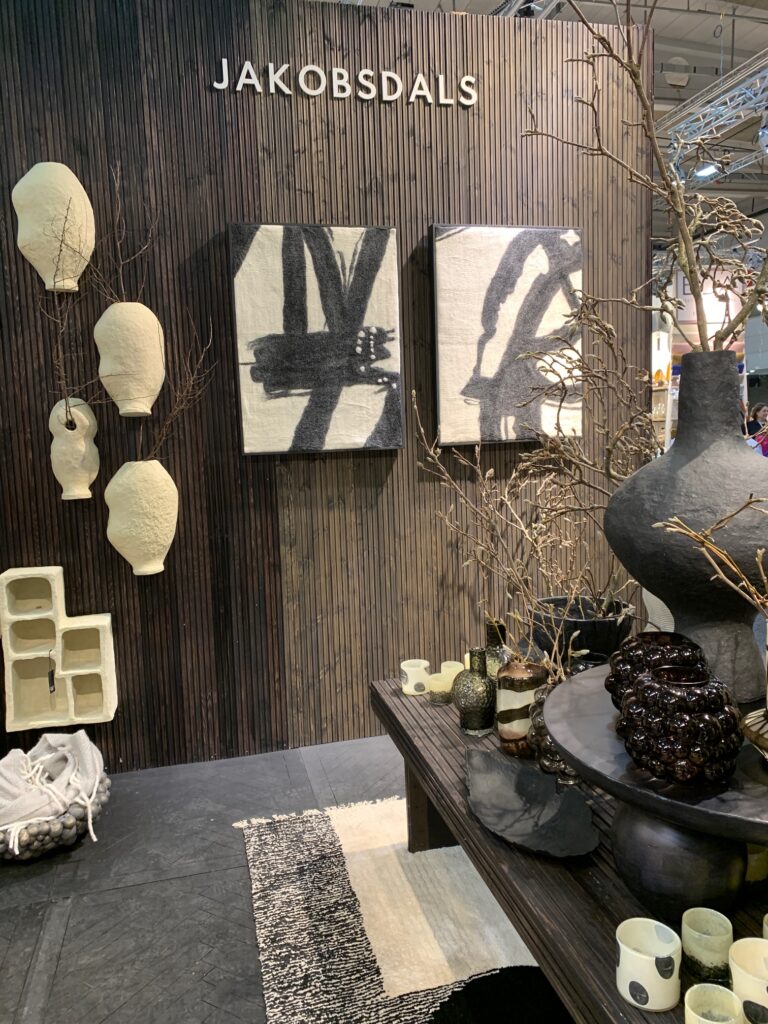 I loved all the different textures in natural colours displayed at the Swedish Jakobsdals stand.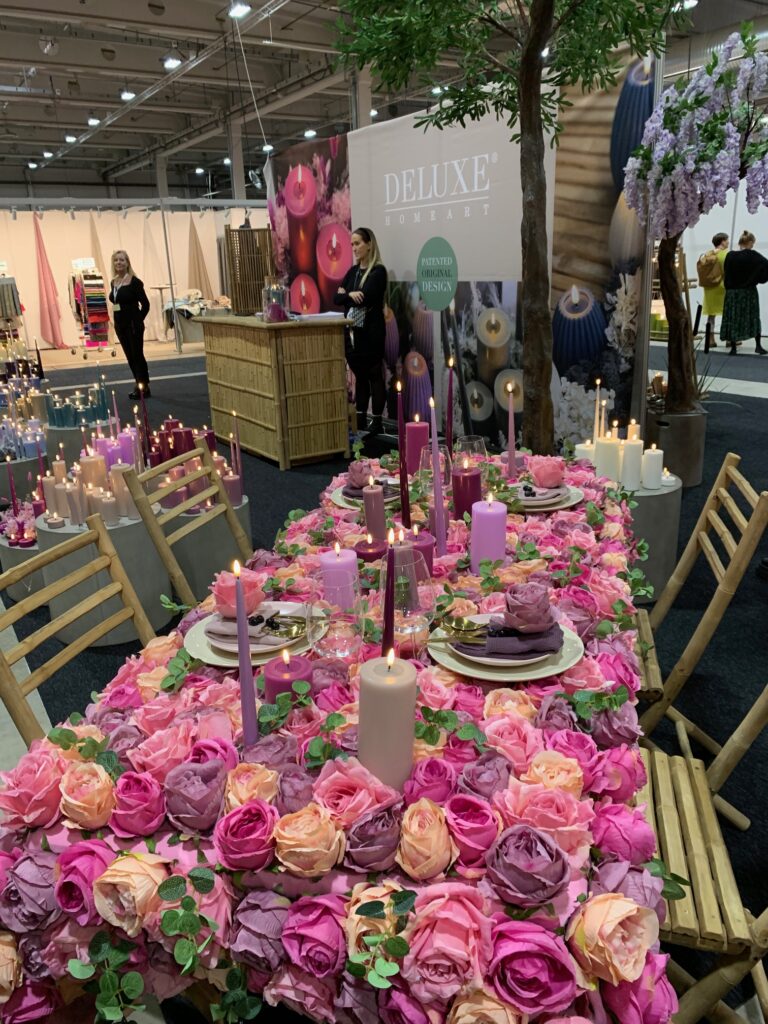 A popular stand to photograph was the impressive flower table with the fake candle lights by Deluxe Home Art.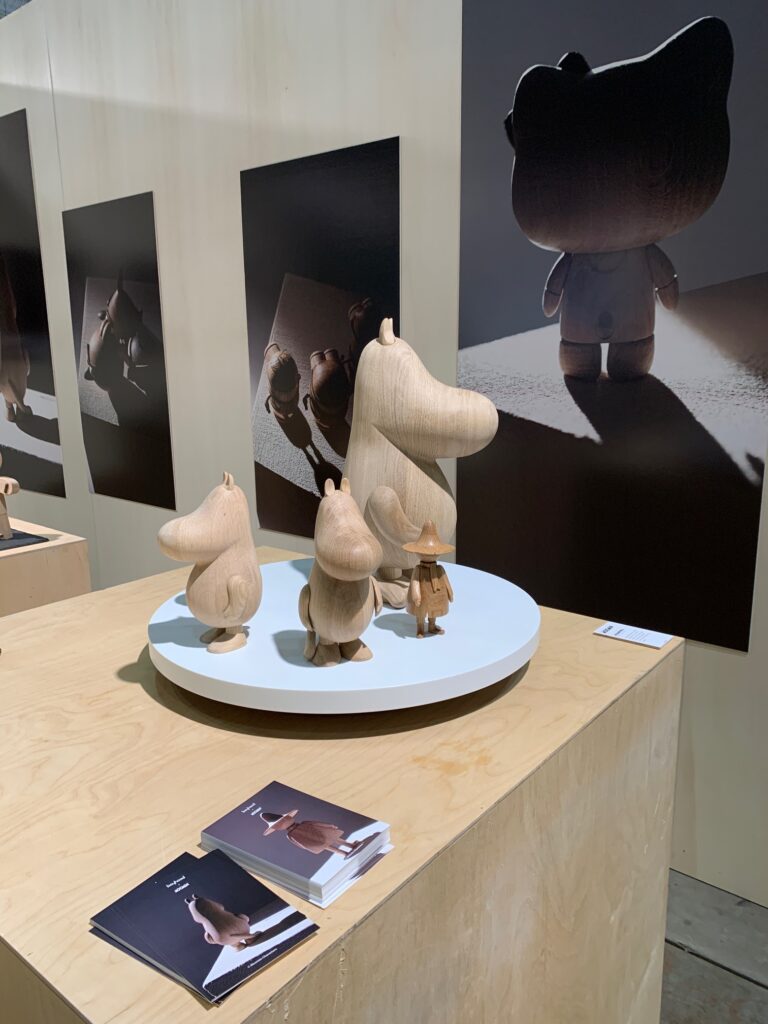 Here is a stand that took me down memory lane to my childhood with its wood carved Mummitrollet/Moomin by the Danish company Boyhood.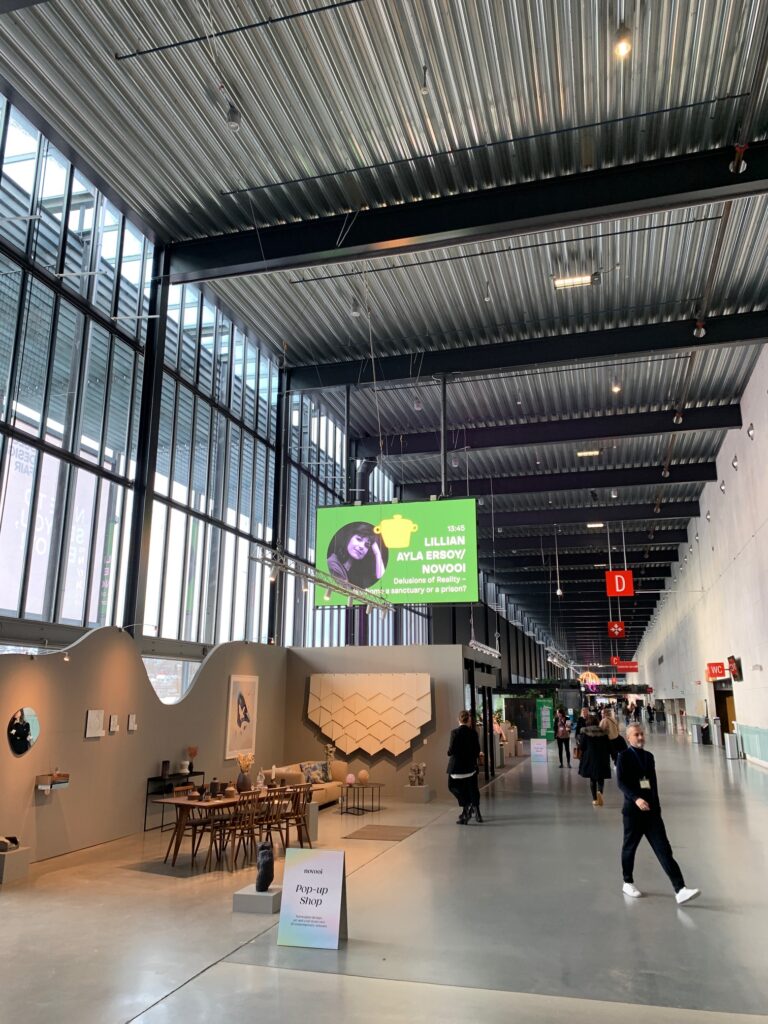 The last photo I will share is of the street with the entrances to the different halls – only C, D and E was in use this time around. There were also less displays along the street and plenty of space as you can see. And yet it was an inspiring day out with lots of wonderful impressions!