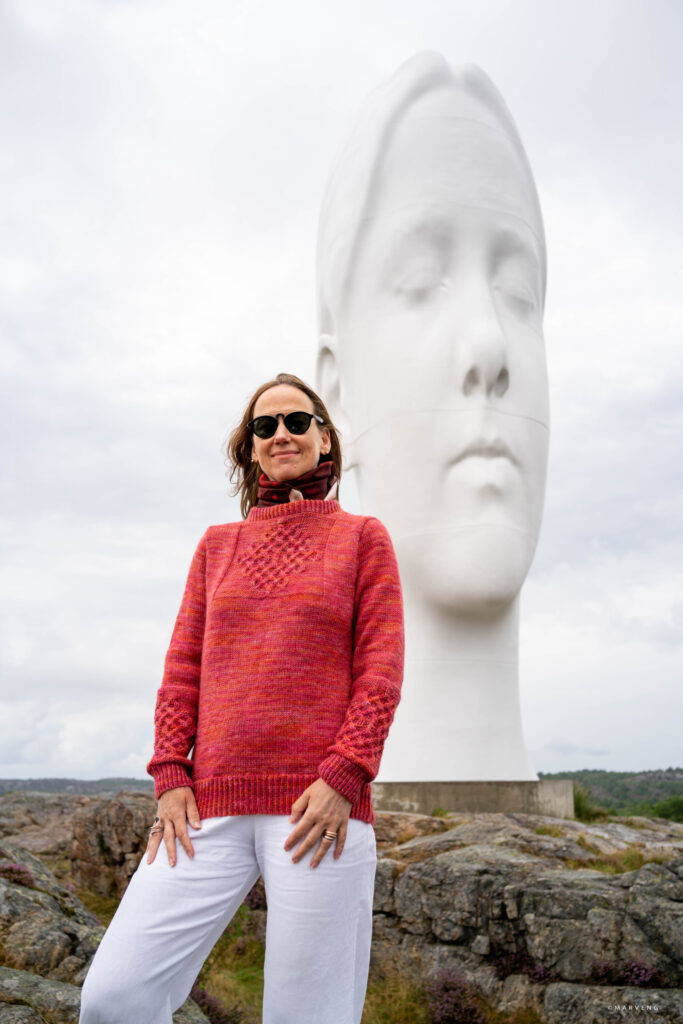 I am thrilled to show you a new design I have called Gavida, knitted in Bastøy – a silk and pelt wool mixture – by Oslo Mikro Spinneri, hand dyed by Værbitt.  
I actually knitted this one and it was finished just in time for the photoshoot I had in June last year. Gavida is fitted but with more positive ease than some of my later pullovers. Michael photographed me wearing it at Sculpture in Pilane on Tjörn island one hour outside of Gothenburg in Sweden last summer. I am standing in front of the huge sculpture Anna by the Spanish artist Jaume Plensa made of Polyester resin and marble dust measuring 1400 x 430 x 570 cm in 2015.
The pullover is knitted using a 4 mm/US 6 needle in pieces and with a 20 stitches and 30 rows in Stockinette stitch measuring 10 cm/4″ square. I am wearing size S with a 100 cm/39.25″ with 12 cm/4.75″ positive ease, and will be grading the sweater in sizes XS to 5XL.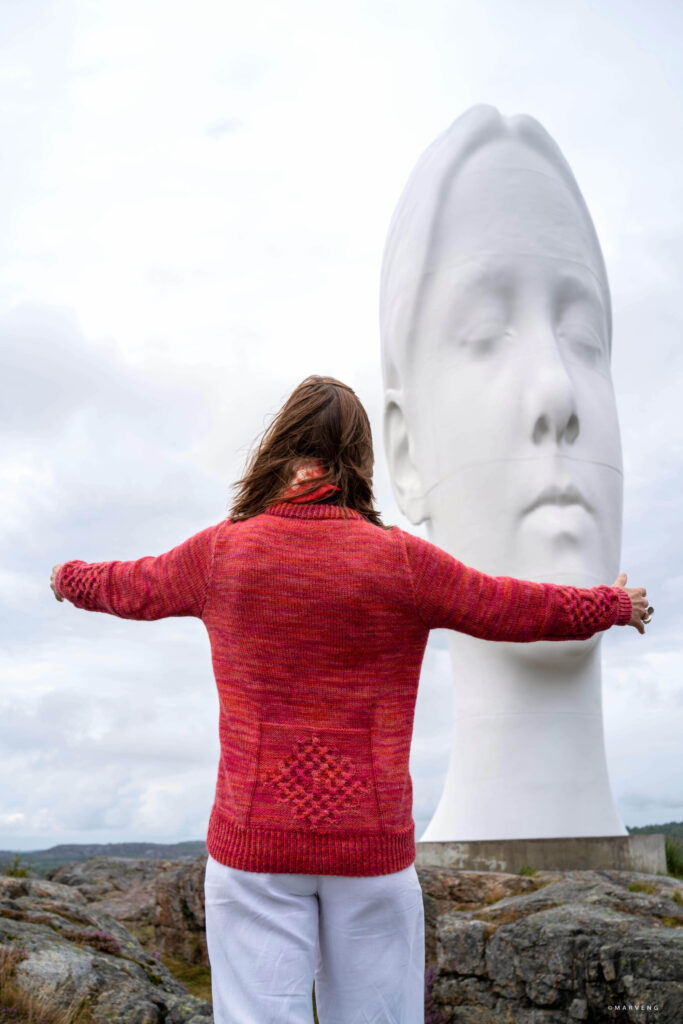 The cable that I have placed on the bottom of each sleeve and at the top of the front is also at the bottom of the back. It is the very same cable – made by Devorgilla I used on my Armas dress made for Hillesvåg Ullvarefabrikk.
Above you can see me standing at the base of the sculpture for scale. The English and Norwegian pattern will be released after the test knitting that begins on the 13th of February. Before then, I look forward to showing you how wonderful it looked on Model Emmalin Williams when it was photographed by Eivind Røhne back in June last year.
Above is one of the photos I took at the sculpture park, it is a detail of the sculpture called Endless by the Swedish artist Kent Karlsson with the cover of the leaflet.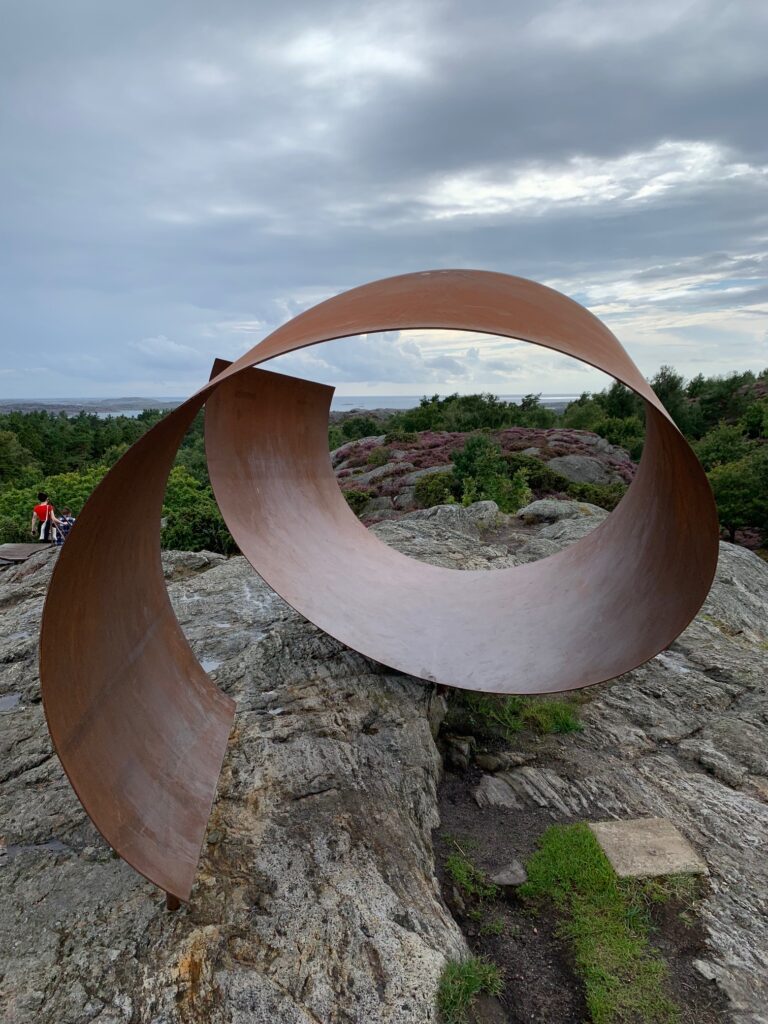 Here is another of the sculptures called Around and Around by the Swedish artist Hans Gothlin. So if you are visiting Gothenburg I can recommend a drive to Tjörn island to visit the Sculpture in Pilane!