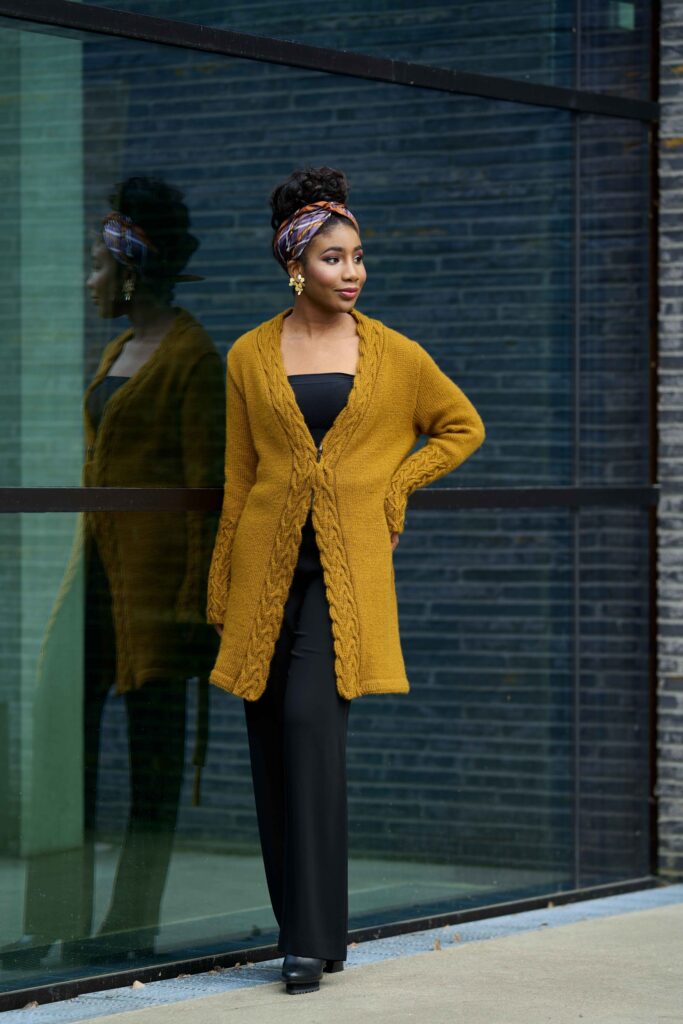 I have been looking forward to show you theses brilliant photos that Eivind Røhne took of model Emmalin Williams, with make-up & hair by Janne Skarpeid Hermansen and jewellery by Kaja Gjedebo Design, wearing Moia (jacket) and Benete (scarf) at Bøler kirke/Church back in June last year. I decided to style the jacket with black wide trousers and boots by Monica Stålvang. The jacket Moia began its life as a design submission to Woolfolk, but as it did not fit their collection I was granted yarn support instead. Both Moia and Benete are both made in the gorgeous chainette Merino yarn called Får using a 4.5 mm/US 7 needles. I knitted these samples and decided to make it looser than initially planned; hence Emmalin is wearing size S with a bust circumference of 106.5 cm/42″ with 23.5 cm/9.25″ positive ease.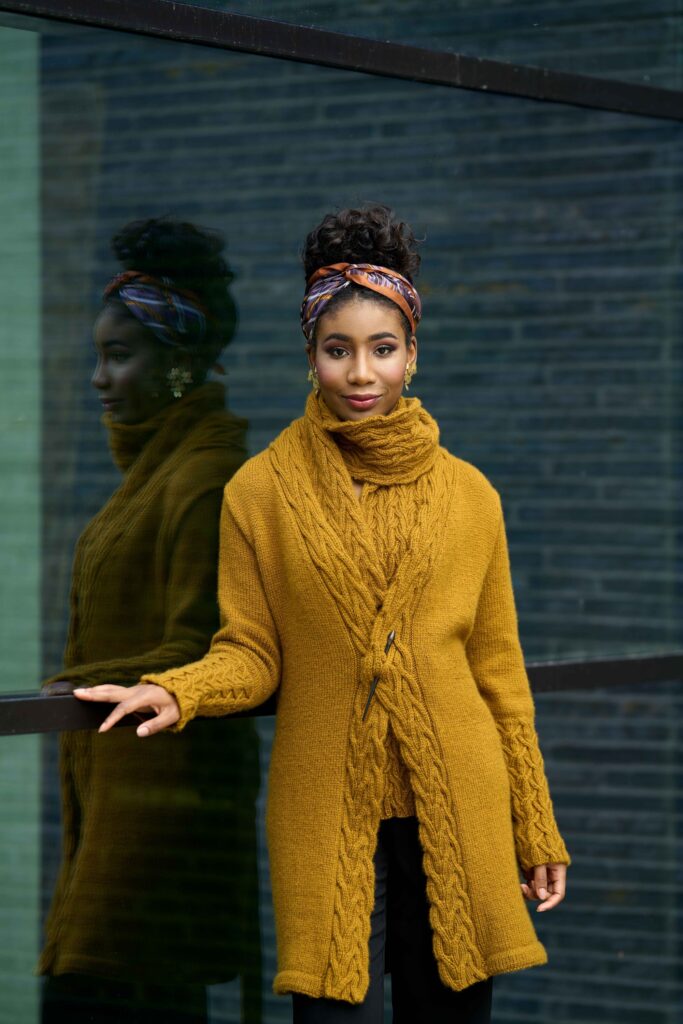 The wonderful cable is reversible so I had planned the collar to be folded back when worn, but I realised that I had made the collar narrower than I planned, hence the idea to make the scarf to be worn as a second collar.
I have decided to make the scarf – named Benete (also an old Danish name) – a separate pattern as I had some requests for that back when I was knitting this back in March and was attending the Annual Weekend for the Norwegian Knitting Association. Above you see one of the photos of Emmalin wearing only Benete. I styled it over a long black coat. These photos show the difference on the RS and the WS of the scarf.
Moia is old Danish for mother, fitting for this long straight cardigan that folds around you like an embrace with a wide reversible cable collar paired with long cuffs. The main part of the cardigan is knitted in stockinette stitch to allow the cable pattern to shine. Choose if you want to wear the collar overlapped or as a shawl collar with the opposite side out and close it with a shawl pin. For a larger collar make the matching scarf Benete. Moia is knitted in the soft, chainette Woolfolk Får yarn.
 The jacket has been graded in 9 sizes from XS to 5XL, with a bust circumference of 98 to 173.5 cm/38.5 to 68.25″. The gauge is 19 stitches and 28 rows in stockinette stitch using 4.5 mm/US 7 needle measures 10 cm/4″ after blocking.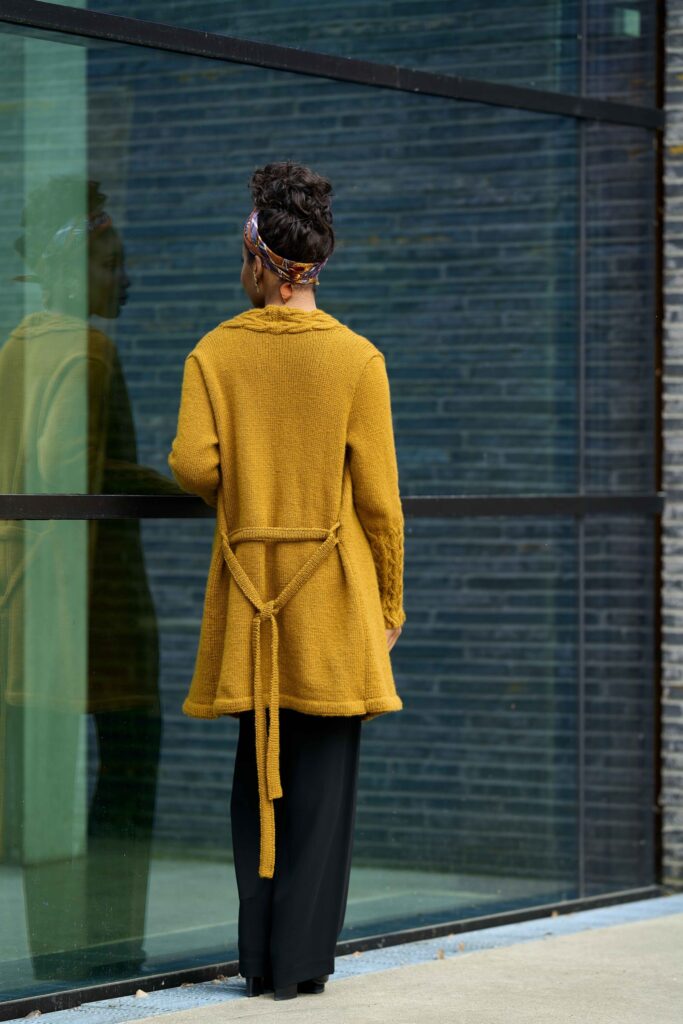 Finally, I will end with a view of the back. Test knit of the English patterns begins in my Ravelry group on next Monday 9th of January with a pattern release in both English and Norwegian on the 4th of March.