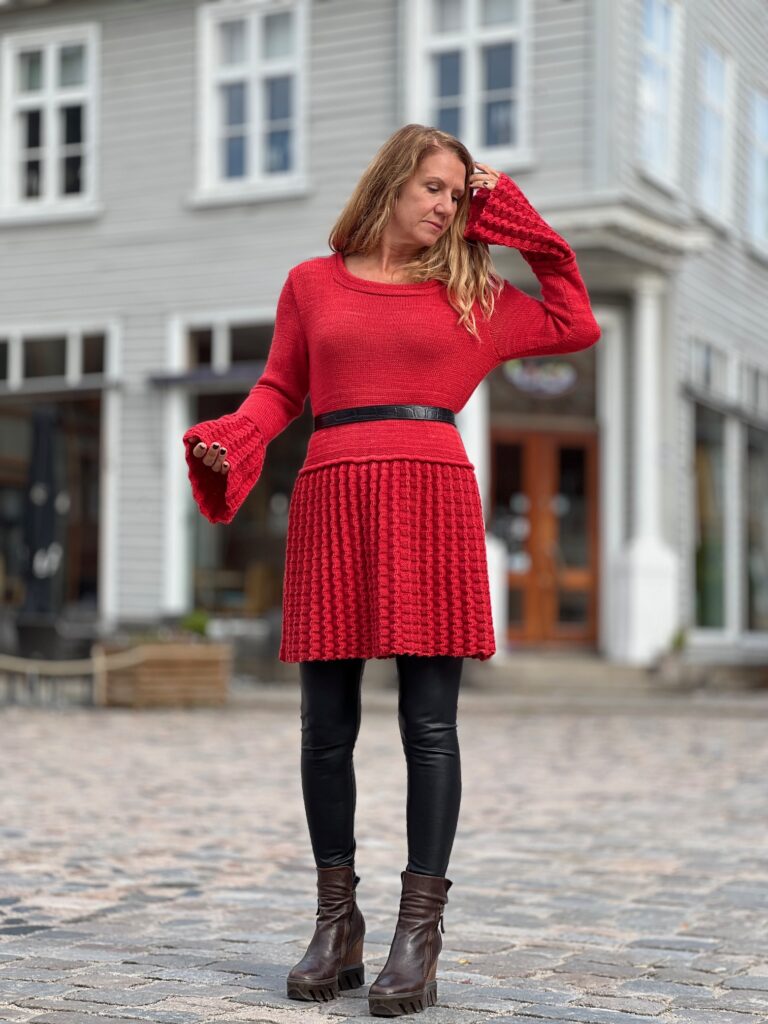 I am so thrilled to show you these brilliant photos of my new designs Genki and Boann worn by my stunning friend Rebekah Audic, photographed by her husband Gael Audic in the old city of Fredrikstad. They are friends from London, now living in the US, that we had not seen for more than 10 years, when they came to visit us for a few days at the beginning of September.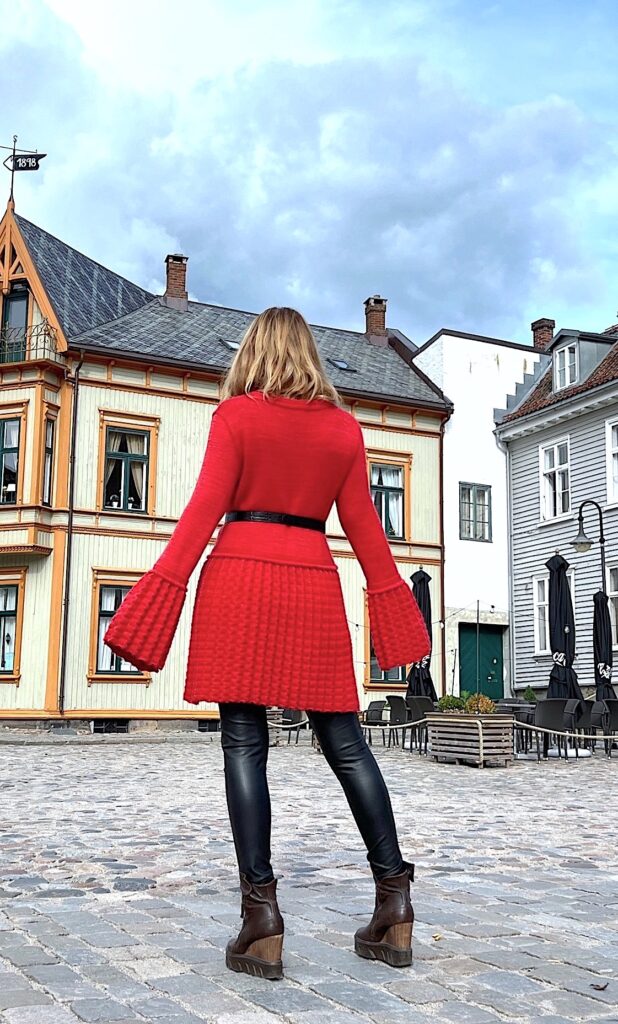 The Genki and Boann designs are knitted in the divine Neighborhood Fiber Co. Capital Luxury Sport in the hand dyed Bromo colorway using a 3.25 mm/US 3 needle with a 24 stitches and 32 rows in stockinette stitch gauge measuring 10 cm/4 inches square after blocking. Bromo is now discontinued, but still available as last-call on the Neighborhood Fiber Co. website, or replace it with a new very similar orange-red shade called Abell.
Rebekah is wearing size 2, but I have graded it in sizes 1 to 9, with a bust circumference of 84 to 166 cm/33 to 65.25 inches, while the scarf only comes in one size.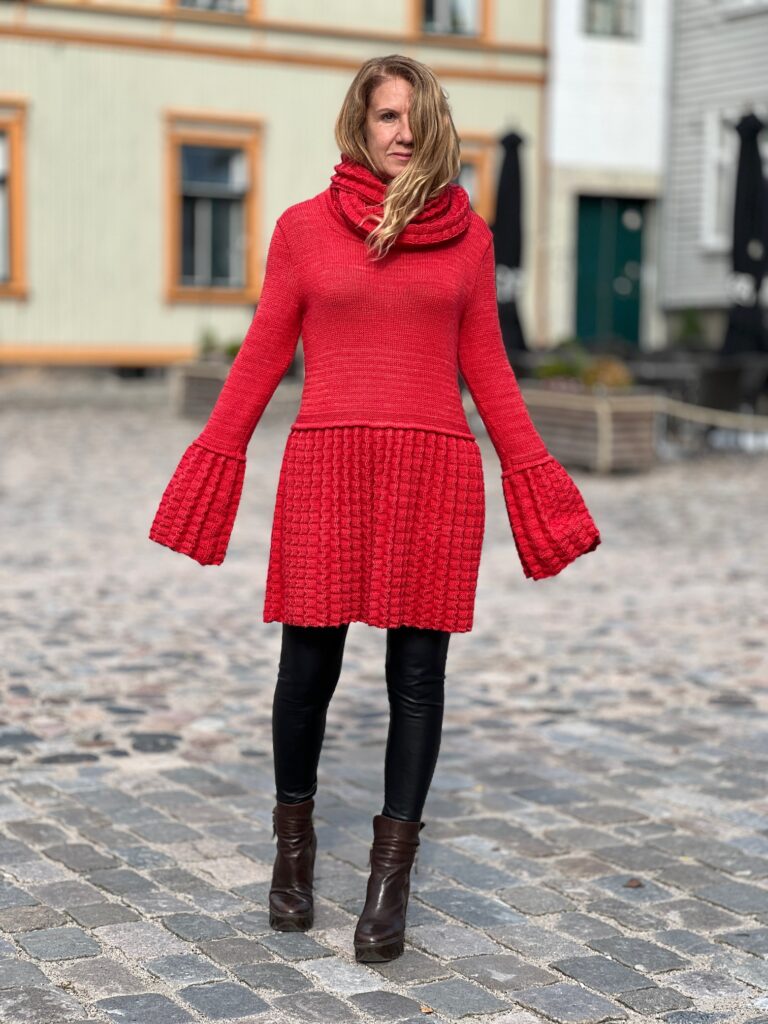 Genki is Japanese for the lively one and suitable for this tunic adorned with a plissé pattern divided by a tuck to the upper stockinette stitch part. Bell sleeves in plissé mimic the width of the body. Genki ends in a round neck with a stripe of reverse stockinette stitch and a double stockinette stitch neckband. Wear the tunic with the matching Boann scarf hanging loose or as a collar.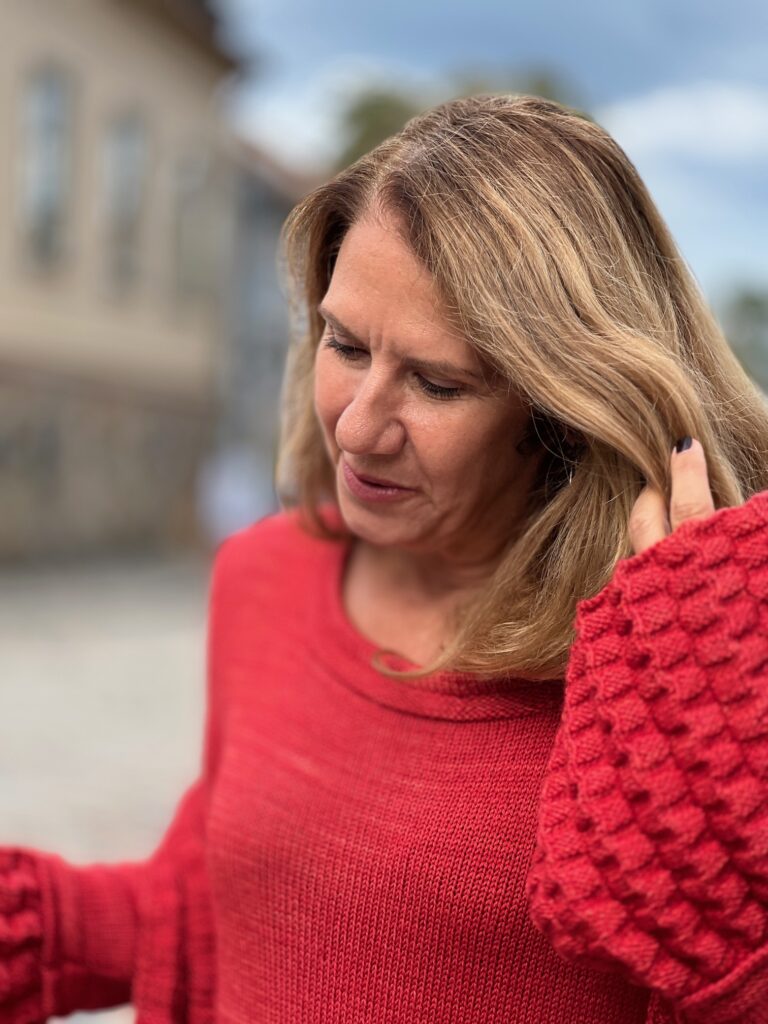 The patterns have recently been released in both English and Norwegian in my Ravelry Store. I want to thank Rebekah for being my gorgeous model while she was visiting and Gael for taking these brilliant photos!