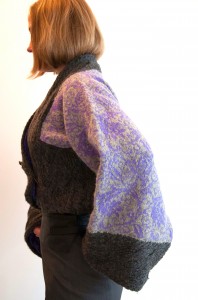 A quote taken from an Amazon review of the knitting book I treasure the most in my substantial collection: Norsk Strikkedesign: A collection of Norway's Foremost Knitting Designers, I totally agree with. The breathtaking book captures the beauty of each garment designed through stunning photography. A coffee table knitting book, it has been called but there are a number of us Norwegian knitters that love a challenge and have proved it is so much more than just that…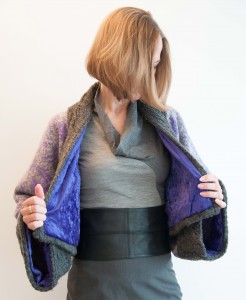 The book is edited by Margaretha Finseth who has designed the striking cover kimono inspired jacket. I dared myself and chose my own favourite colours of the two types of yarns used: 3-tråders and Finull both by Rauma, see www.raumaull.no.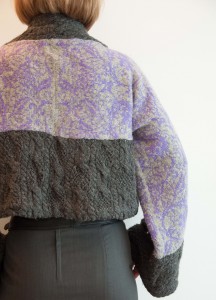 The charts in the book are large but in small print and I actually found it easier to copy and use the single pattern repeat instead of the whole printed graph paper. The pattern repeat is the most difficult I have ever knitted stretching over 42    stitches. It is an extremely demanding fair isle project that requires your full attention like a number of the patterns in the book which is not intended for beginners but mainly for advanced knitters. See the cover and read my post: Norsk Strikkedesign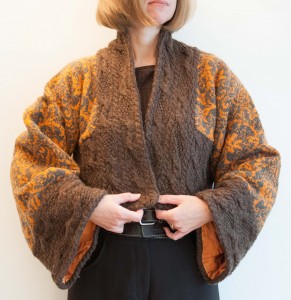 The second colour option, I found hard to put back on the shelf the first time around, I later decided to knit a second  version of 'The Season of Darkness and Winter Light', as Margaretha Finseth has named it. I would not say that I knew the pattern by now, that would be a huge exaggeration, but I did find it easier the second time around and knitted it a lot quicker than the first version.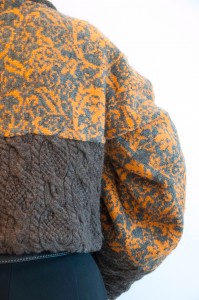 Each designer, all established and acknowledged in Norway, is well presented and there are 22 amazing patterns to knit. Norsk Strikkedesign influenced how I wanted my own first knitting book to look like.
It is an inspirational book that took both my knitting skills and ambitions to a much higher level and made me realise what I believe a knitting book should do: make you enjoy, drool, dream then plan and knit…