Finally, we are moving to Oslo next month. My husband promised that we would be in Oslo before the Olympics hit London and we will! We spent weeks looking for a flat to rent online before we were able to start to book viewings in Oslo and by then numerous flats were already let. But the one we always came back to – a house horizontally divided for 2 families at Bekkelaget in Oslo – with stunning views over the fjord and the nearby islands as well as large spacious rooms was still available.  We were captivated as soon as we saw it but viewed another one just to leave out all doubt. The day after the decision was taken since we were both afraid to loose it. Here is the view from the garden.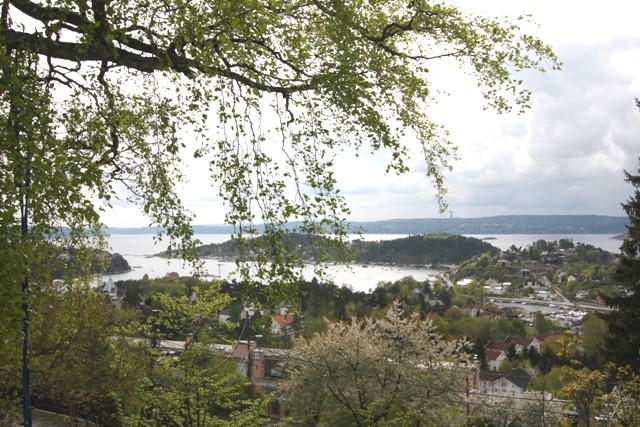 The house is designed by famous Norwegian functionalist architect Arne Korsmo, who drew plans for more than 50 villas, several of which are regarded as masterpieces of Norwegian functionalism, during his 20 year long architectural practise run together with architect Sverre Aasland. His most popular building is his own house, in Planetveien – a newly published book describes its history – and the villa he built for the then current prime minster in 1937-1939, known as Villa Stenersen. Both Arne Korsmo and his wife Grethe Prytz Kittelsen were designers, especially well known for their furniture and cutlery, at the forefront of their time. Kittelsen also designed jewellery made by silver and enamel. Here is the cover of the book we simply had to buy: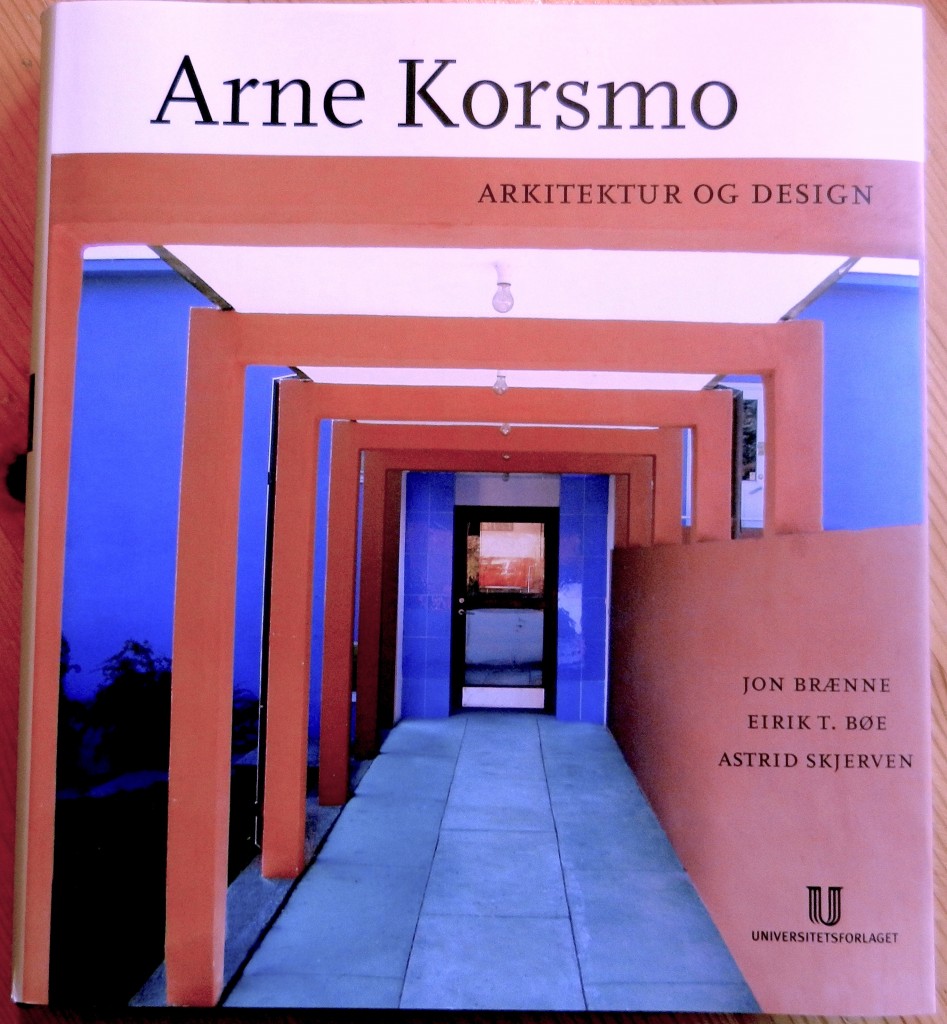 My brother suggested that we visit the Agency for Planning and Building Services, read planning office, to take a look at the plans and all the original papers submitted by Arne Korsmo. An excellent suggestion, especially since my husband is an architect and wanted – rather desperately – to see a plan to scale! The folder for the house is still in paper form, only records from 2004 are digitalised, and we were thrilled to find hand drawn plans, facade and elevation as well as the engineer's hand written calculations. We found the digging application signed by Arne Korsmo with hand written comments plus approval, in red pencil, by the planning officer and a completion certificate was dated 23.12.1941. The third bedroom is small and was initially made for the maid, it says "pike" as in "tjeneste pike" meaning serving girl on the original plan drawn on linen paper. As you may suspect, we are planning to go back for further study into the build of the house and to enjoy all the material available for everyone to view.