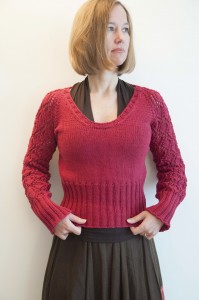 Or in knitspeak FO – finished object. I and several other knitters in SunFunLiving's group on Ravelry have completed our Mystery KAL and supported the micro business project in Haiti called Fanm Pou Fanm (Women For Women). Read more on thehaiticrochetproject.
First clue was the yoke and very much a mystery to me since I only had 2 stitches for each front and had never knitted a top-down project. After several rows with increasing on the front it dawned on me that it would actually fit me and not just a micro alien as I initially imagined! Relief!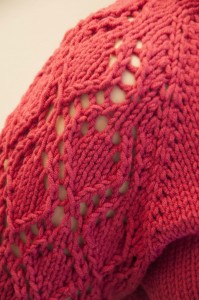 Second clue was stitch pattern on the body, knitted in stocking stitch and with 3 options for shaping: Regular T-shirt, Vintage Style Top or A-Line Tunic. I chose Vintage: featuring a generous 2 by 2 rib shaping the waist giving a sexy vintage look that accentuates the waist. After finishing a specified number of rows for the shoulder and finished neck shaping I joined all stitches for knitting in the round. Before sleeves were separated and body joined to make space for arms!
Third clue was the sleeve and we could customise it to the length we wanted, whether we wanted a capped -, short -, 3/4 -, long – or somewhere in between. My choice was easy, I went for long sleeves and was for once not ready for the fourth – and last – clue. If you are a knitter you will have a guessed it by now – the neckline. I decided to match the 2 by 2 ribbing on the body.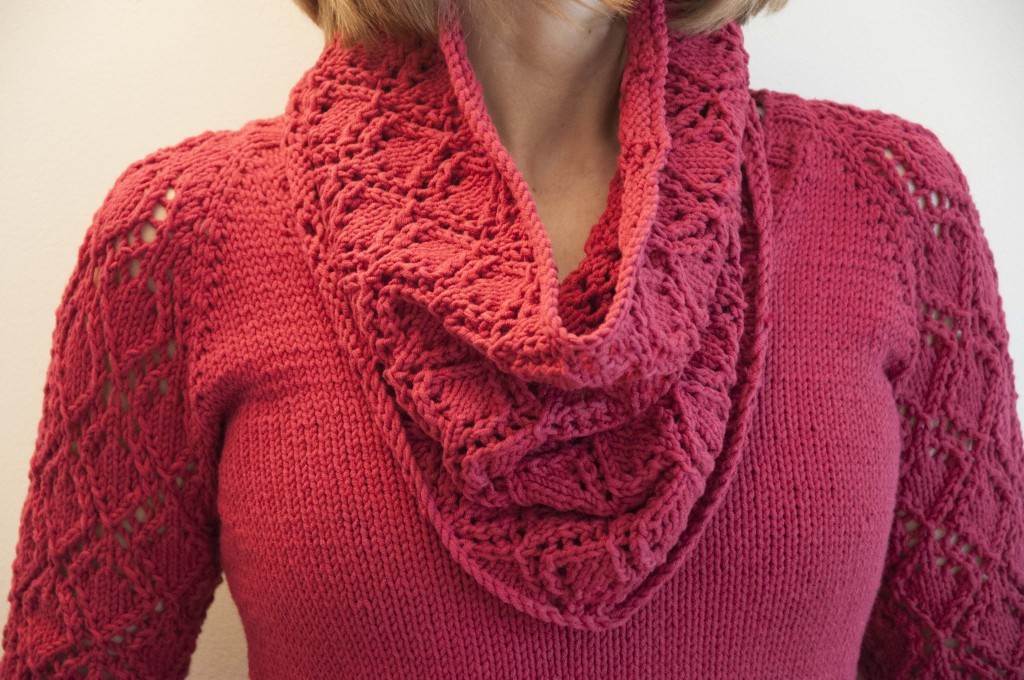 I had 2 balls left and thought a cowl with the lace pattern used in the sleeves would look good and keep me warm on a cooler summer evening. After only a few pattern repeats I discovered that I needed more yarn to make it the size I wanted it – yes, generous! Not that I really needed any excuse to browse at Liberty in London's Regent Street. I am pleased to say that only the intended 2 balls accompanied me home.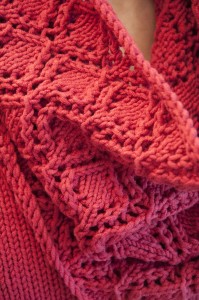 Finally I could complete the cowl – not even using all of the yarn! Last challenge was to convince my husband to take photos of my Mystery KAL in between all paperwork, tidying, flat viewings and packing. Success as you can see! It has also been a pleasure to see all the different versions of the KAL – why did I not chose white? It looks great in black! The 3/4 sleeve is fab! I do like the A-line Tunic with capped sleeve! Maybe I should have tried another yarn instead of Rowan All Seasons? So many options, colours and knitters sharing knowledge and skills – pure bliss really!