I have designed another pair of wrist-warmers and a matching cowl in Lerke, a soft snuggly merino and cotton mixture by Dale Yarn, see dalegarn, knitted using 4mm/US 6. Texture and colour is my palette and this design began with a stitch pattern from one of my Japanese stitch dictionaries. I am pleased to say that the design is sold to the Norwegian magazine Familien/The Family but the publication date is not set yet. So it will be a year before I release the pattern on my webpage, see marveng-puckett and on Ravelry, see ravelry.com/designers/linda-marveng.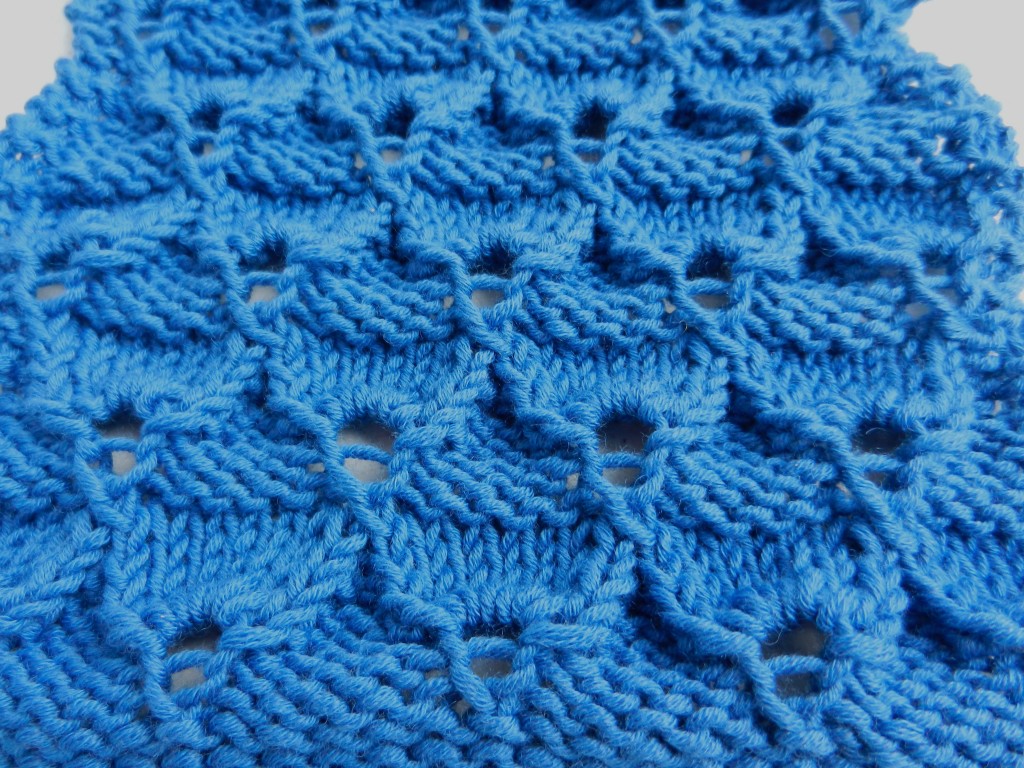 The diagonal triangles with an opening on top makes you think of Egyptian hieroglyphs depicting the pyramids with the sun above. A delightful image for a cowl to warm your neck or accessorise your dress. Fasten it if you wish, or wear it across one shoulder. Or why not use it double? The cowl and the matching wrist warmers are knitted in a lovely soft and warm mixture of merino and cotton with a stunning stitch definition.
I look forward to seeing it photographed professionally, as always, and will show you those when they are available as well as keep you posted on the publication date.