It is about time to learn how to make a nisse/elf with Christmas coming up, really. But this was just one of many activities I could join at this weekend's fair called Art, Handcraft and Design Fair at Njårdhallen in Oslo. I must admit that both the yarn shop Projo's stand and their knit cafe, see projo was a lot more tempting than the nisse workshop. I was pleased to meet the owner May-Liss who informed me that they gave up offering an evening knit café and now organise one that runs all day from 11 to 17 on selected Saturdays and include a meal as well as coffee and cakes. I was happy to find out that Projo sells American Cascade Yarns and are on the waiting list for Madeline Tosh Yarns.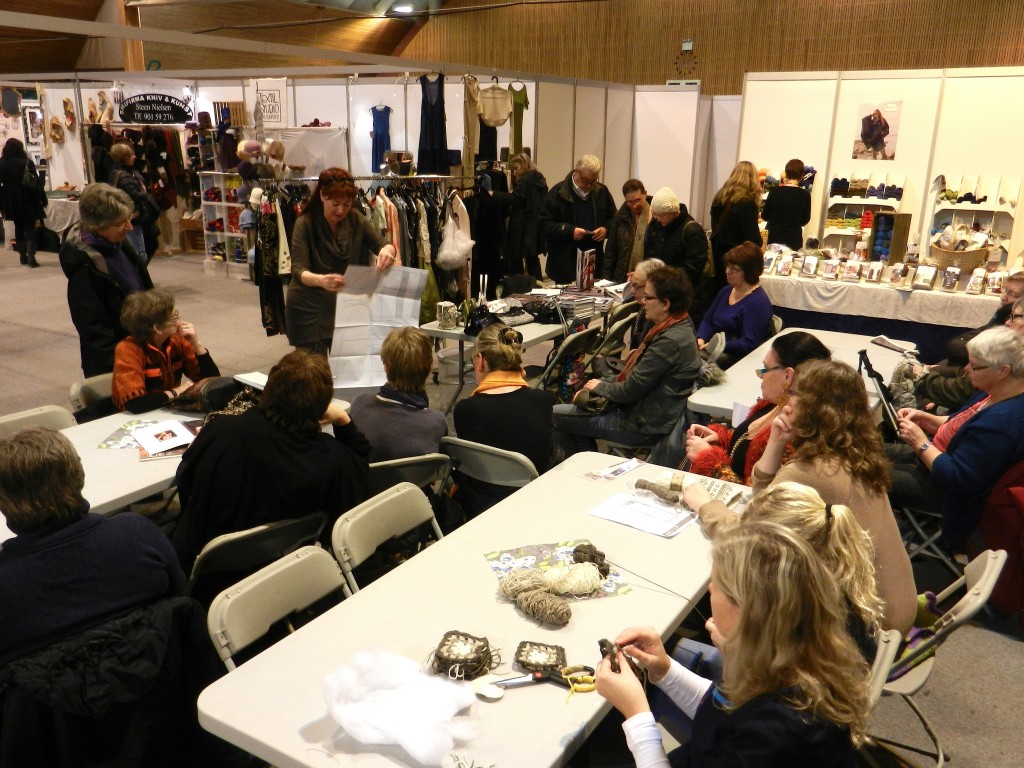 Yesterday, the acknowledged haute couture designer Tine Solheim, tinesolheim presented her new sewing book: Magisk Søm/Magical Seam at the knit café. Above she is demonstrating how the sewing patterns are printed and inserted into the book in a neat pocket, for more info, see cappelendamm.
I also discovered some indie yarn dyers like The Textile Studio, see textilstudio-nt, and tempting yarns (read: expensive silk mixtures!) on cones produced for machine knitting but equally easy to hand knit with, from Anne-Lises Strikkestudio, strikkedesign. In addition, I was drawn to the series of cute crochet animals made by Ingrid Skuggedal Nilsen, partly because how they were grouped together below. What a party, they seem to be having!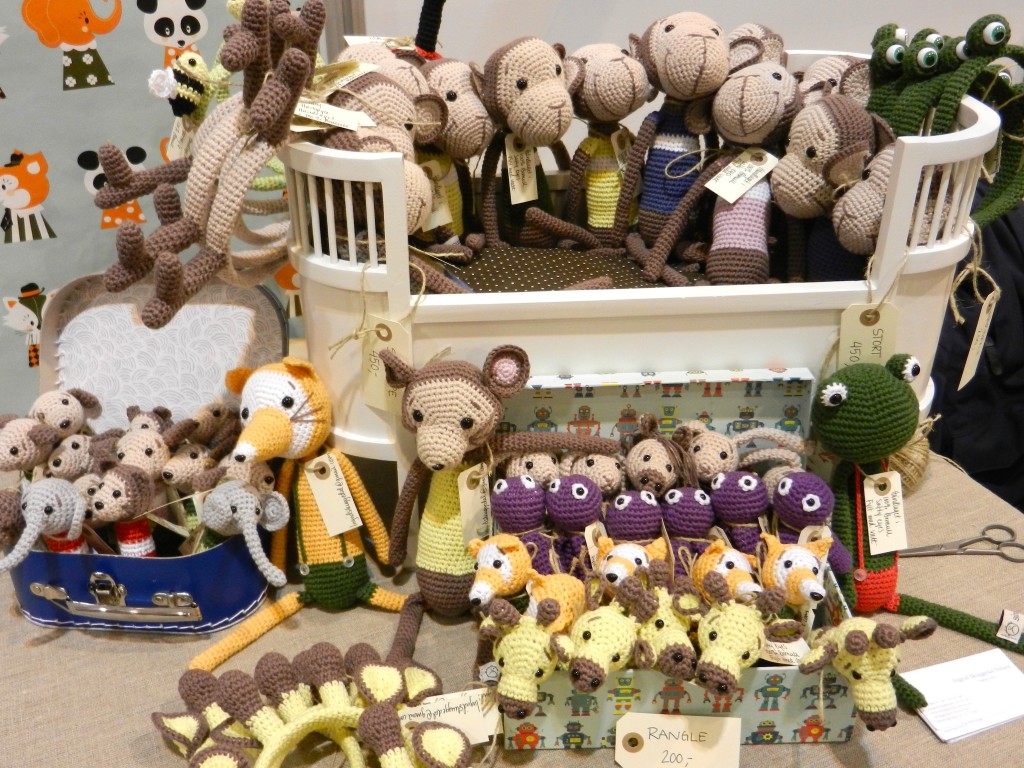 The fair is organised by Fager Design, womens clothing in fabric, leather and fur, fager-design. I was intrigued by their website photos, their originality and historic references and enjoyed my day at the fair. If you are in Oslo today, it is on until 17.00. Enjoy!