A Comprehensive Guide to Handknits published by Interweave, is the book I use as my design guide & bible, and it is in constant use. Shirley Paden in an extremely talented Master Designer, whose designs have featured in Interweave Knits, Knitters and Vogue Knitting, just to mention a few publications, take a look at shirleypaden and watch the interview at knittingdaily. In the Foreword she claims: " Every designer has a different approach, mine is architectural. Precise measurements are the foundation. I begin with a picture or a sketch that conveys the "feeling" of the garment – elegant, casual, etc, then match it with a pattern stitch. I then transfer those ideas to a formal schematic. I use the schematic measurements to create the building blocks for the design construction." My approach is not unlike Paden's but it tends to vary, it can be a pattern stitch that fuels my imagination and design – I leave sketching to my architect husband – But I have recently realized how incredible useful a schematic drawing is to designing, and not only to the knitter, since it easily maps all essential measurements, and is an outline of the design.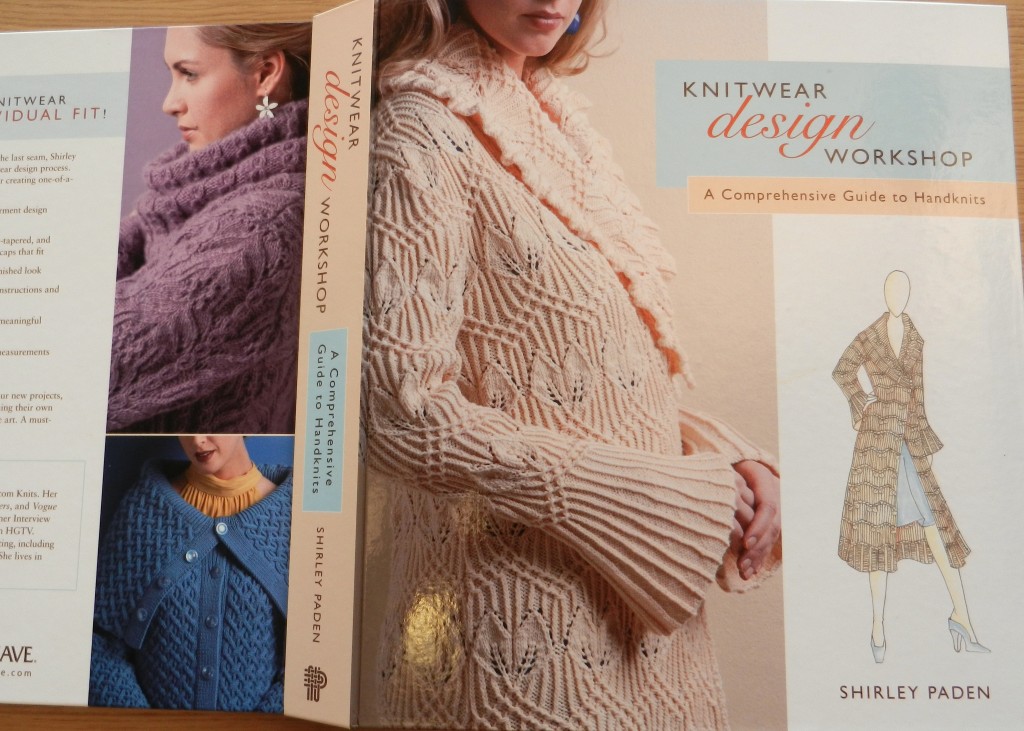 In Norway most yarn companies, magazines and publishers do not use schematics and only list the most essential measurements at the beginning of a written pattern. With a schematic all measurements are plotted in, and can then be calculated into stitches and rows. Included in the book is Standard Measurements and sizing, also to be found on the Craft Yarn Council of America, see womansize. The Workshop gives you outlines to fill in with information you knew you needed, but also all the other issues you had not considered in detail, like e.g: How much ease do I allow for? It is also essential to me due to its shaping formulas on how to calculate decreases and increases, sleeve cap shaping and neck lines. Merely studying all the schematics and reading her patterns is a lesson on its own, and Paden makes it enjoyable.
There are chapters on how to plan your design; selecting the fabric; classic silhouette pullover; alternate silhouettes; cardigans; skirts and dresses; alternate armhole shaping; sleeves and cuffs; necklines; neckbands, collars, and lapels; finishing techniques; projects – contains 4 amazing patterns, see the 3 photos on front and back cover above – and an appendix. It is a thoroughly well organized and written book, ideal if you want to learn more about designing.
The book is now available in paperback, in addition to the hardcover with spiral binding I own, from the bookshop Tanum in Norway, see tanum and also at Amazon, see amazon. You will find more info on Paden on Ravelry and why not join the We Love Shirley Paden group: designers/shirley-paden?