Cablewings surrounded by lace gives this sweater a flowery expression. In a flattering A-line with lace in each side, and a double round neckband, the pullover is knitted in the round to the armhole in a classic cream colored pure wool with give; Embla from Hifa. A large matching shrug gives the sweater a regal look. Warm, practical, but also decorative is the added shrug. Why not wear it together with a cowl, knitted in a beautiful purple pink shade together with a pair of wrist warmers. To bind the cream and the pink together I chose a tweed pattern, an added red purple and created a high neck in the shape of a small cowl.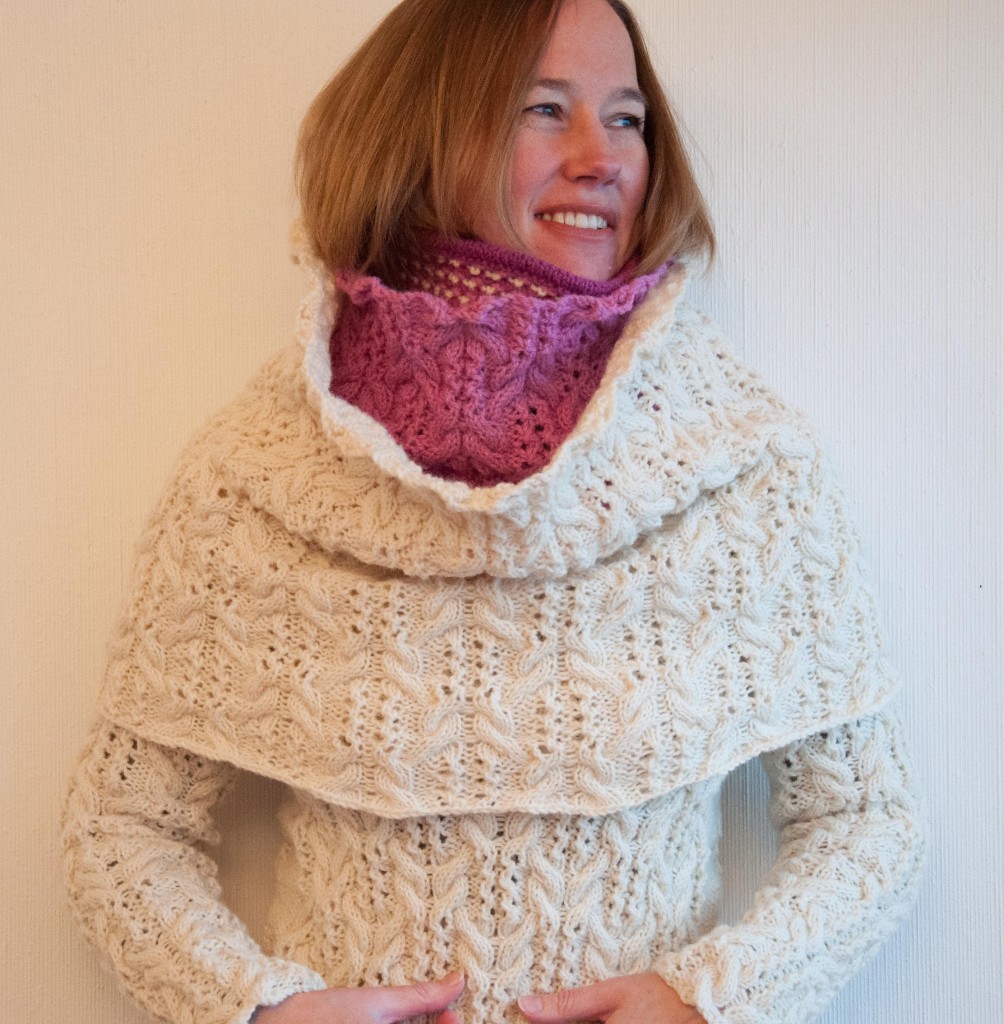 I found the stitch pattern, whose delicacy I admire, in one of my Japanese stitch pattern books. Originally photographed in a classic cream it looked stunning, but studying the shade cards from Hifa, I also fell for purple pink and thought it would work equally well in the stitch pattern. Embla comes in 100 g/3.5 oz hanks, is 100 % wool, has 210 m/230 yds, and in a stunning range of shades, see: embla-hifa-3. The sweater and accessories are knitted using a 4 mm/US 6 and only the neckband is knitted on a smaller 3 mm/US 2.5. It took me awhile to decide on a round neck, I was tempted by a delicate high neck but realized that a removable cowl would be both easier to wear and then optional, since it is knitted in a pure wool. With a shawl pin, you can easily make the shrug into a hood or simply wear it hanging around your neck.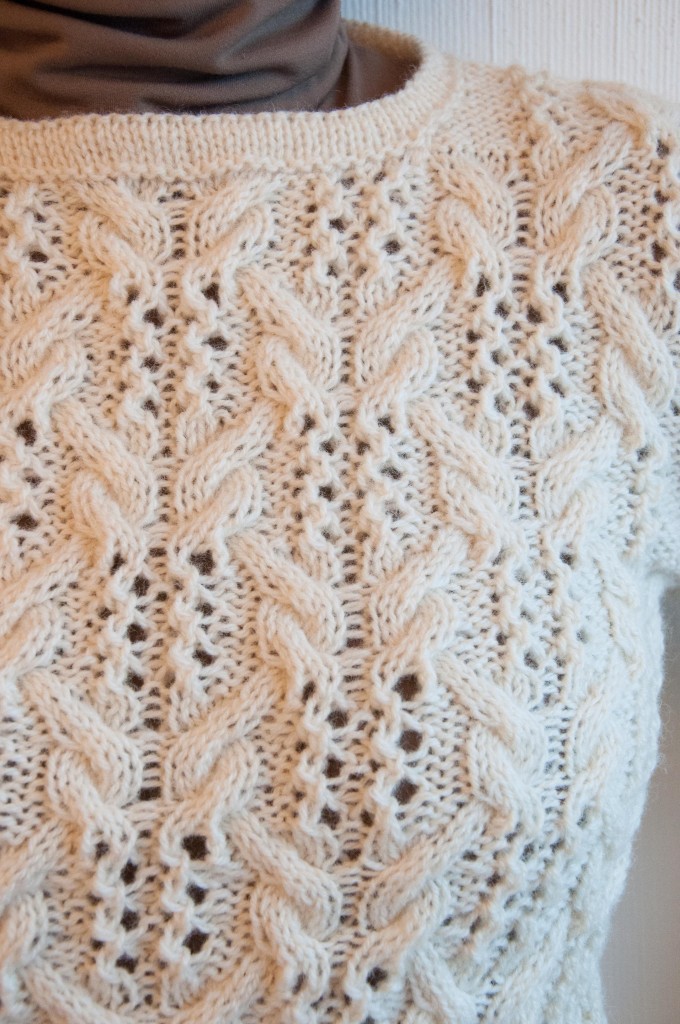 The sweater sizes, I graded from S, pictured on me, to XXL with bust measurements from 90 to 122 cm/35.5 to 48″ and a length starting at 75 cm/29.5″. I hope that the Norwegian magazine Familien/The Family will buy my pattern, and photograph it professionally on a better looking model! I will keep you posted, and in the mean time: continue to design & knit!