I have had a knitting revelation;  I have tested my new jewel colored knitting needles, made of aircraft quality aluminum from Signature Needle Arts, and they are marvelous! I have previously been an addict of Addi Lace circular needles, with their pointy tips and brass coating but I am now a Signature addict. Because it feels like I have a control I never knew I did not have up to now – they give such precision and feel so extremely good in my hand that I regret not ordering them years ago. So I am catching up quickly now. The circulars have a smooth cable to needle transition, laser marked US and mm sizes and a flexible memory resistant cable. They come with a lifetime guarantee – which would not work for bamboo needles in small sizes of which I have broken a large number, nor interchangeable ones from Knit Pro where the joint snaps. At Signature you create your own circular needle by choosing either a Stiletto – a sharp point – or a Middy – a blunter point, the length of your needle tip 4 to 6″/10 til 15 cm depending on size and overall length. I could not resist to have mine custom monogrammed with my name – ideal for workshops, making sure I get mine back. Take a look and marvel: signatureneedlearts.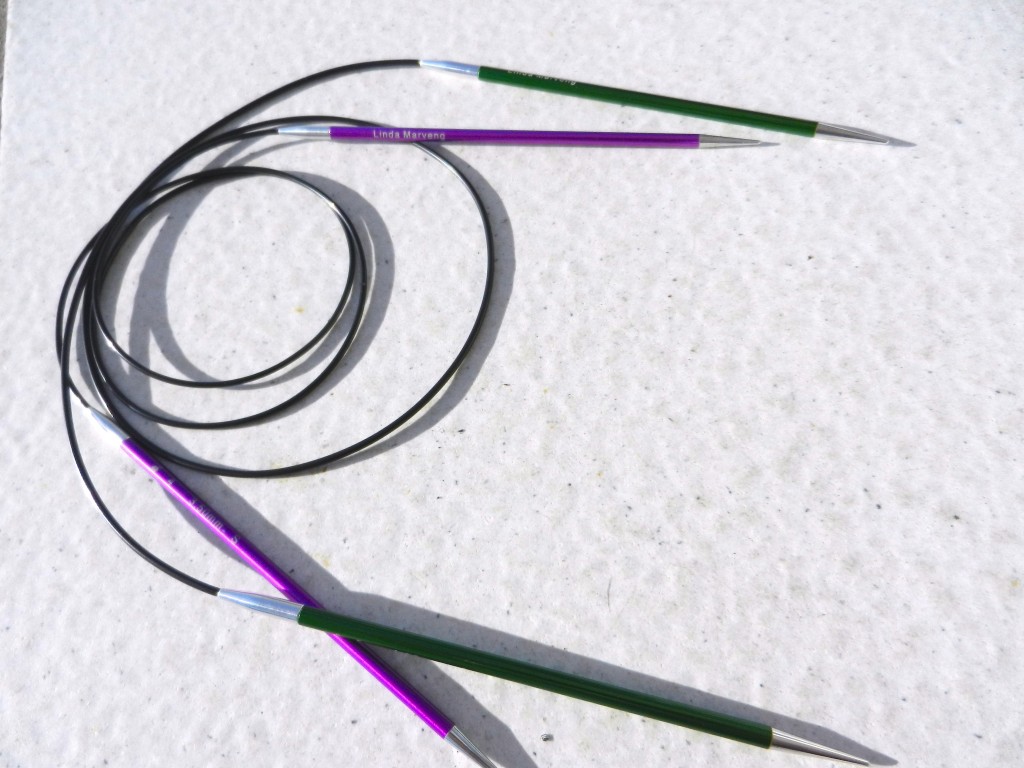 Expensive compared to other knitting needles – you say. Absolutely, but then I never had knitting needles that blew my mind either! So they are worth every penny even ordering from the US to Norway with all the extra charges involved. I never use straight needles only double pointed needles when I make an I-cord, because I find them so much easier to work with, take with me so I can knit on the train, and I tend not to raise my shoulders when knitting as I do with straights.
I have also tested other brands and other types of needles from metal from Inox, plastic from Prym, bamboo from Clover, metal from Hiya Hiya, cubic rosewood needles from Knit Pro, interchangeable from Knit Pro and rosewood needles from Lantern Moon. My second favorite is the circulars in rosewood – solid, not hollow as the Knit Pro ones – by Lantern Moon, while Addi Lace is now third. The distance between my first and second favorite is huge, but it does depend on the kind of fiber I am working with; especially mohair demands a wooden needle so the yarn does not slide off the needle too easily. At the moment I am working with a lush merino from Madeline Tosh and adore my new Signature needles. I had to share my bliss!