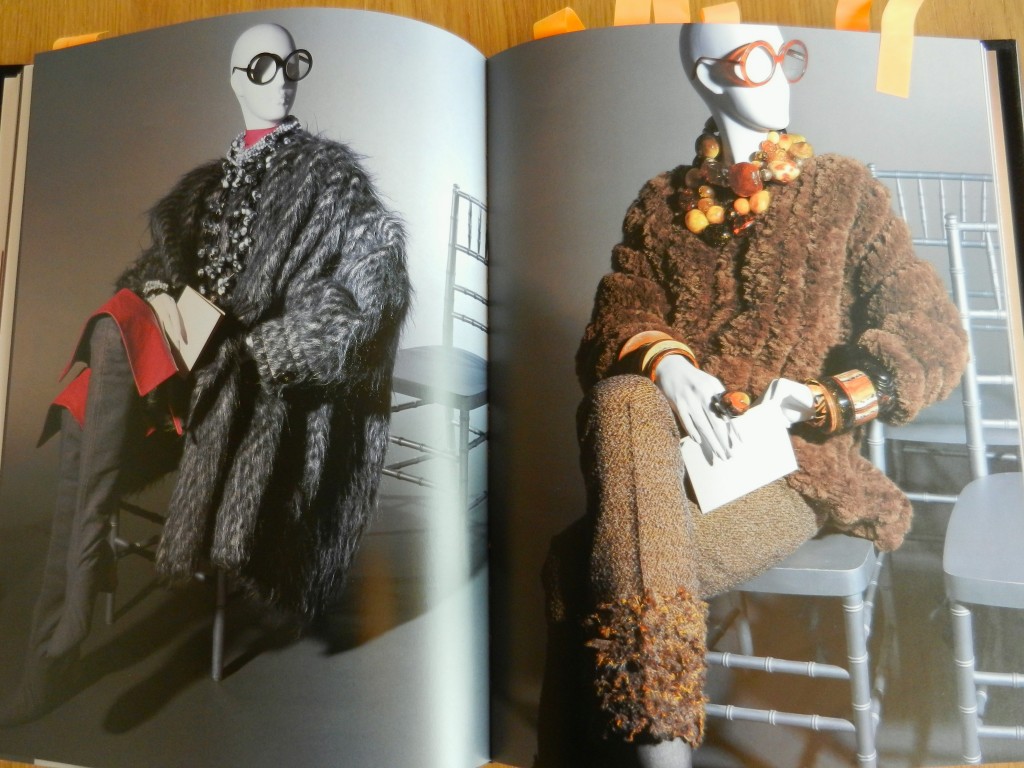 I have been reading Hadley Freeman, fashion journalist in The Guardian, and had to laugh when she asks "how many accessories is too many accessories? When you rattle? When you have no spare hands and you haven´t left the house yet?" I do have amazing jewelry from Monies (if you didn't know, see here: monies-jewellry) that rattle hence I do not wear it often enough, but looking at fashion icon Iris Apfel I know I should! Due to the relative cool spring we are having here in Oslo, I am still wearing cowls and will continue to design those until I tire of wearing them. The key, says Hadley Freeman of the guardian, is to have fun and enjoy the small touches of joy, accessories truly are and to wear them in a way that is comfortable for you.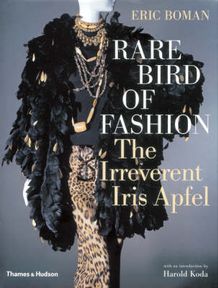 The American businesswoman and Interior Decorator, Iris Apfel's bold choice of jewelry, magnetic bright colors in her fashionable clothing and distinctive glasses makes her one of a kind. Well into her eighties she is an icon, going where others would not dare to go. I have been drooling over the magnificent photos of equally stunning clothing and jewelry in the book, based on the exhibition of Iris Apfel's fashion collection, by Eric Boman: Rare Bird of Fashion, The Irreverent Iris Apfel, published by Thames & Hudson. Harold Koda, Curator of The Costume Institute, Metropolitan Museum of Art, New York describe her so well in his introduction: "Even in the flock of New York style setters, she stands apart as a rare bird. Mrs. Apfel, who has the gift of an "eye" that can ferret out treasures from a morass of flea-market junk and mark-down racks, is endowed with the yet rarer ability to collage objects of autonomously assertive beauty into compositions of a larger, unified whole. Her joy of the hunt has resulted in a collection of astonishing beauty, but it is in the incorporation of her treasures into her daily life that they take on a fuller conceptual richness." The book is available at amazon and in Norway at tanum.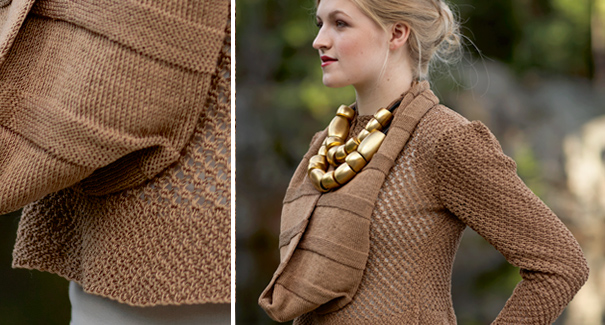 I find the photos a true inspiration, the colour and jewelry combinations pure bliss. When creating my own book I had a vision that I wanted a similar bold, lavish and generous layout in my book. I did tell my editor about my visions, and she gently brought me down to earth. At least I believe I managed to capture inspiration and I have been told that I have made people who don' knit take up their knitting needles. And that makes me proud as well as humble! I will continue to design garments with accessories, because I believe those small (read: at times rather large accessory projects like the cowl above photographed by Kim Müller) makes a difference to the look of the garment itself, adding another layer of joy!