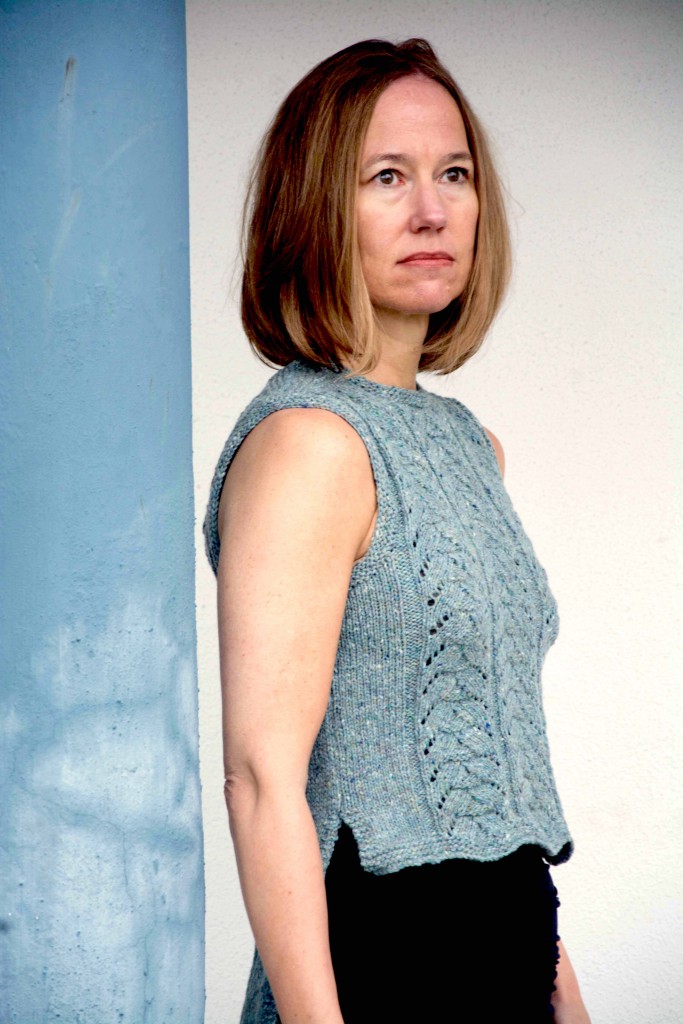 I was spellbound by Judith Bech's black fringed skirt with a train the moment I saw it, and knew I wanted to make a sleeveless top with a similar shape. To contrast the marvelous texture of the skirt, a delicate lace panel swatch knitted in Du Store Alpakka, Dreamline Soul held together with Pickles Merino Tweed using a 4 mm/US 6 needle was chosen.  Freja, named after the goddess of love with the added meaning of like a lady, is knitted with a longer back shaped at the bottom. Three lace panels are centered on both the back and front with garter stitch bands and vents in the side, hence having the possibility of adding a belt to the front part. My initial plan with a longer back with a train, but I soon realized that I could not add too much extra fabric on the back to keep the lines sleek. The result was less shaping, first by short rows in garter stitch then by decreasing a few times in between the lace panels. It did not take me long to design an accessory for it; a chocker. The pattern is part of the Nordic Vintage series to be published in Norwegian in Familien Trend, out on 23. of February.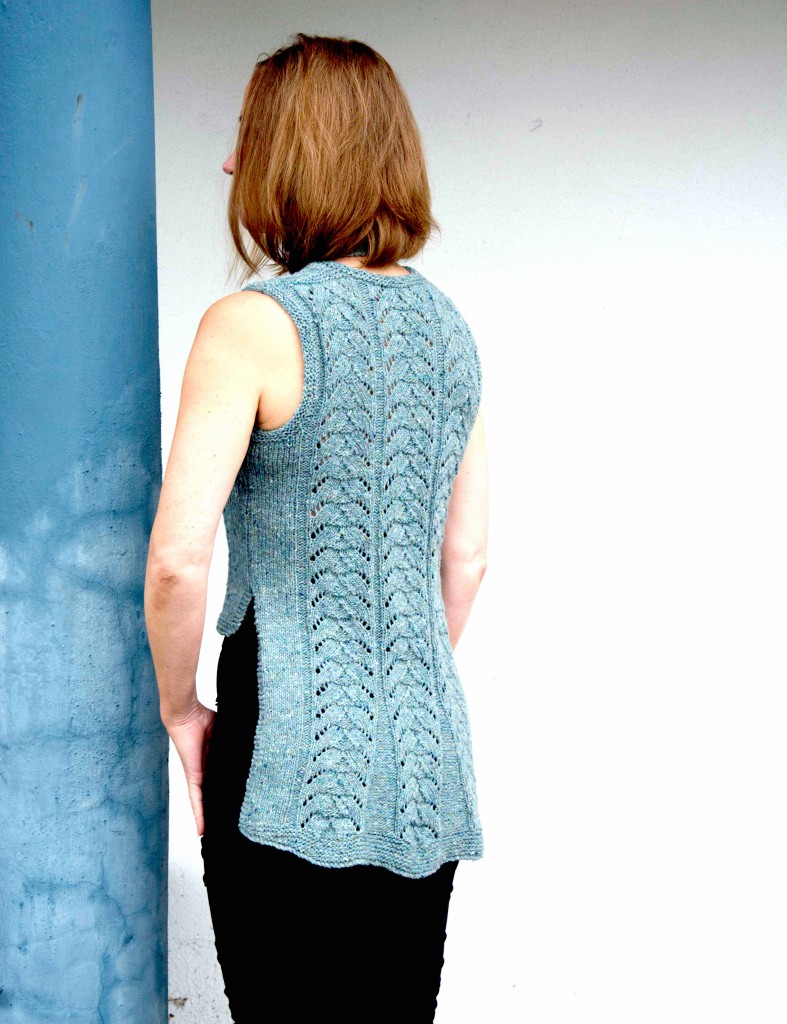 Above, you can clearly see the shaping at the bottom of the back. I did not want the shaping to continue too high up to avoid making the bottom part shaped like a fan. The front I decided to keep straight, to create a clean line and so that it would hang well on the body. I knitted back and front separately, but chose to knit the neckband and armhole band in the round. Below you can see the chocker made of one lace panel with garter stitch edges on all sides. For a closure I attached 3 small snap fasteners.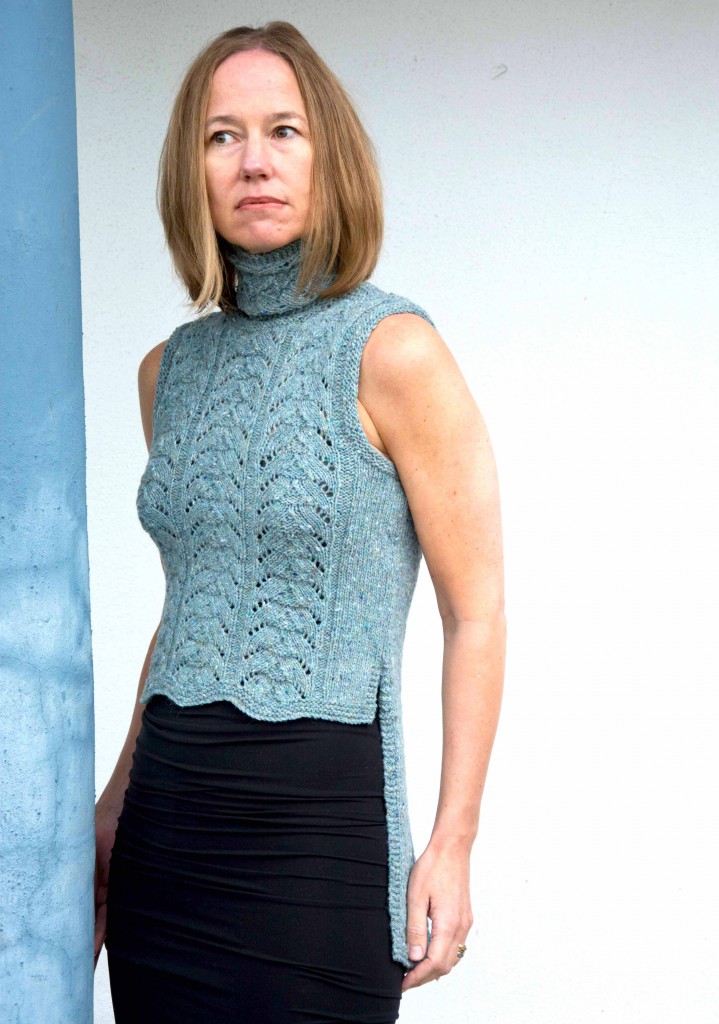 The art deco interior at Hvalstrand Bad was ideal for this particular shade of turquoise, with a similar shade painted on the wall. There is no doubt in my mind that Alexandria Eissinger at Pholk wears Freja like a goddess! I will share all the brilliant photos Eivind Røhne took soon, do not worry.