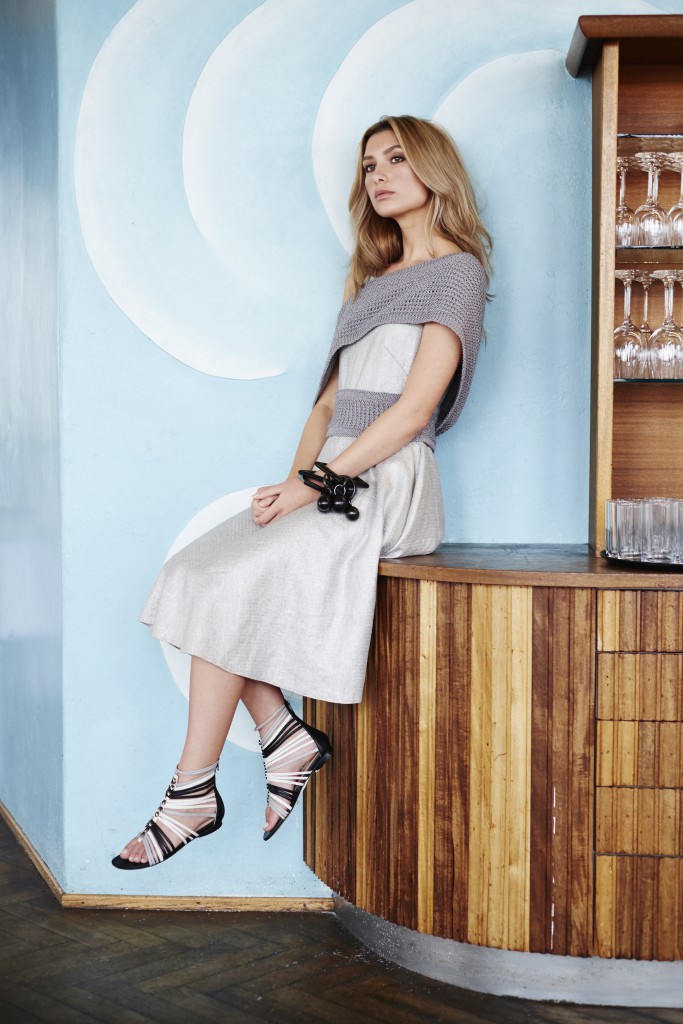 A sporty looking cowl with a matching belt knitted in a reverisble rice pattern closed with snap fasteners was the idea for Eira; A Norse name meaning merciful. A thin drapey mercerized cotton called Hifa, Perle held doubled, seemed ideal for these accessories. Gorgeous model Alexandria Eissinger at Pholk, brilliantly styled by Sissel Fylling, is wearing a beautiful linen silver printed dress by Judith Bech and perfect flats called Elisabetta black by Monica Stålvang, all magically captured by photographer Eivind Røhne at Hvalstrand Bad. The Norwegian pattern will be published in the Nordic Vintage series in the new magazine Familien Trend which takes over after Made by Me, out on the 23. February.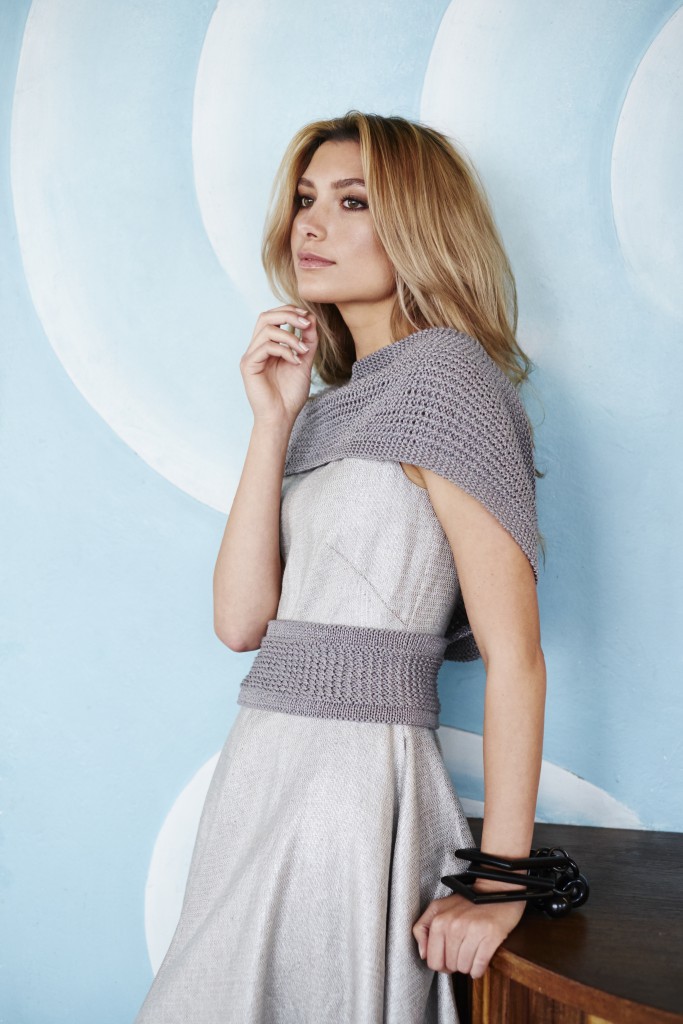 The Eira sample was knitted by my neighbor Karin Placht during her summer holiday to my utter satisfaction. I was so delighted to have help knitting the smaller pieces for this Nordic Vintage series so that I could concentrate on the larger projects. Perle from Hifa gives a very crisp stitch definition even more highlighted when the yarn is held double using a 4 mm/US 6 needle. The cowl, or loop if you prefer, can be worn draped over the shoulders as above, twice around the neck as below or hanging loose at the front.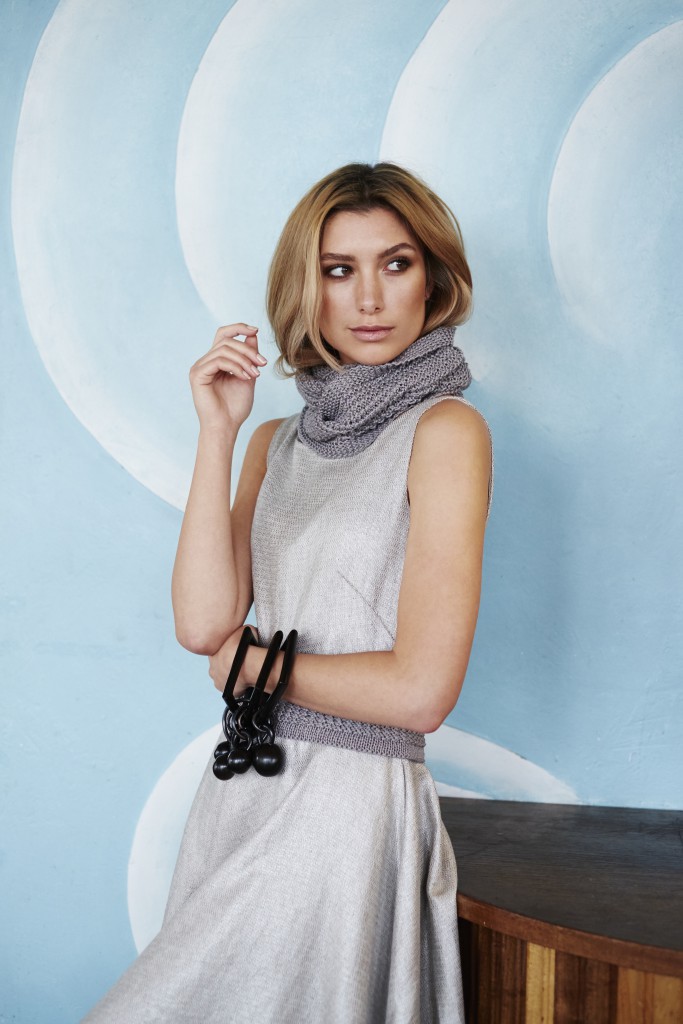 Both Cowl and Belt are knitted flat. The Cowl is cast on with a provisional cast-on using waste yarn which is removed at the end so that it can be grafted or bound off with 3 needles to join into a loop. The Belt only comes in one size but can easily be adjusted to your preferred waist length by adding or removing pattern repeats. It is closed with snap fasteners and has a folded hem. The English pattern will be released on Ravelry shortly after Familien Trend is published.