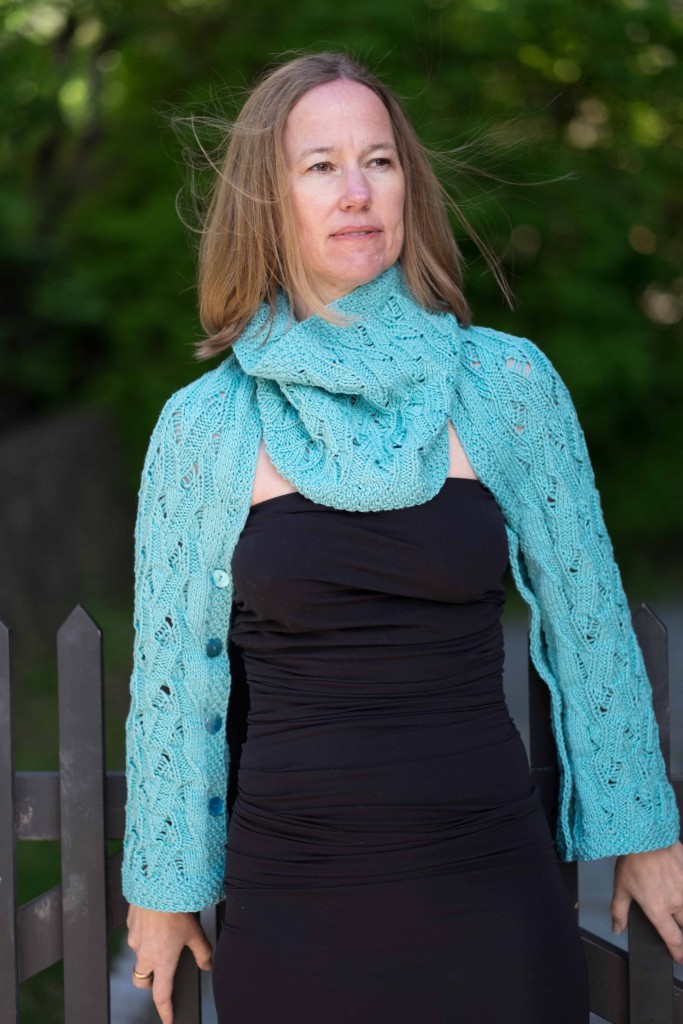 I love this intricate woven lacy stitch pattern by Lynne Barr. I found it so well suited to the cable structured Rowan Softknit Cotton and selected a color which captures summer in an instant; a turquoise called Marina. The stitch pattern is reversible so well suited for a rectangular shawl that can be buttoned into a shrug. If you wear it with a cowl as a collar you have the perfect accompaniment to your favorite summer dress. The Norwegian pattern will be printed in the special issue Familien Småstrikk this autumn, while the English pattern will be published on Ravelry. The photos show me wearing it, they are taken by my husband a few days before the professional photo shoot at Henie Onstad Kunstsenter.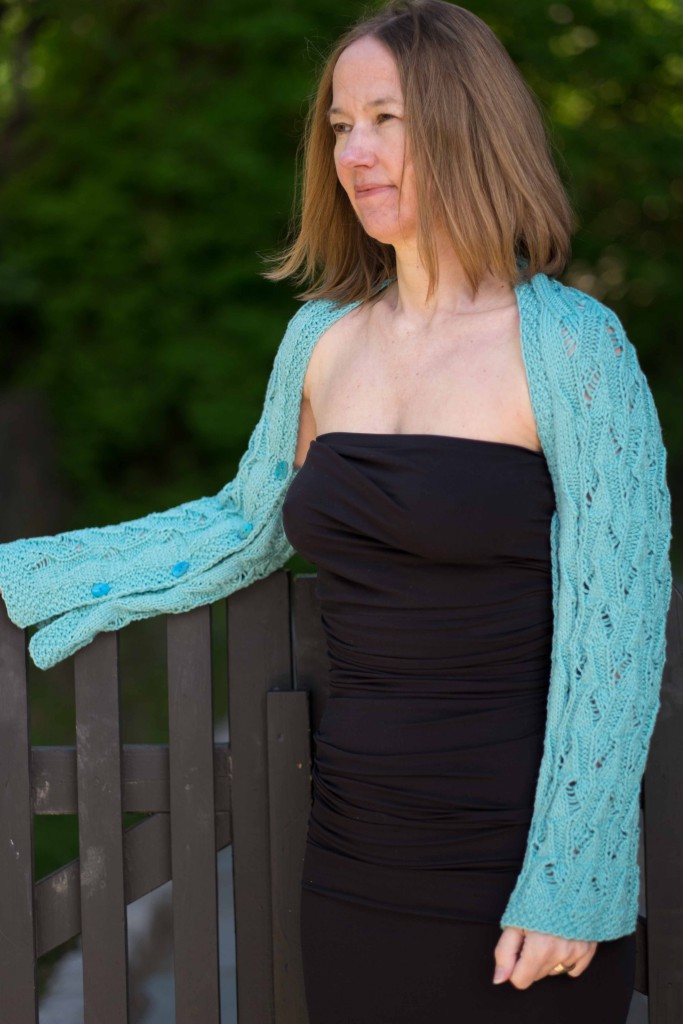 Both the shawl and the cowl are knitted flat with double seed stitch bands. You can easily adjust the width of the shawl and the circumference of the cowl by removing or adding pattern repeats. The shawl has 8 buttonholes, 4 at each end, and I found some beautiful dyed mother of pearl buttons at Perlehuset in Oslo. I have had knitting and pattern design (making neater buttonholes) help from both Airin Hansen, aka Teodor on Ravelry, and Grete Jenssen, aka ma9 on Ravelry. Thank you both for all your assistance!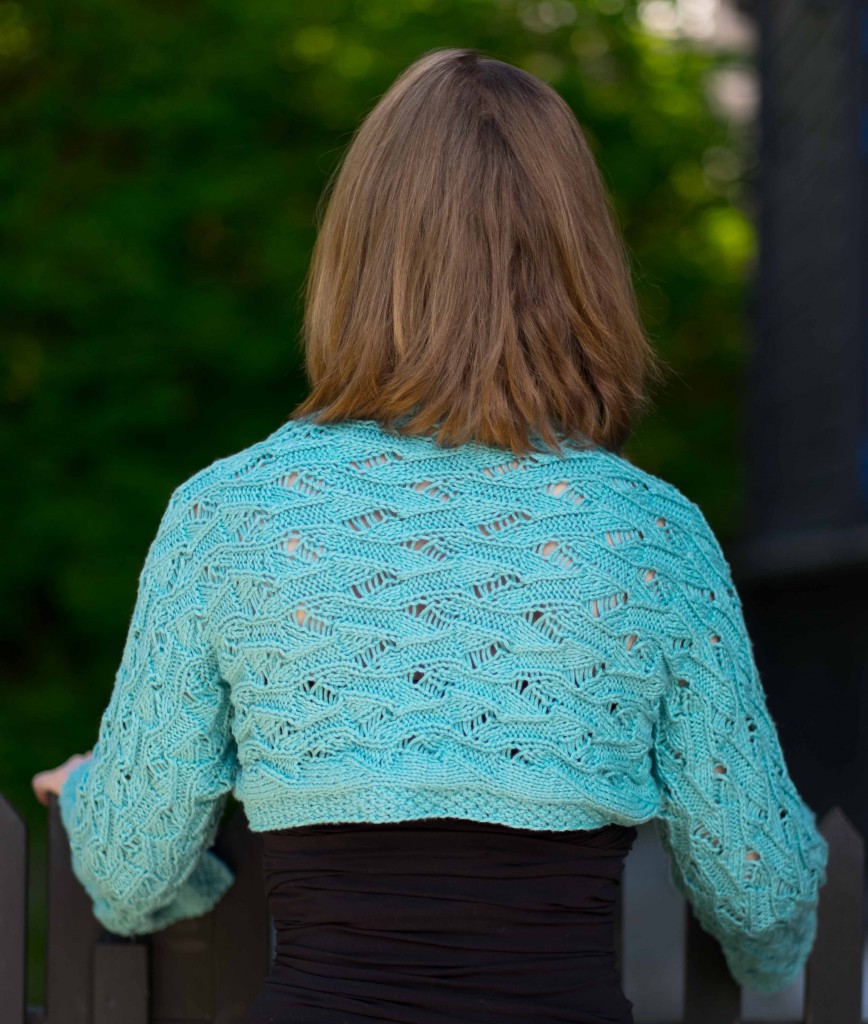 The dropped stitch pattern has its own rhythm and it is not as difficult to work as it might appear. Since the stitch pattern has a number of centering stitches, I had to make separate buttonholes and could not use the dropped stitches since they were too far into the shawl itself. Above you see me wearing it with black but the set does look great with white too! I look forward to showing you the fantastic photos Eivind took of model Dorthe wearing this set.