Yes, another year has passed since last Christmas and I spotted the invitation to this year's "Førjulskveld"/Pre-Christmas evening at my publisher Cappelen Damm. I did not miss it, and was lucky enough to receive a well filled goodie bag with books, knitting needles, darning needles, Arne & Carlos Adventskalender, embroidery kit, knitting tools and a ball of yarn. The evening was brilliantly hosted by editor Kaja Marie Lereng Kvernbakken, former manager of Du Store Alpakka yarn store in Oslo & designer. Several newly launched Norwegian books and authors were presented: Alf Knutsen and his book: Salmesang/Psalm songs. Andreas Viestad and his book: Den Store Kjøttkokeboka/The Large Meat Cook Book. Lise Nymark and her book: Lett Og Lekkert Tilbehør/Easy and Gorgeous Accessories. Miriam Morken and Tone Stenkløv and their book: Førjulstid/Pre-Christmas Time.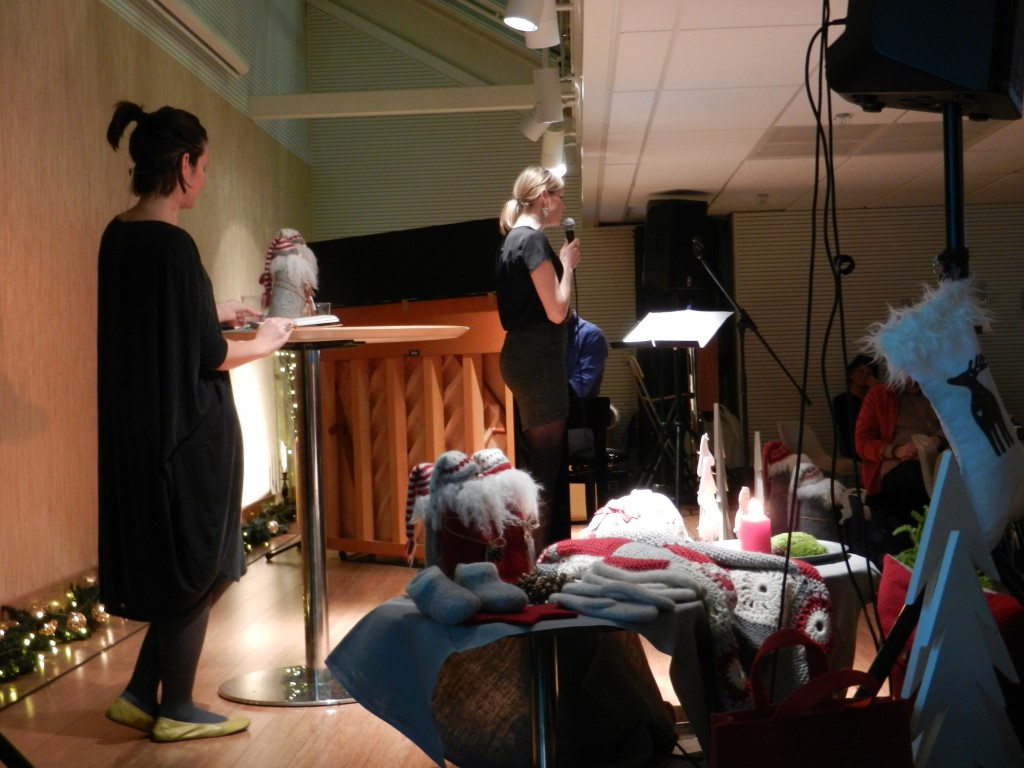 Kaja Marie started by introducing us to books with sounds panels – new to some of us – and their success with the book "Fuglesang"/Birdsong. Now, they were launching "Salmesang"/Psalm songs. It was useful to hear the sound from the book presented but it was not until Kristin Kjemphol Lohne began singing that it felt like the roof was coming off. It was ideal to put us all into the spirit of Christmas.
Andreas Viestad did not need an introduction since he is so well know for his cook books, food writing and from television, but he still got one. His 10th book is about meat and how to use the full animal including a cow's tail. He emphasized that the all the recipes were chosen because they were very good, including the tail one, and not out of curiosity.  Next on the agenda was Lise Nymark's book on knitted and crocheted accessories. Above is the cover of her latest book.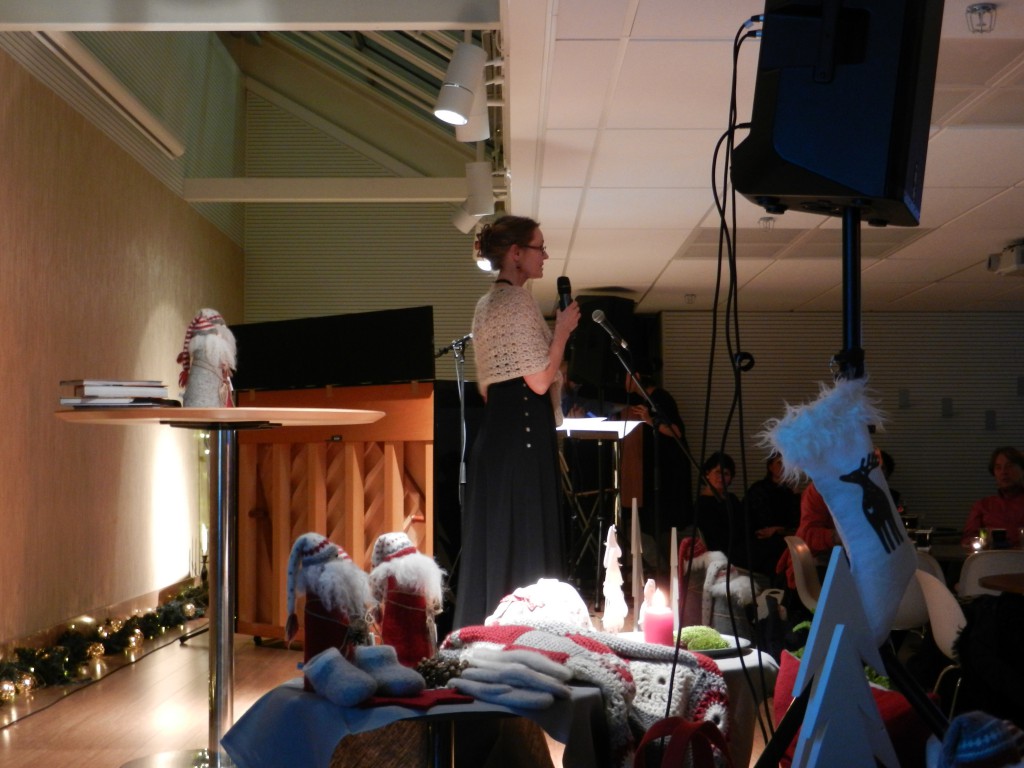 Lise was wearing one the shawl from her book, see above. Her book is not only intended for women but also for younger girls, and her variation of accessories were impressive. It even included key ring decorations for handbags. Luxurious yarns and leather straps were chosen in addition the metal labels sewn on, see below.
The decorations on the stage, were all from the book by Miriam Morken and Tone Stenkløv. In their new book you will find numerous kinds of crafts represented. Below you can see a blanket made of both knitted squares and crocheted squares.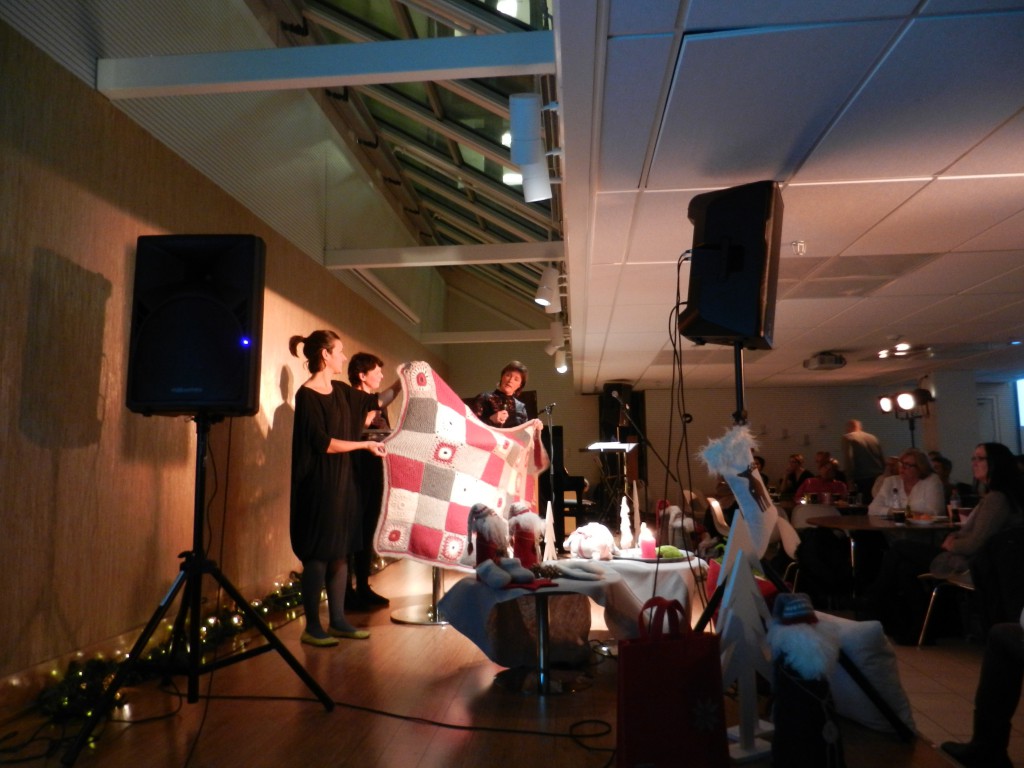 While all the presentations were going on, I sat next to designer Stella Charming – both of us knitting obviously – eating ginger bread and drinking the traditional drink gløgg. Neither of us won one of the many yarn kit prizes but thoroughly enjoyed the evening and met up with designer Denise Samson and the Cappelen Damm staff! Christmas is certainly coming soon.