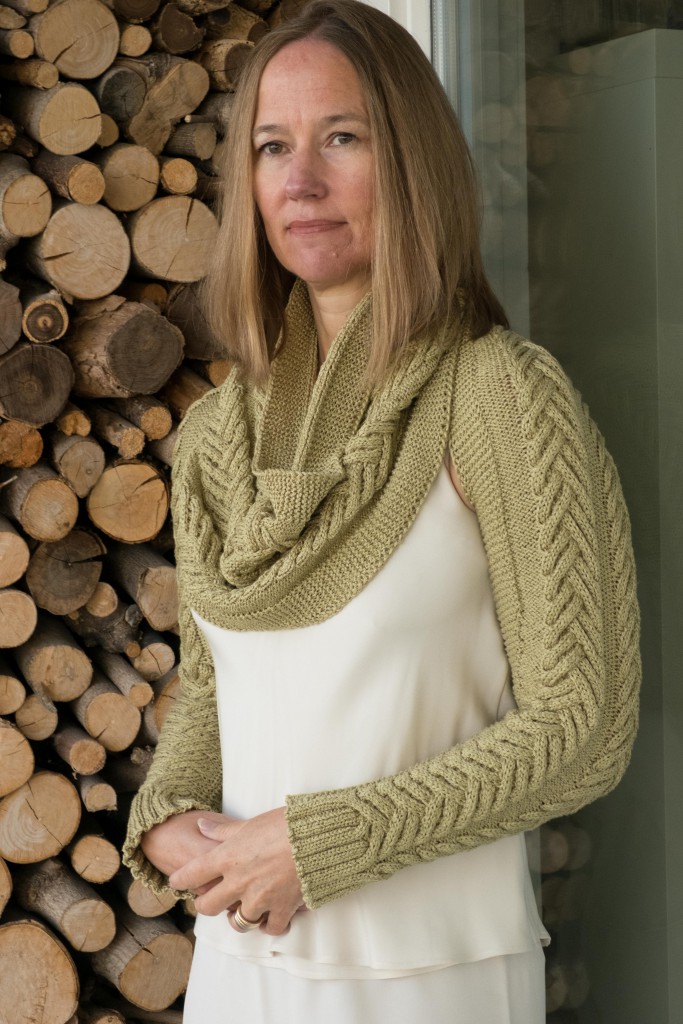 The new silk yarn from Rowan, called Rowan Truesilk, captivated me in an instant. In addition to making a jacket in the cream color called Adoe, I decided to make a shrug with a cowl for collar. The pure mulberry silk has a generous 150 meters on each 50 gram ball, and for the shrug I choose the shade Hush 333 which I believed to be like a gold shade. It was more green than I anticipated but still divine. The shrug is worked from one sleeve cuff, across the back to the opposite sleeve cuff, with gracious cables all along it. The set was beautifully knitted by my sample knitter Grete Jenssen, aka ma9 on Ravelry. The yarn was kindly sponsored by Permin, Rowan's Scandinavian agent. I will self publish the Norwegian pattern in my Ravelry Store in February, but have the English pattern test knitted in my Ravelry group before its release in the late autumn.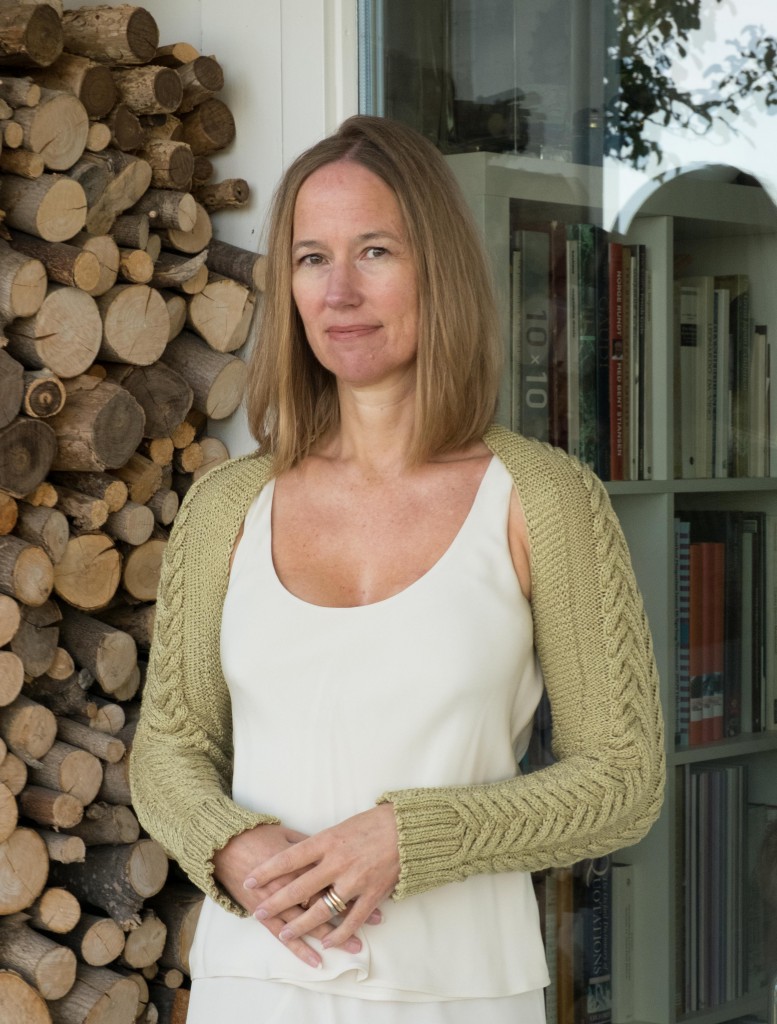 The shrug and cowl are both available in 3 sizes: XS/S (M/L, XL/2XL) and both are knitted using a 4 mm/US 6 needle with a gauge of 23 stitches and 30 rounds in stockinette stitch to 10 cm/4″ square. Only the width varies between the different sizes, not the length. You can easily adjust the length by removing or adding pattern repeats to each sleeve if desired. The shrug is worked from cuff to cuff in one piece. The cuff and sleeve is worked in the round, then worked flat across the back to the opposite sleeve where it is worked in the round to the final bind off at the cuff. The increases on the sleeve is first worked into the purl stitches between the cables in reverse stocking stitch, then in garter stitch at each end of round.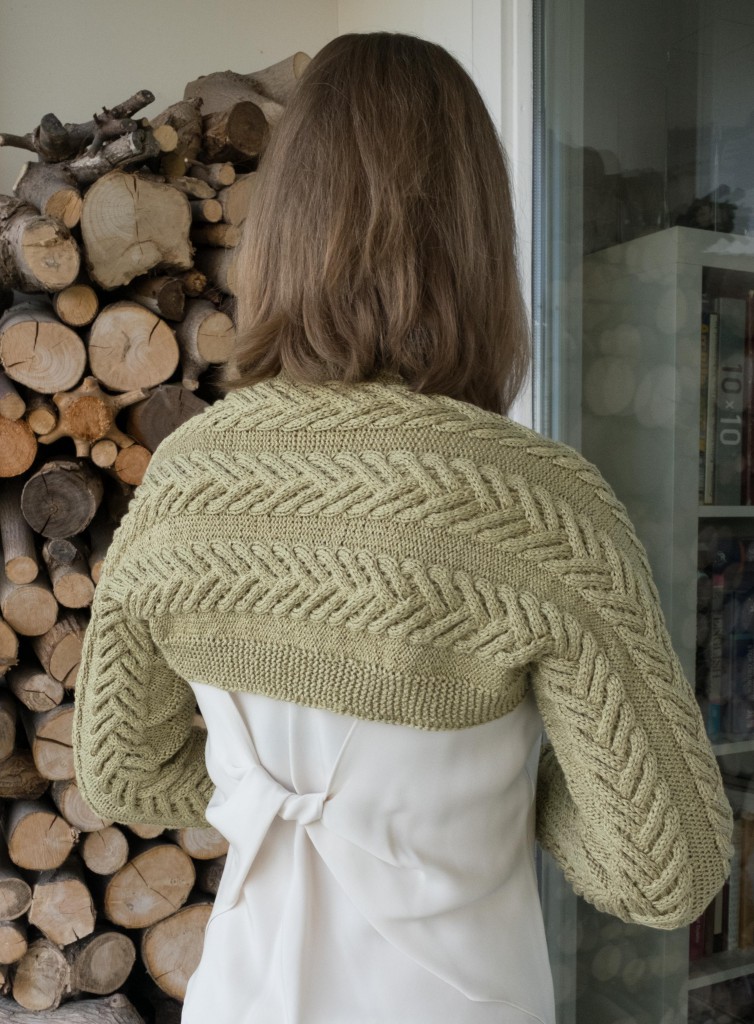 All the photos above are taken by my husband on our terrace a few days before the photo shoot. I planned to show the shrug and cowl over one of Judith Bech's divine wedding gowns but due to time constraints it was professionally photographed by Eivind Røhne on Alexandria Eissinger in the same top but different silk trouser than I am wearing above. I cannot wait to show you those photos but first I will reveal the last design in this bridal series I have made.