Chrismas is coming, and you can see it in the magazines in Norway. The special issue published by Familien called Familien Julens Småstrikk features accessories and small projects for Christmas including two of my designs: Keya Scarf and Maith. I am delighted to have my designs included in this packed issue with a total of 107 patterns. The photos are of the gorgeous Alexandria Eissinger, with hair & make up by Sissel Fylling and jewellery by Kaja Gjedebo Design is brilliantly captured by Eivind Røhne.
My spreads of pages is introduced with the heading "Fin med fletter"/Nice with cables. Keya Scarf: Voluminus hidden sand cables in a tweed mixture made of Rowan Lima and Rowan Fine Tweed held together, creates a divine texture for this reversible scarf, called Keya after the bloom of a flower.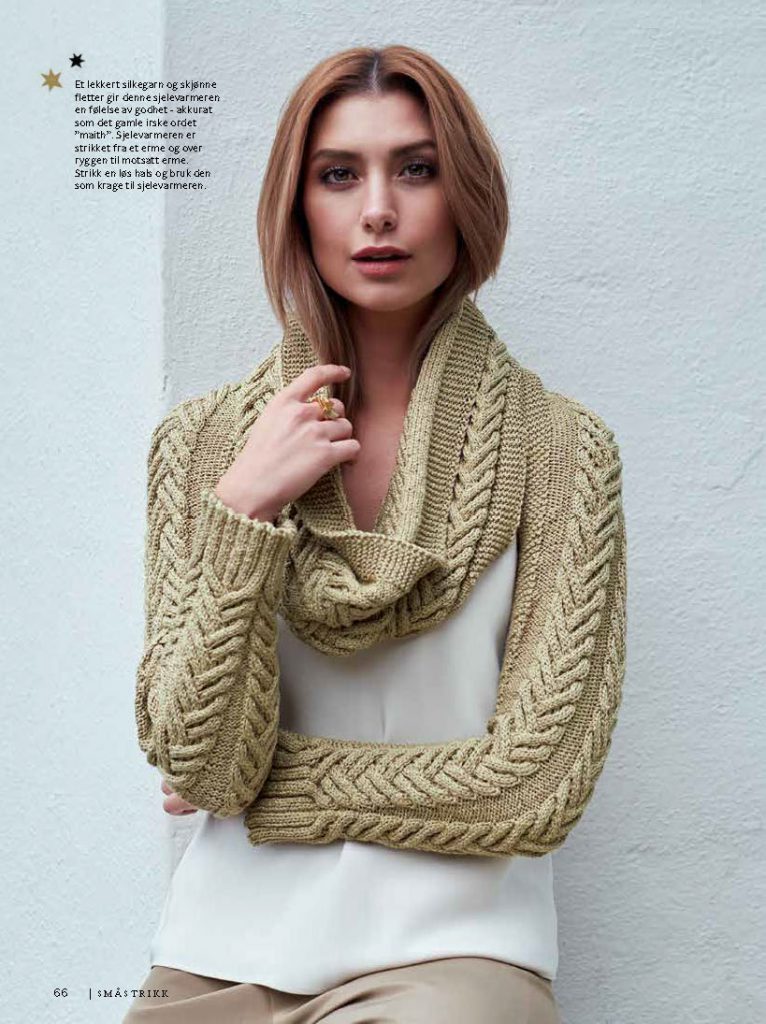 Maith: Divine silk and gracious cables give this shrug a feeling of goodness just as the old Irish word "maith". The shrug is worked from one sleeve cuff, across the back to the opposite sleeve cuff. Knit a cowl and use it as a collar on the shrug. Rowan Truesilk gives you a luxurious feeling and makes it perfect even for evening wear.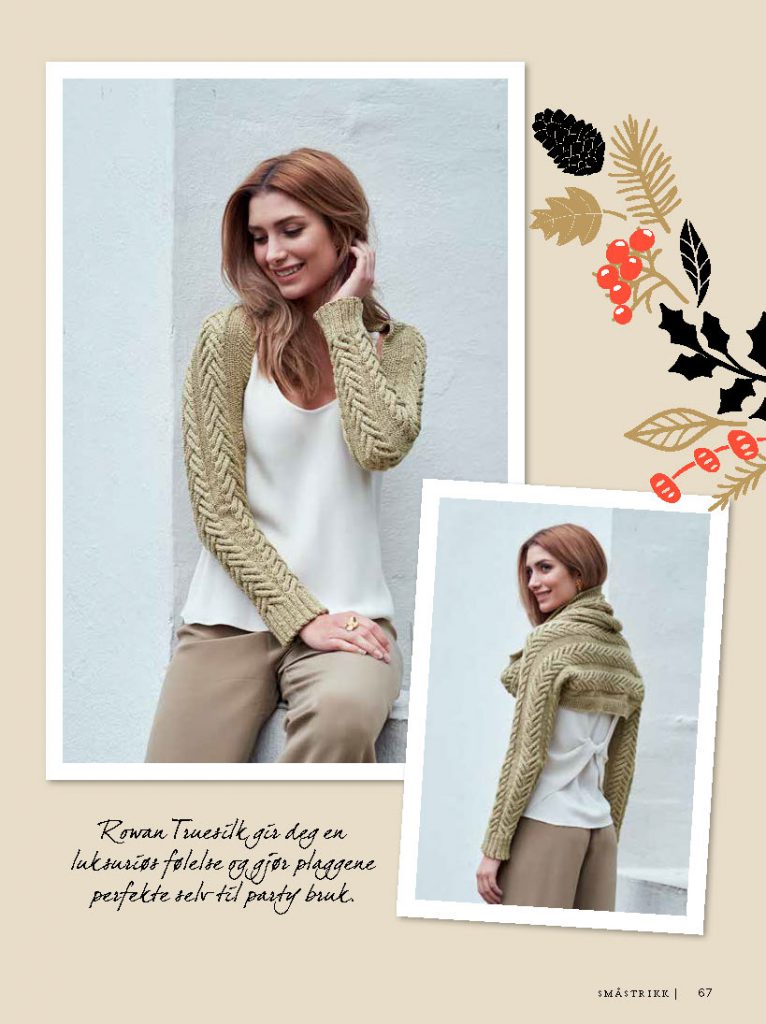 The magazine is available in selected supermarkets and at newsagents in Norway,  if you live abroad you can order the magazine by e-mailing Kari.Bachke@egmont.com. I am fascinated to see that the number of Christmas issues with knitting patterns are increasing here in Norway. One reason might be the recent research paper by SIFO  that found an astonishing 43% of women in Norway knit.