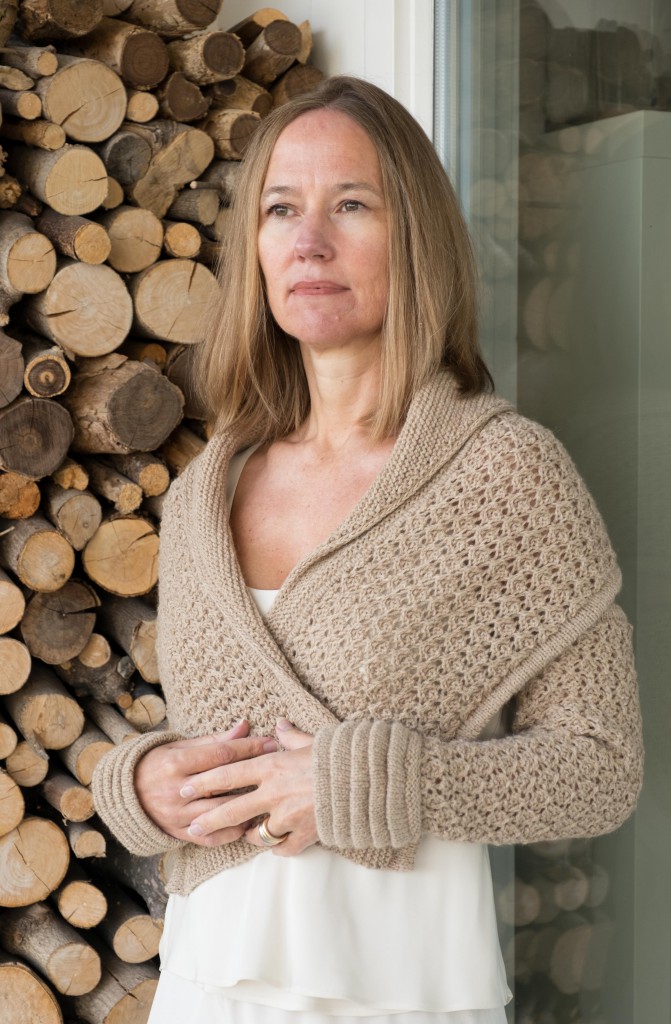 Named after the step pyramid in Egypt, I have created my own Saqqara. A stunning reversable lace pattern with triangular shapes, adorn the rectangular shawl with a shawl collar and the matching loose sleeves. Like jewelry the tucks frame the hands on the loose sleeves and divide the patterns on the shawl. By combining a beautiful pure combed wool called Huldra from Hillesvåg with the luscious Dreamline Soul from Du Store Alpakka, I found my rich yarn shade and texture. Use the shawl with a shawl collar around your neck, shoulders, bust or upside down, just as you prefer, with or without the loose sleeves. Yes, it is not the first set consisting of a shawl with a shawl collar and loose sleeves, I have designed. This time I added a tuck on the wrong side of the shawl as well, making sure it looks equally divine on both sides. Another reason why I wanted to make one more was that I was certain it would look divine over one of Judith Bech's wedding gowns. I will self publish the Norwegian pattern on Ravelry in February, while I will have the English pattern test knitted in my group this fall before its release.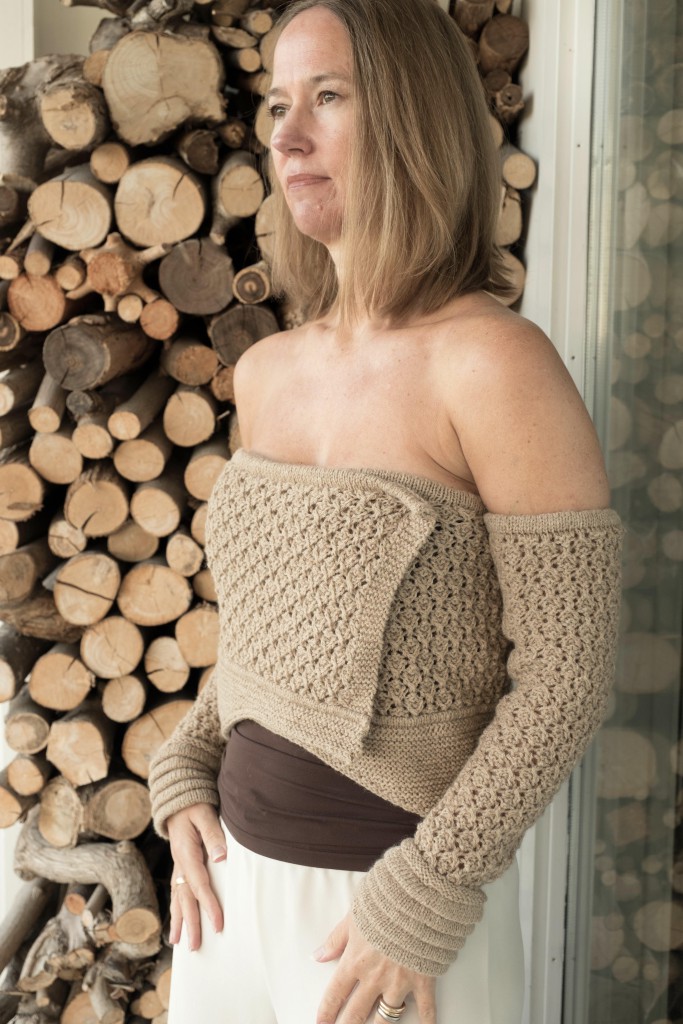 Both the shawl and the loose sleeves come in 3 different sizes: XS/S (M/L, XL/2XL). I have graded the width and length of the shawl but kept one length on the loose sleeves which easily can be adjusted. The set is knitted using a 4 mm/US 6 needle with a gauge of 20 stitches and 28 rows in stocking stitch with 1 strand of each yarn. The yarn was kindly sponsored by both Hillesvåg Ullvarefabrikk and Du Store Alpakka.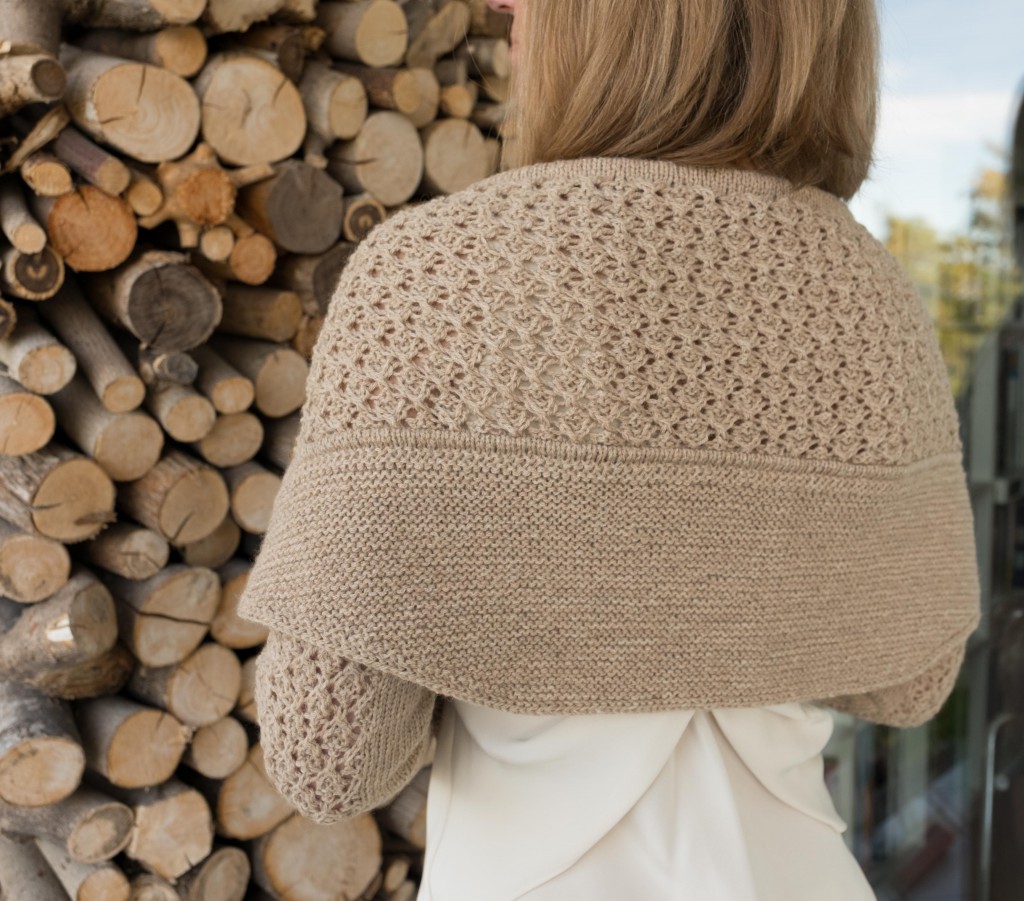 The loose sleeves have elastic inserted into the top hem to keep them in place. They are knitted in the round, unlike the shawl, with 2 circular needles held parallel to make the hem and tucks. The collar on the shawl is shaped by short rows, and ends in an i-cord bind off. One tuck divides the patterns before the collar on the shawl and a second one is worked on the wrong side to emphasize the reversible shawl. Wear the shawl which way you like best or wear them all, as I do. The set looked ravishing on top of Judith Bech's Swan Lake wedding dress. Hair and make up artist Sissel Fylling pulled the shawl collar up so it stood and regally supported Alexandria's neck. Soon I will reveal the professional photos so different from these of me taken by my husband in a rush before the photoshoot.