I am busy preparing for my next photoshoot on Wednesday, which I look forward to despite the fact that I am still knitting on three of the nine new designs to be photographed. Today you can see more proof of why I choose to hire a professional model. Here is one of the new designs that is ready. Githa: A central wavy lace panel adorns this a-lined tunic tank with garter stitch bands. The lace pattern creates fans with boxes of garter stitch in between creating texture to the uneven chainette yarn made of a mixture of cotton, linen and viscose, Rowan Panama. The yarn makes the tunic tank easy to wear during the summer or for a party. A generous shaped cowl covers your shoulders and dress up the tunic tank to make a perfect set called Githa, from Anglo-Saxon; to give or a gift. The Norwegian pattern will be published in Familien Strikk at the end of August.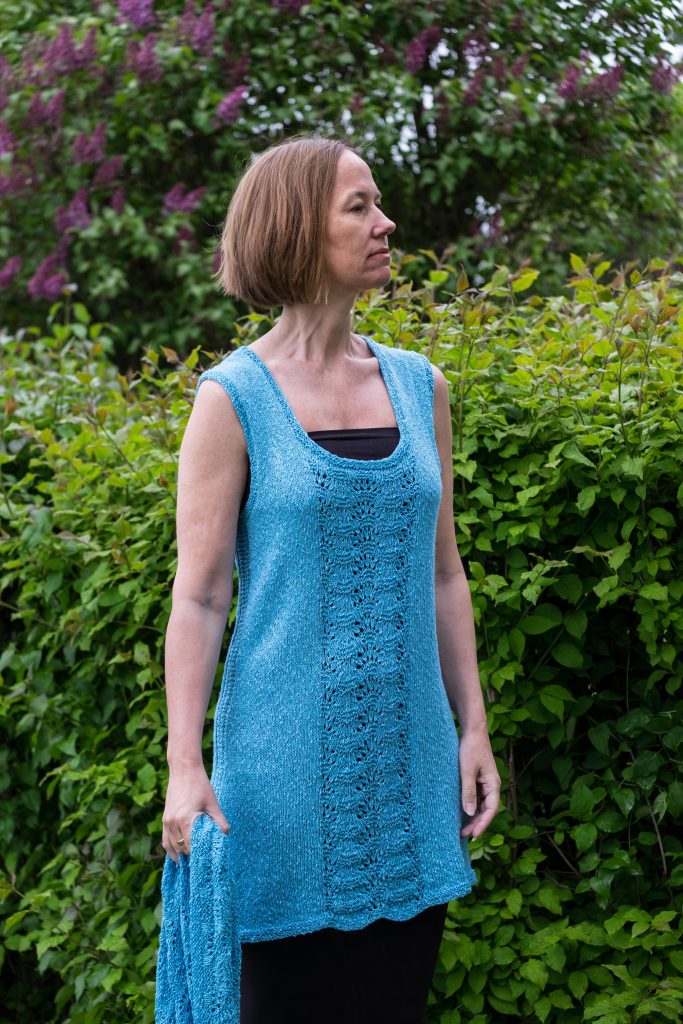 The tunic started its life as a top, and was rejected as a design submission twice. Firstly, because the whole collection collapsed. Secondly, because it did not fit into the magazine. The proposal was given new life with a longer body, and a scoop neck with an additional shaped cowl. The tunic pattern has been graded from size XS to 2XL, while the cowl comes in XS/S (M/L, XL/2XL).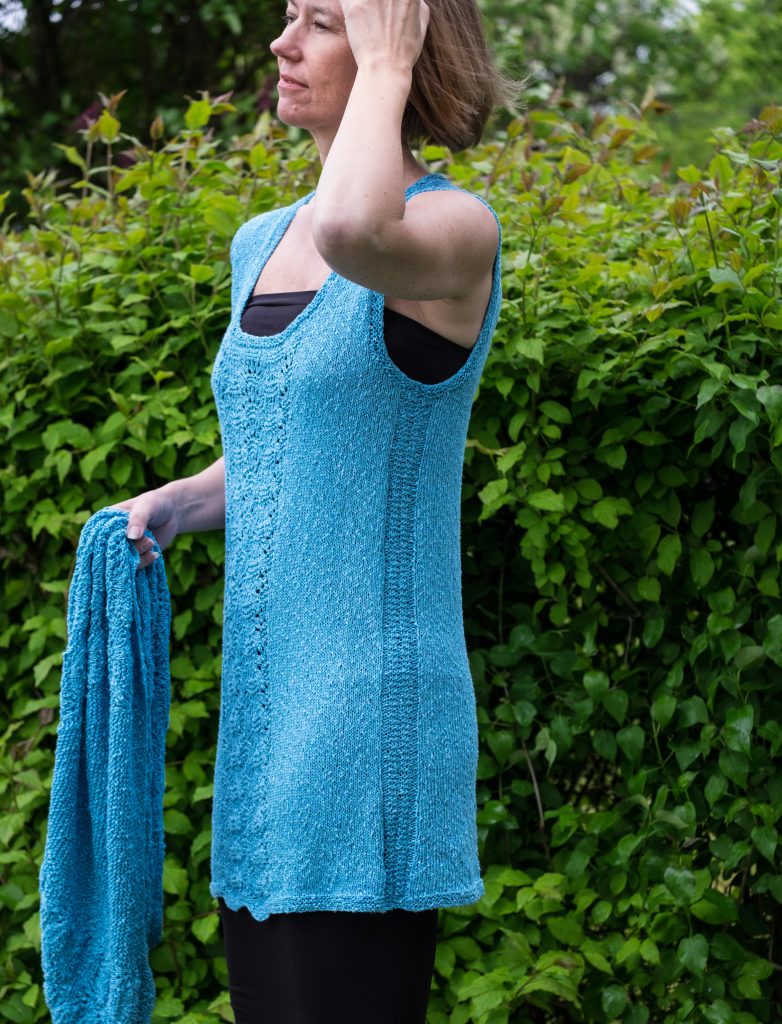 The lovely slubby yarn has unfortunately been discontinued, but is still available to buy. It had already been knitted by the speedy sample knitter Grete Jenssen, aka ma9 on Ravelry, before I found out. A number of alternative yarns has been listed in the pattern. Rowan Panama is listed as a fingering/4-ply yarn with a gauge of 27 stitches and 36 rows using a 3.25 mm/US 3. Neither Grete nor I managed to knit it at that gauge. I tried with a 3 mm/US 2.5 and ended up with 25 sts and 36 rows. It did however look too tight for the yarn, and I opted for the suggested needle size 3.25 mm/US 3 and a gauge of 24 sts and 32 rows instead. The yarn has been generously sponsored by Rowan Yarns' Scandinavian Agent, Permin.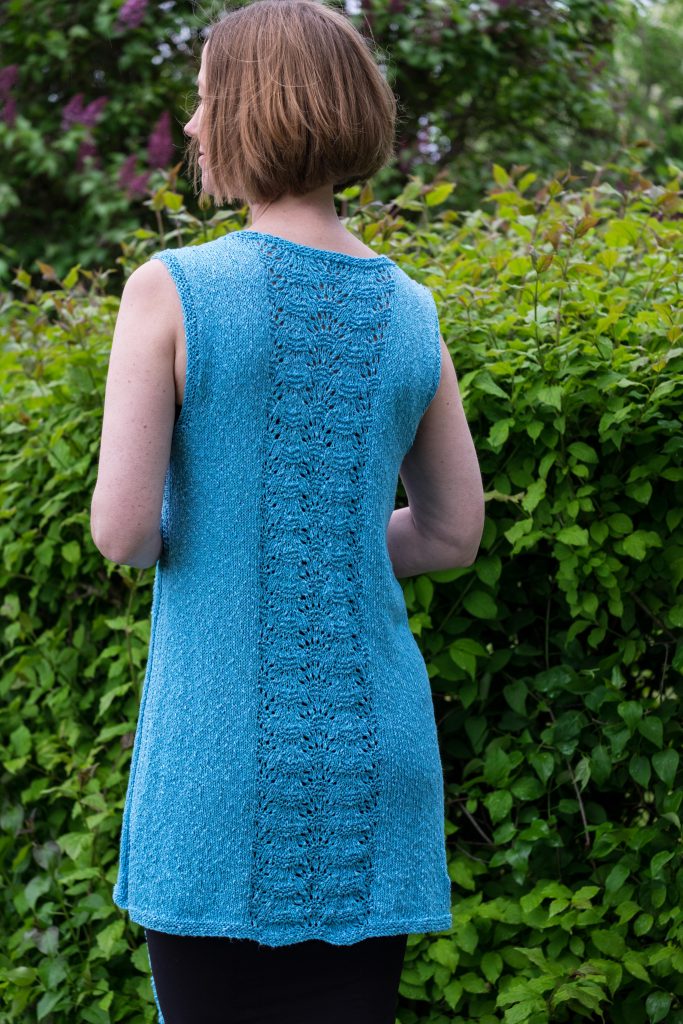 I am wearing size S and was trying to keep warm in the cold wind and drizzle. My husband was given the order of being quick to photograph me so I could put on more clothes. My favorite of these photos are definitely the back view. If the stitch pattern seem familiar to you, I can reveal that it is the same one I used for the Adoe jacket. I cannot wait to see how this will look on my stunning model Alexandria Eissinger. You wait and see.