Du Store Alpakka Baby Silk yarn is a divine mixture of alpaca and silk I wanted to test. I fell for this strong olive green colour and decided to make another a-line sweater with a split cable at the bottom of the body and sleeves. The yarn gives the pullover a lovely sheen. It is beautifully knitted by Grete Jenssen, aka ma9 on Ravelry, using 3.5 mm/US 4 needles and a gauge of 24 stitches and 32 rows. The yarn is made of 80% baby alpaca and 20% mulberry silk and comes in 50 grams ball with 133 meters/145 yards. The sample is knitted in Green 307, and the yarn has been kindly sponsored by House of Yarn. The Norwegian pattern will be published in Familien Kreativ in March, while the English pattern will be test knitted in my Ravelry group in June next year.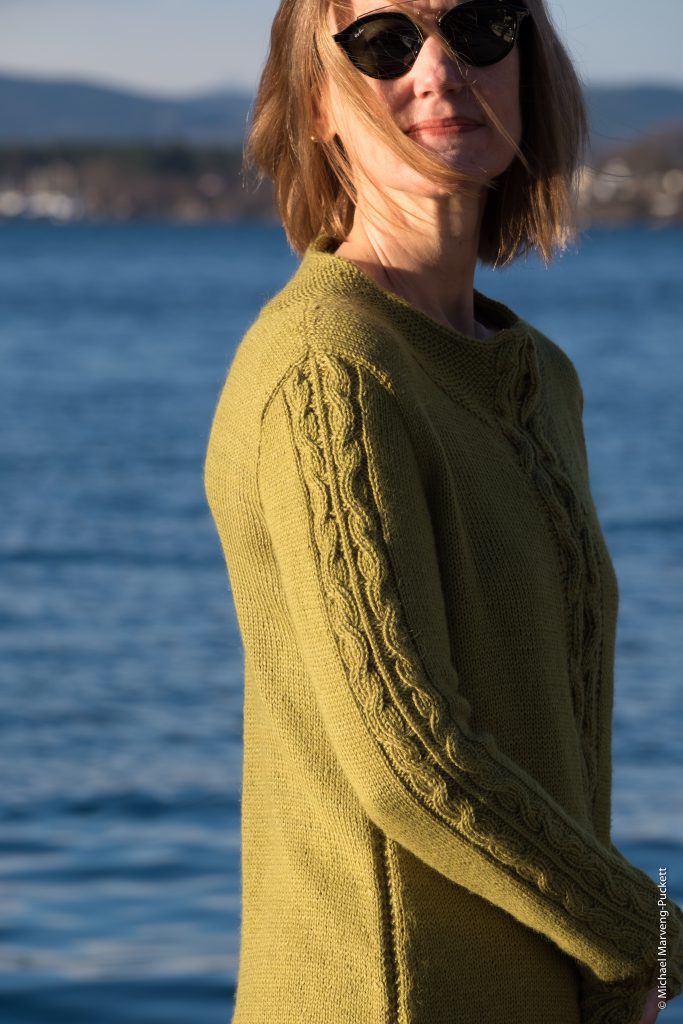 Here is my introduction to the pattern: Named after the Norse godess with gorgeous hair tress remiscent of this cable. This a-line sweater has a cable vent on both the body and the sleeves. A high round collar finishes off the pullover. Why not add an extra cowl to feel extra cosy in. Hanasa is knitted in a divine silk and alpaca mixture for that lovely feel and sheen. You may have noticed that the cable on the sleeve is a smaller version of the one on the body and does not have the bordering garter stitches on each side.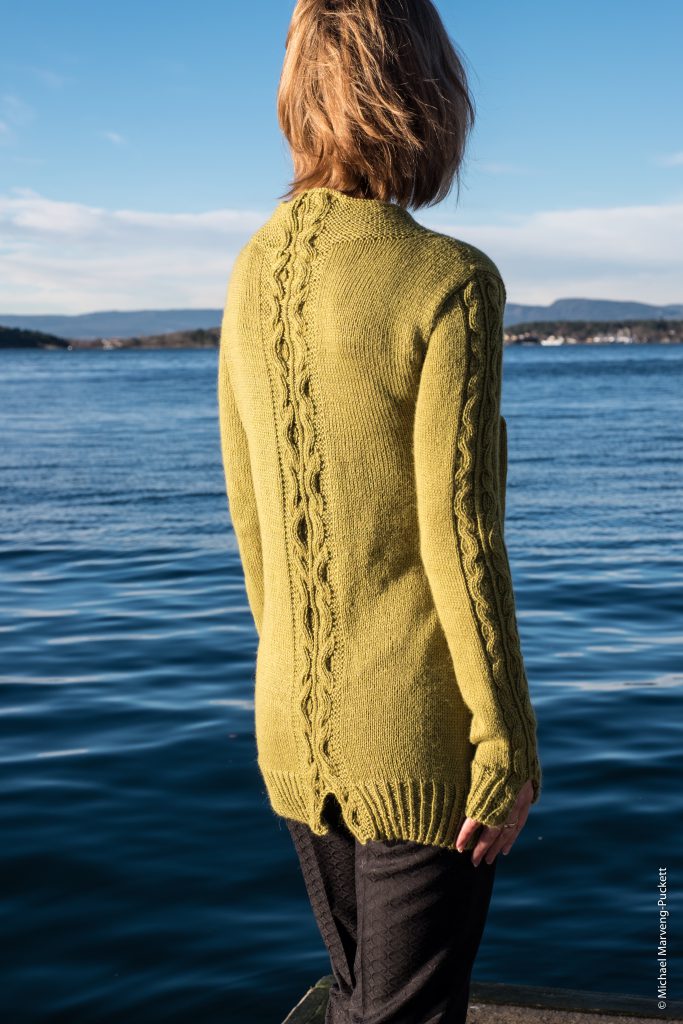 As usual I have chosen to knit it in part and sew it together for a better fit. The vent at the bottom is made by making each part and each sleeve in two parts before they are joined together. Part two is made first, in order for part one to be worked first when they are joined together. The collar became more generous than I initially had planned so I had to make a cowl to go with it with four of the central body cable. It was finished just in time for the photo shoot so it has only been photographed indoors so far and the colour is so off it does not even look green. You will just have to wait and see the stunning photos of model Silje Andresen/Team Models wearing instead. The cowl I only made in one size but you can easily adjust it if you want to. The sweater is graded in sizes XS to 2XL, with a bust circumference of 84 to 126 cm/33 to 49.5″ and a hip circumference of 98 to 140 cm/38.5 to 55″. I am wearing size S.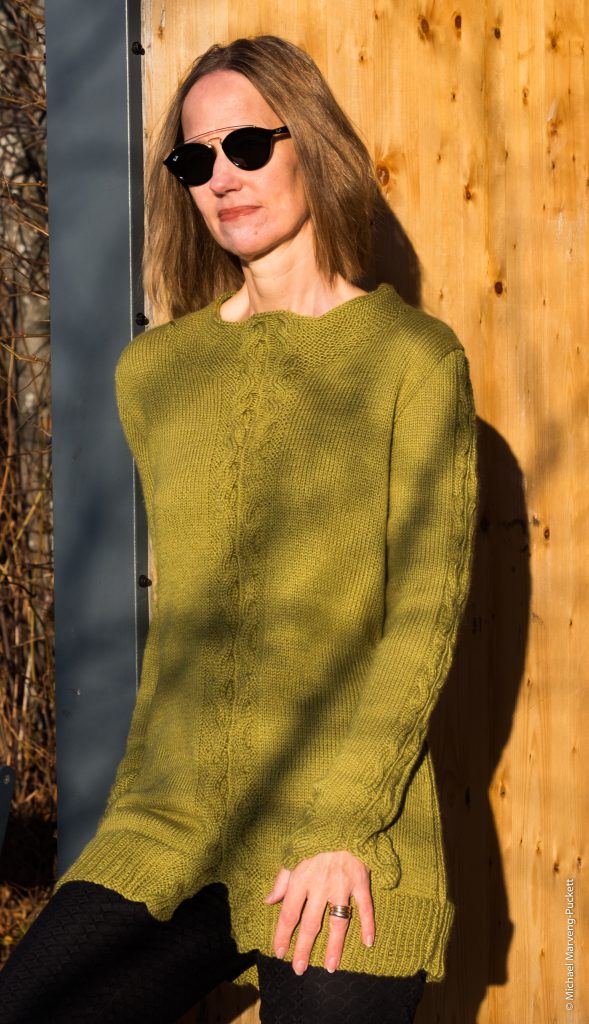 My husband photographed me wearing it in late November at Ormøya by the fjord. It was his suggestions that we take som arty shoots in this boxed in bench. Above you see the result. Unfortunately the shadows of the tree covered the whole bench on both sides, so I could not escape.