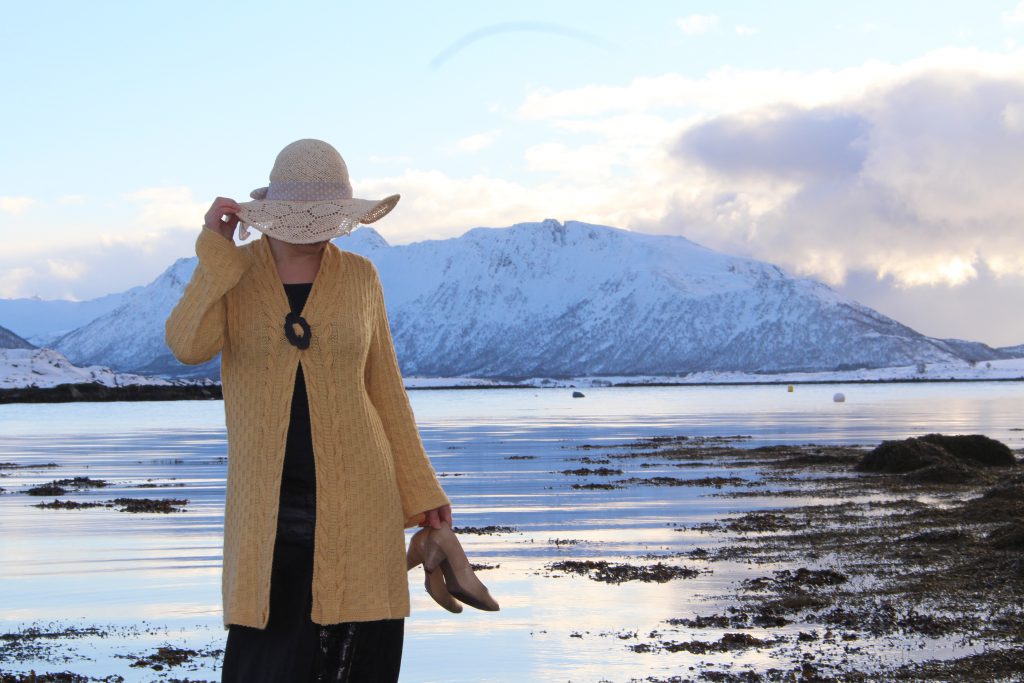 I just had to share these amazing photos showing Katja's Check mate based on my  Check Cable Cardigan pattern. Yes, Katja is Norwegian and lives north of the Lofoten islands in Northern Norway. She braved the icy waters to take these photos. The cold hit her later, as you can imagine… Katja knitted size XS/S with some adjustments and choose garter stitch bands instead of double hems. It is knitted in Ice Yarns Viscose Merino, now discontinued, using a 3 mm/US 2.5 instead of the given 4 mm/US 6 to achieve the stated gauge of 22 stitches and 30 rows. The cardigan has grown while Katja has been wearing it, due to the 50% viscose content. But the long length looks stunning and Katja loves it!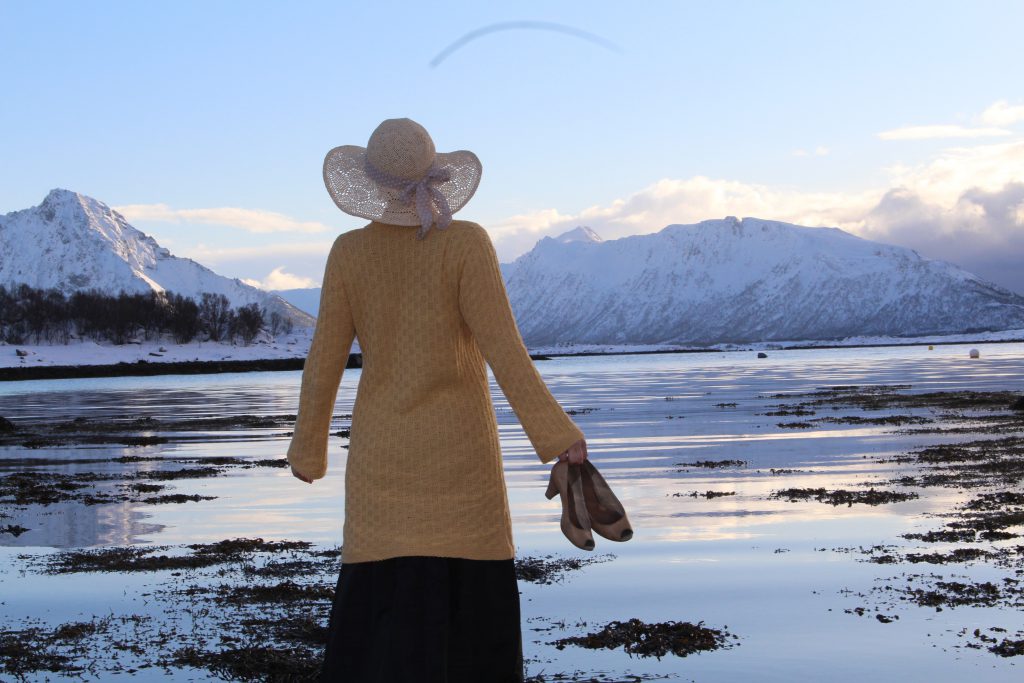 Here is the back view with the same stunning nature in the background. Thank you so much Katja! I am so thrilled that Katja discovered my patterns this January and quickly signed on for the test knit of my Andor poncho. Yes, those photos are equally stunning and will appear here later. Katja is a meticulous test knitter and a very skilled knitter who knows exactly what adjustments she wants to make! I am so grateful that she has chosen to knit more of my designs! You will find more of Katja's photos on Ravelry where she is known as ekatja.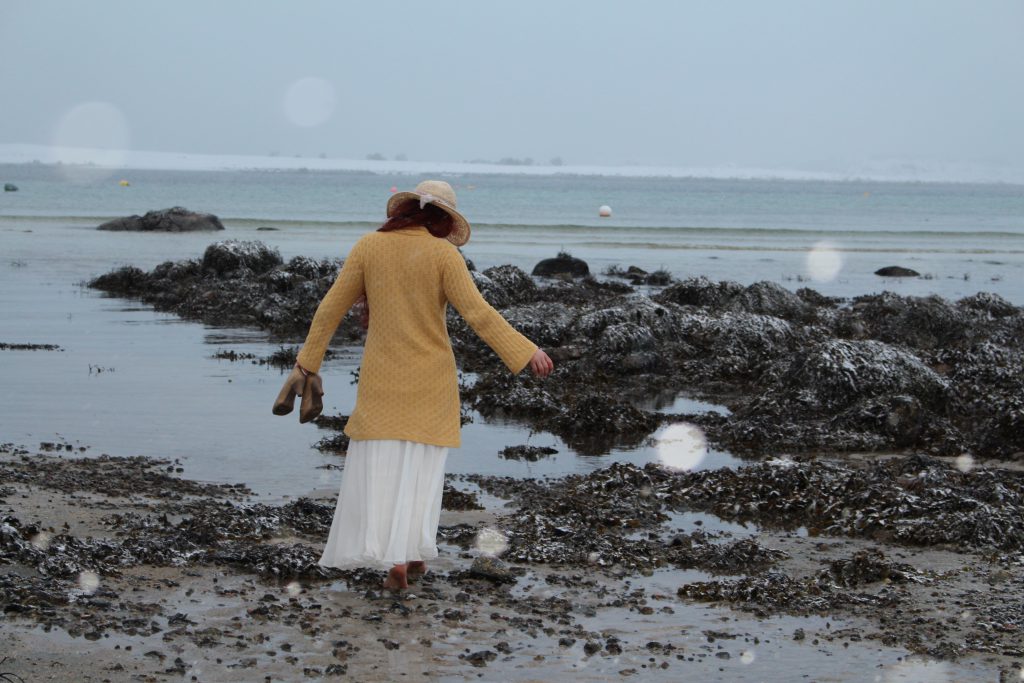 The Check Cable Cardigan pattern is available in sizes XS/S (M, L, XL/2XL) in both English and in Norwegian on Ravelry and Loveknitting. It was first published in Norwegian in the magazine Familien in December 2012, but was revised and tech edited last autumn. New photos were also taken by my favourite team including photographer Eivind Røhne, since they needed to be updated. But we did not have Katja's wonderful nature in the background.