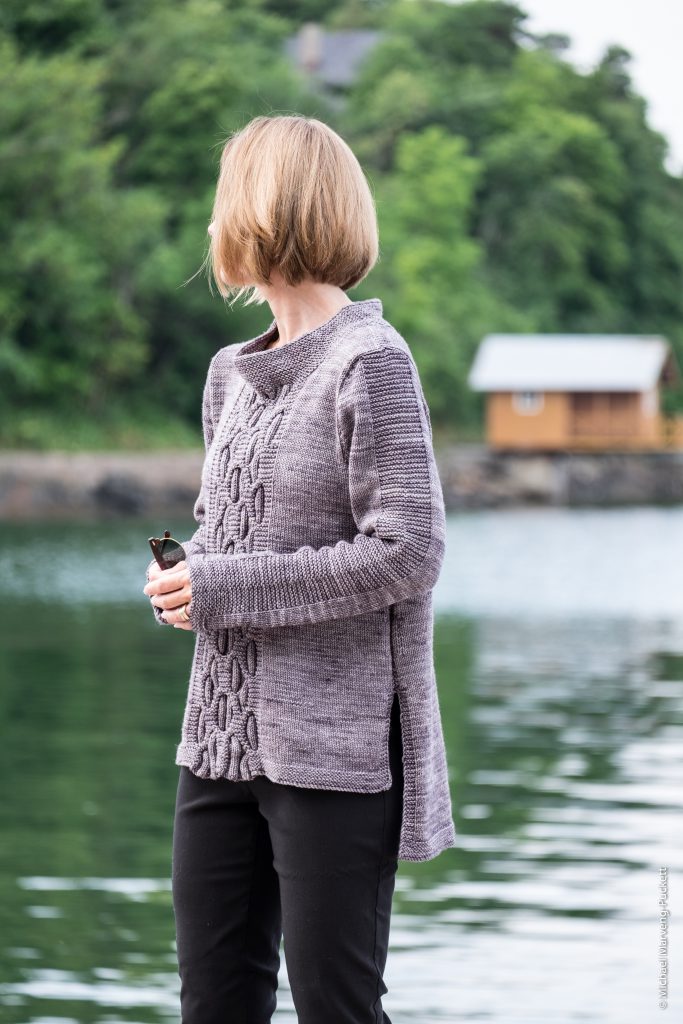 The time has come to show you the photos – well, a selection of the best ones, really – that my husband took of me wearing the Bowery Tunic just before I sent it off to Interweave in July. The pattern was released in the latest issue of  knit.wear Spring/Summer 2017, which is available both in a digital and a print edition. We photographed the tunic close to the beach at Ormøya, in walking distance to our old house at Bekkelaget in Oslo. It was not a sweltering July day, so I had no problems wearing boots and the tunic knitted in hand-dyed merino wool – madelinetosh, Tosh DK to be specific. The yarn comes in 100 gram skeins with 205 meters/225 yards and knits with a gauge of 20 stitches and 30 rows in stocking stitch to 10 cm/4″ square using a 4 mm/US 6 needle. The shade chosen by editor Meghan Babin is a stunning medium grey called Tern.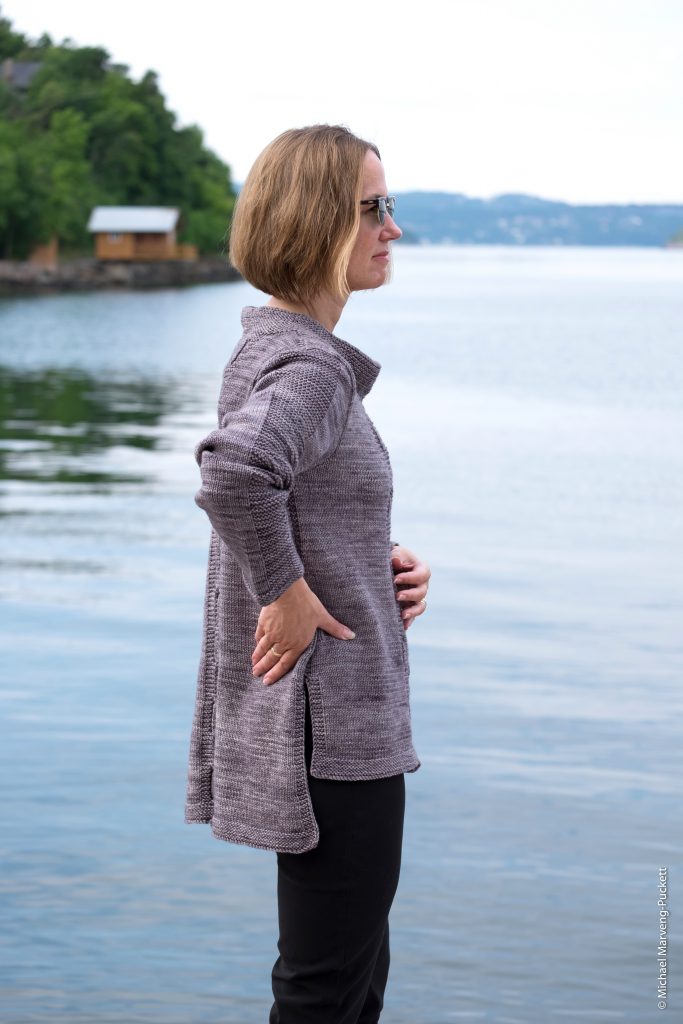 I wanted to make sure that the different length on the back and the front plus vent was easy to see: A cable panel with electronic vibes, not unlike Jean Michel Jarre renown music – hence the Jarre working title – is the focus point for this a-line pullover with a longer back ending in a vent in the sides. The collar, just like the bottom edge, is in garter stitch and crowns the garment ending in an i-cord bind off.
I am wearing the sample, made in the third size with a bust circumference of 105.5 cm/41.5″, with 15.5 cm/6″ of positive ease. The tunic is graded into 6 sizes with a bust circumference from 85 to 136 cm/33.5 to 53.5″. The back is one cable pattern repeat longer than the front, 11 cm/4.25″. Here is a presentation of the Leather & Lace  Story in the knit.wear Spring/Summer 2017 issue.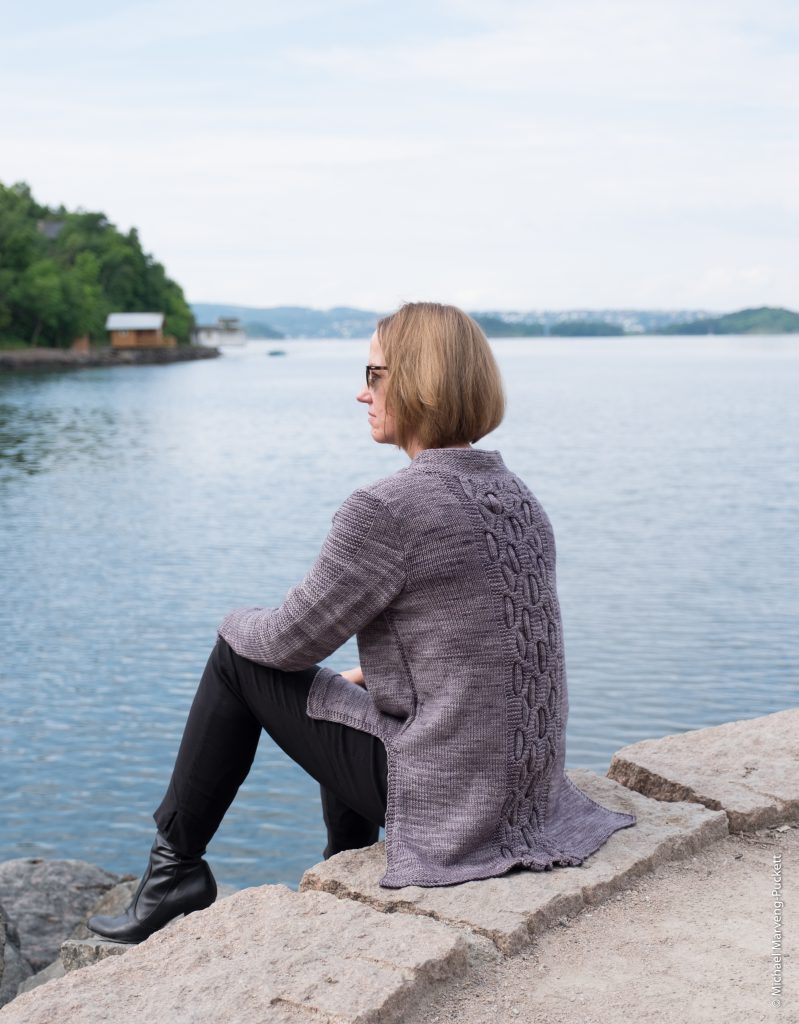 We also wanted to have a go at photographing it sitting down so here is one of those photos. I did look for a high stone that could work, but could not find any in the correct position nor size.
Last but not least, here is a detail of the back and the sleeve. The sleeve has a center garter stitch panel since the cable was too dominant to add to the sleeve. I also wanted more texture than what plain stocking stitch can provide, but this can easily be omitted if you prefer to work it plain. Now that we have moved to Ørje, we are on the look out for a new place to photograph, but is bound to be close to Rødenessjøen.