I was so happy to be asked to hold a presentation at my local library in Ørje; Marker bibliotek. To make sure that at least one person would be there, I asked our neighbour Reidun to come along. She obliged and was not alone in the audience, despite the fact that there was a seminar on Mental Health held by an acknowledged professor at the same time upstairs in the town hall in Ørje. Michael was my Technical Manager and made sure that the large screen television was connected to my laptop.  I had brought a large number of garments, swatches, magazines, large pictures (last used at the Strikke 2017 Exhibition at Hadeland Glassverk) and promotional materials. So we arrived early to set it all up.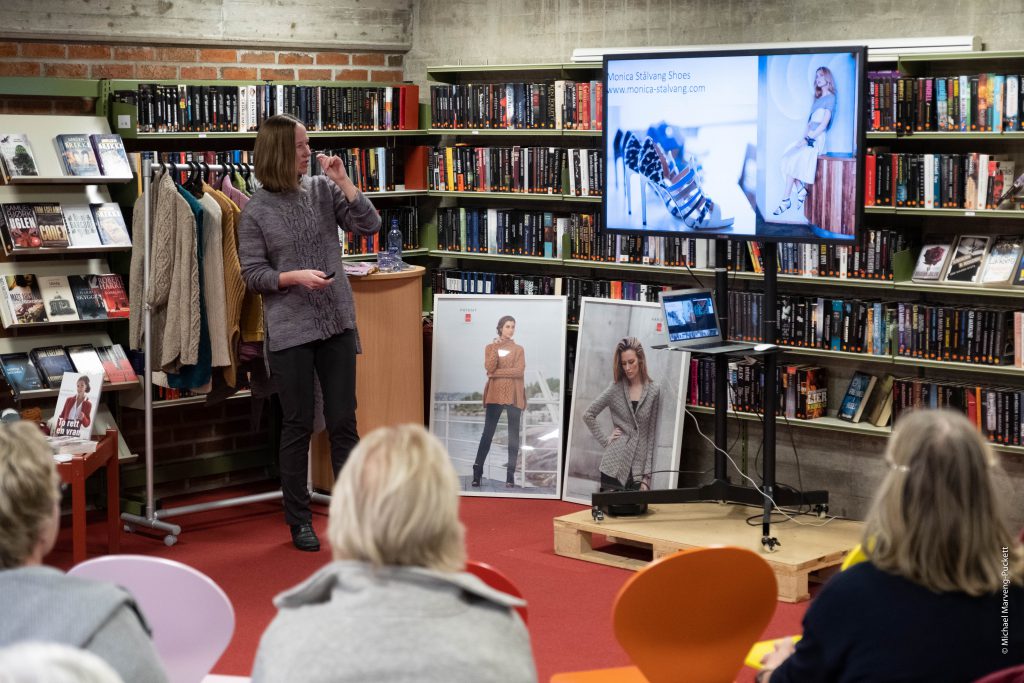 I wore my Bowery Tunic, made for knit.wear Spring/Summer 2017, knitted in Madeline Tosh DK. Above you see me, in the crime corner, talking about the collaboration I have with the Norwegian shoe designer Monica Stålvang.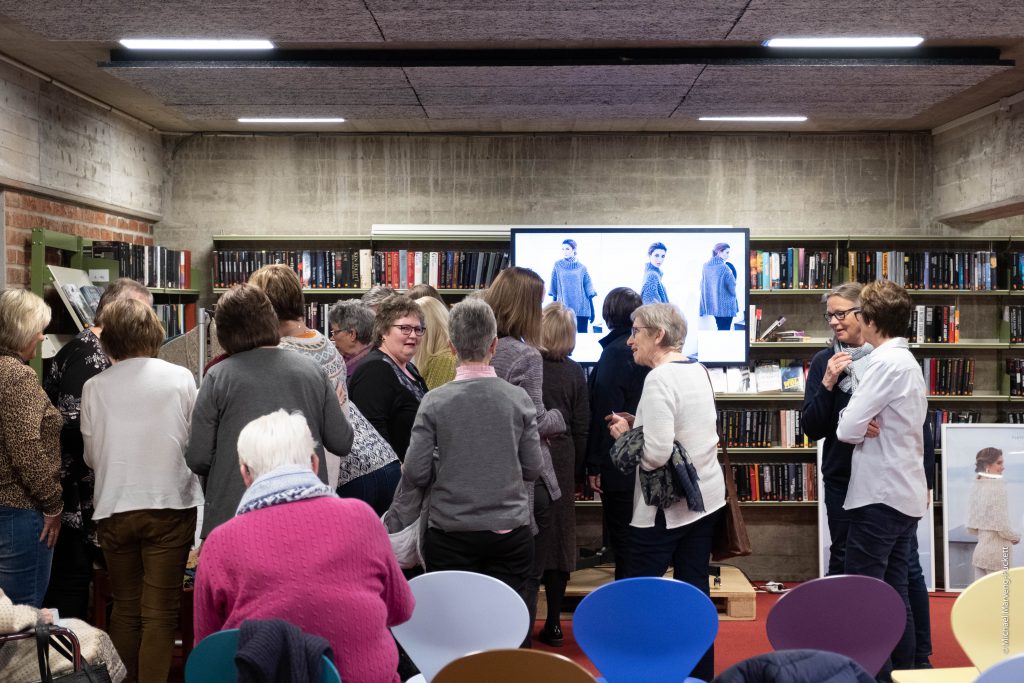 After my presentation, the short version which takes about an hour, I encouraged them all to come up and take a closer look at the garments, swatches and magazines. The library also provided cake and coffee for us all! I met women I knew from my local gym, the knitting café which takes place in the library, as well as the former owner of our house. I answered questions on yarn qualities, which magazines I design for, where I am going next and other jobs I do. All in all, I had a lovely evening. Thank you to Marker bibliotek and to everyone who came!