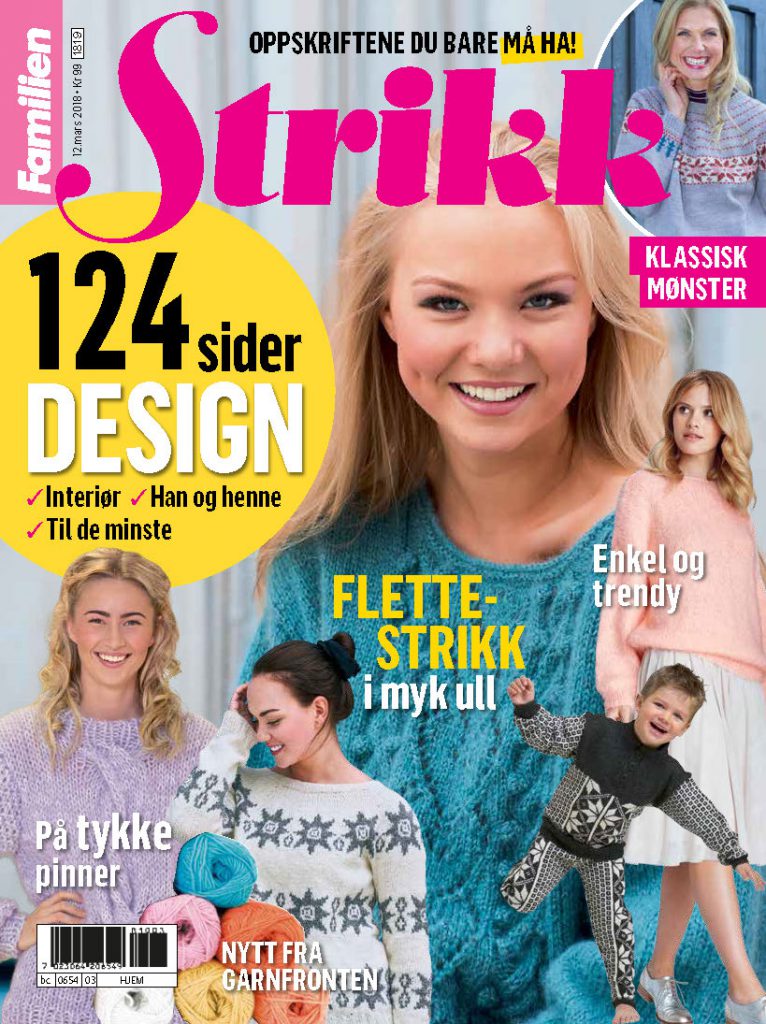 I am delighted to have two designs in the latest special magazine called Familien Strikk, a Norwegian magazine. The magazine has an incredible 124 designs for women, men, children, babies and the house. Both my designs have been published earlier, Brewster Cardigan in the webzine Wool Studio 2016, by the editors of knit.wear and Bowery Tunic in knit.wear Spring/Summer 2017 issue.
Here is my first page, introducing the Brewster Cardigan with photos taken by Eivind Røhne of the gorgeous model Emma Ross with hair & makeup by Sissel Fylling and jewellery by Kaja Gjedebo Design. Brewster Cardigan is knitted in the soft Valley Yarns, Northfield using a 4 mm/US 6 needle and is available in sizes XS to 2XL. The English pattern is available in the Wool Studio 2016 webzine but also as a single download from my Ravelry store.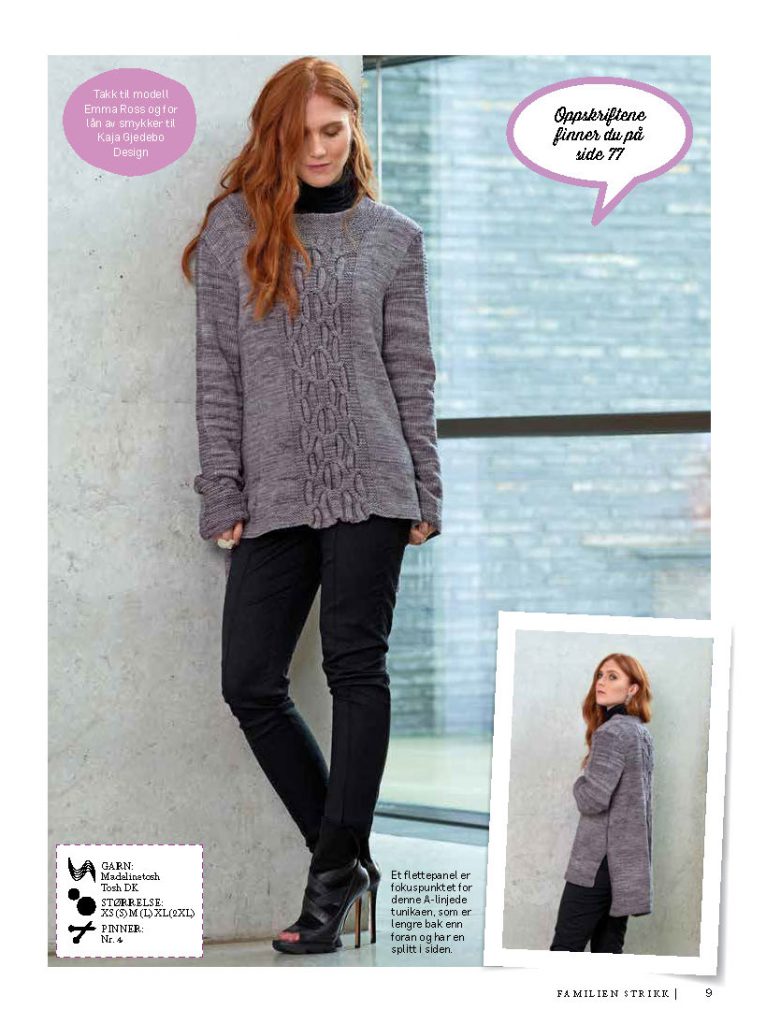 Here is the second page with the Bowery Tunic. Both garments where photographed at Bøler Church in Oslo. The Bowery Tunic is knitted in the divine hand dyed Madeline Tosh DK using 4 mm/US 6 needles and available in sizes XS to 2XL. The English pattern is available in the knit.wear Spring/Summer 2017 issue and will be available in my Ravelry store soon. The Familien Strikk magazine is available at selected news agents and super markets. If you are in Norway you can also order it by SMS just write "Strikk18" in addition to your name & address to 2205 or buy a digital version for iPad, see www.klikk.no. If you live abroad you can order the Norwegian special magazine by e-mailing kari.bachke@egmont.com and then transfer payment into their bank account.
SaveSave
SaveSave
SaveSave
SaveSave
SaveSave
SaveSave
SaveSave