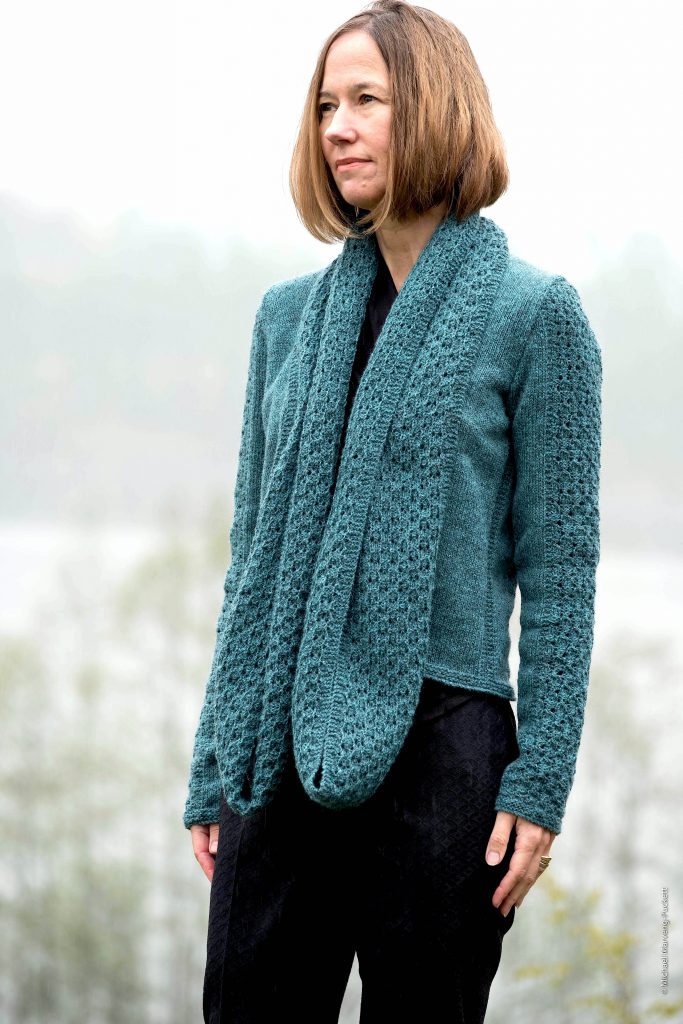 The final of the 4 designs for Hillesvåg Ullvarefabrikk is a cardigan with a loop collar, after a suggestion from Anette Toft that fulfilled my aim of making different garment types. The Norwegian yarn kits will be launched at Oslo Design Fair at Lillestrøm 30. August to 2. September. For this I choose a simple lace pattern on the back, sleeves and loop. The lovely Sølje pelt wool yarn makes you able to drape the collar even further and make it into a thick shawl like collar too. The cardigan was beautifully knitted by Airin Hansen, aka Teodor on Ravelry, using a 3 mm/US 2.5 needle and a gauge 24 stitches and 32 rows.
Suli is Eskimo for more, ideal for this cardigan with a loop collar that you can drape as you please, adorned with a lace pattern on center back, sleeve and collar. The loop collar can be worn loose, folded once behind the neck or twice in front or three times around the neck in a ballerina style. A fake garter stitch seam adds a bit of structure to this cardigan knitted in the beautiful Sølje pelt wool yarn.
Sølje comes in 30 beautiful colours, all with the natural blackness from the Norwegian Pelssau/Pelt Sheep wool. 3 of those are turquoise, and this time I choose the light turquoise shade. It is a difficult colour to capture, and so is the luster with its mohair like surface. In these photos all taken by my husband in our garden on a very wet day in late May you only see a few of the options on how to wear the collar. Below you can see the full length of the collar.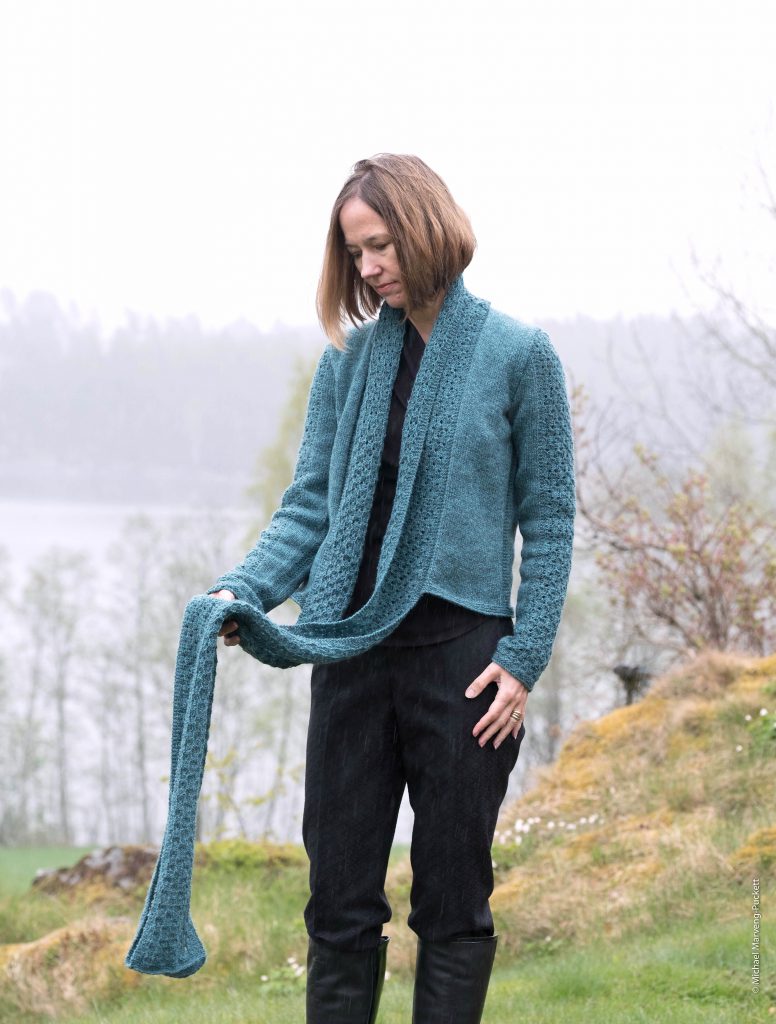 The body is knitted in one piece to the armholes, then divided into 3 parts. The loop collar is knitted separately in two pieces, bound off on 3 needles and sewed on from the back neck, while the cast on edges are joined by mattress stitches. The sleeves are knitted in the round and set-in. The armhole is slightly larger on the fronts than the back in sizes L (XL and 2XL). If you choose to adjust the body length, remember to adjust the length of each part of the loop with the same removed/added length.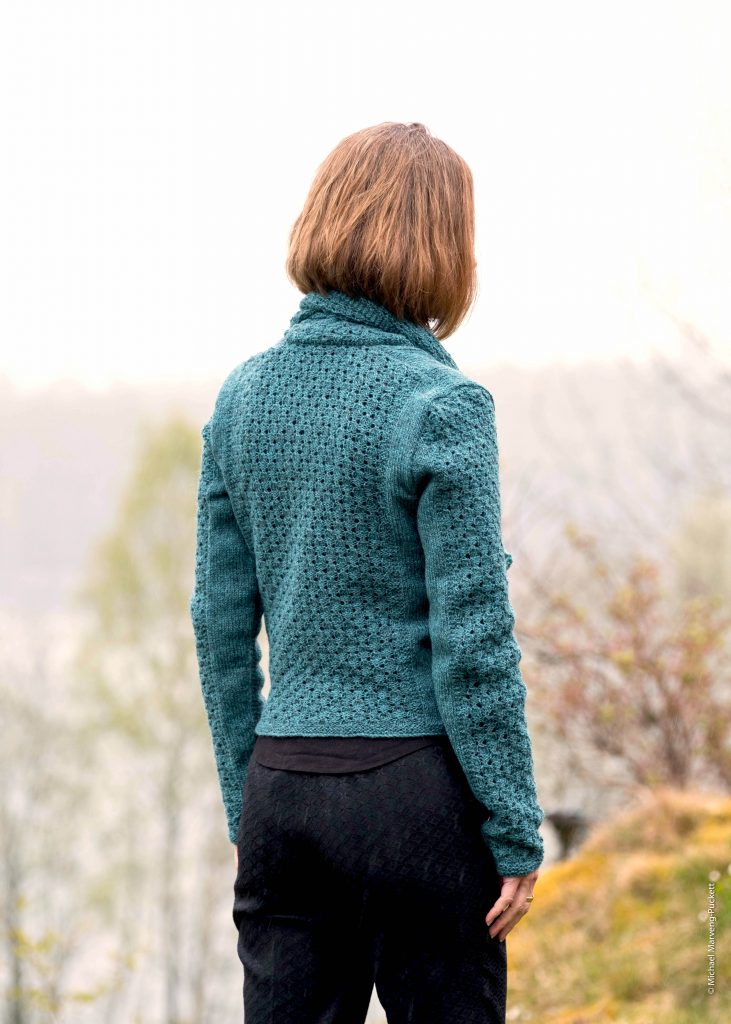 The Norwegian pattern will only be available in the yarn kits to be launched in early September. While the English pattern will be test knitted in my Ravelry group, it is scheduled to start in beginning of January and will be released approximately 6 weeks later. Do join us. In the meantime you can look forward to seeing this worn by gorgeous model Alexandria Eissinger as well as my two designs made for The Fibre Company. Stay tuned, enjoy the summer and keep knitting!