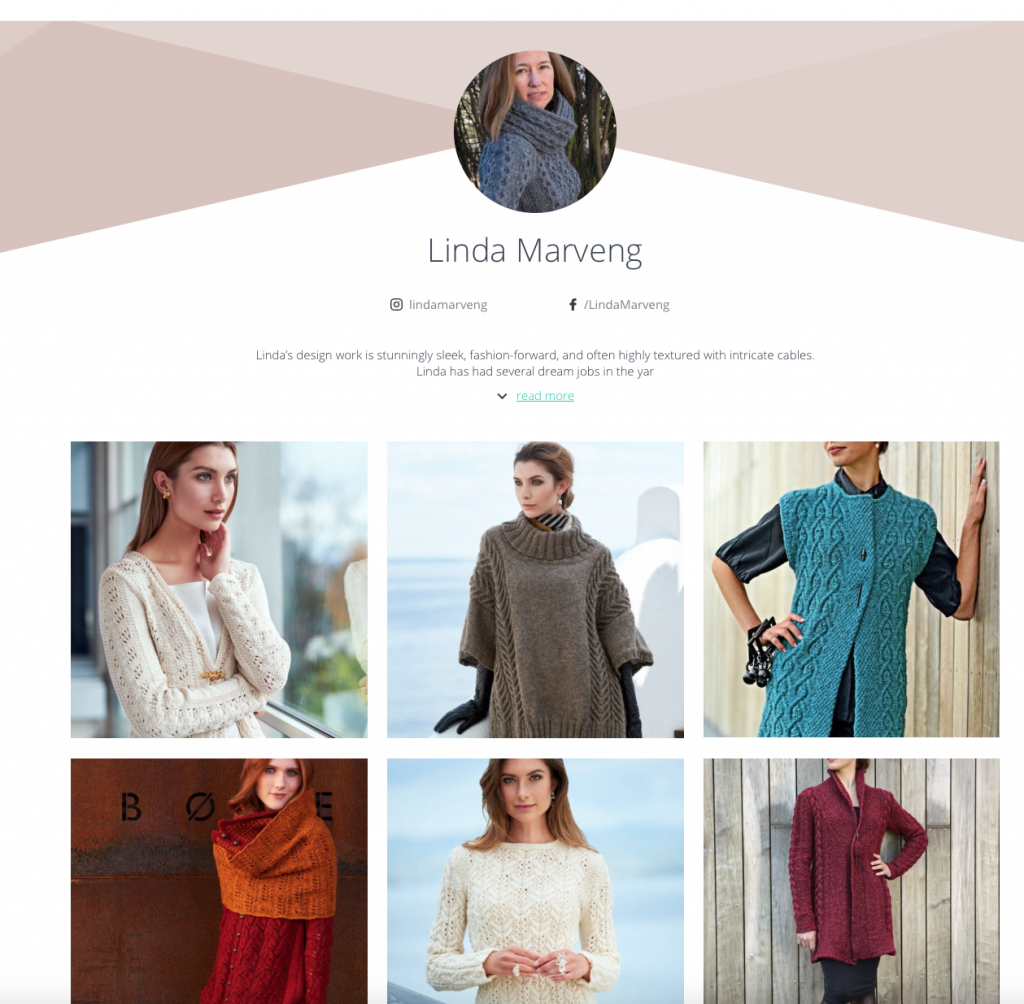 Several months back, I was approached by Making Things App on Instagram and asked if I wanted to be a designer on a new app, where knitters will pay a monthly subscription fee to be able to access my patterns digitally. I was impressed by the list of acknowledged designers that had already signed up, in addition to Vogue Knitting. Founder Meghan Elizabeth sent me more information by e-mail. We also set up time for a video interview, where I could ask any questions I might have. The app has been through beta testing with 500 knitters and their response was overwhelmingly positive. Each suggestion they had, was implemented, just as I could always ask them any questions I might have.
In short Making Things App is like Netflix for knitters and it has been given the nickname Knitflix, where you pay a monthly fee, USD 11.99 and have access to about 1500 patterns – currently – from 130 designers, digitally. It is a cloud based platform. As a knitter, you have access to digital tools such as counters, row highlighters, chart grids, editable notes and live pattern support. You can not download any patterns, but need to work each pattern on a tablet computer or mobile phone. You will be able to access your pattern and notes offline too when the when the native app is finished. So far Making Things is a web app, that only works online. A number of features as still in the works like group chats for Knit-A-longs, workshops and more.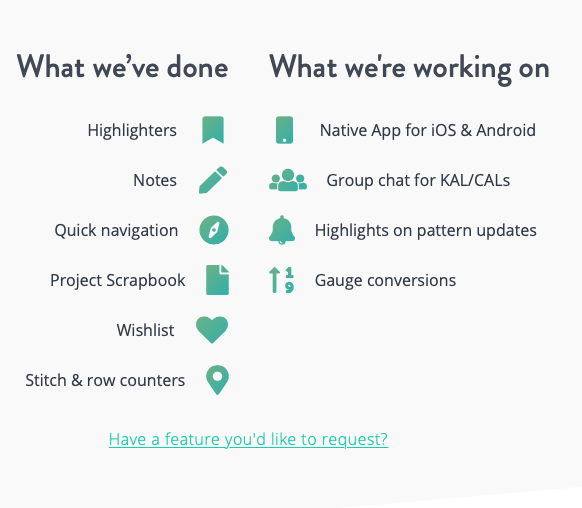 As a designer, I will receive a fee for each knitter who subscribe through my page and each time one of my patterns are in use. Hence I will have a chance to increase my income, and if I could spend even more of my time designing, that would be wonderful. Making Things also plans to make an analytic dashboard for designers where I will be able to see which of my patterns that are in use, hence provide useful statistics for me. In addition, they are working on providing technical editing and photoshoot aid to designers. They have made a number of videos already, available on Instagram, from their visits to designers and behind the scenes at photoshoots.
I believe this is a good offer for knitters who work from their tablet and work more than one pattern a month. The Making Things App will appeal to the younger knitters, who are more techno-savvy, I think. I am certain that Making Things App will not take over Ravelry's role, since Ravelry is so much more, but I believe that they both can co-exist in our knitting world. I will continue to sell my patterns on Ravelry and on other platforms like: Loveknitting, Annie's Publishing, Deep South Fibers, Create2thrive, in addition to Making Things app. I am grateful to everyone who follow me and to everyone who buys my patterns, regardless of which platform you prefer to use.
For more information, read the review by designer Olive Knits, and watch the interview of Meghan Elizabeth on the Truly Myrtle podcast, it begins 26.48 minutes in.
Follow Making Things on Instagram for their latest news. You can sign up on Making Things app here.