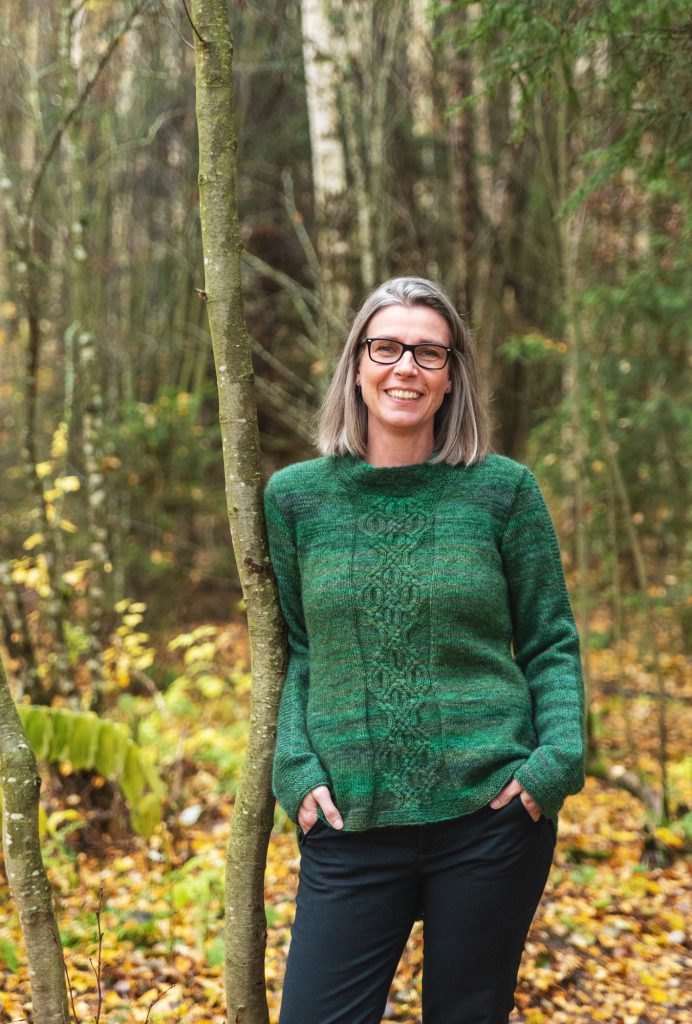 Co-editor of Bladet garn Solveig Jensen Engevold asked me at the Oslo Strikkefestival in September if I wanted to contribute with a design to their last ever issue. How could I refuse, especially since I had said a couple of years back that I would? I had also just spotted several gorgeous hand dyed shades by Værbitt, aka Laila Henriksen, on Sølje, pelt wool from Hillesvåg Ullvarefabrikk. Solveig said yes to this colour, Laila offered to hand dye on sponsored yarn from Hillesvåg for the magazine. So it was my turn to make design something special with the yarn and I thought I could easily do it in time for the deadline by mid-October. Solveig did grant me an extra week and I did make Ravna on time, despite knitting the bottom of the back several times. The brilliant photos are taken by Solveig and the one above fills the first page you see when you open the magazine next to the leader by Solveig and co-editor Unni Cathrine Eiken. It is after all a celebratory issue!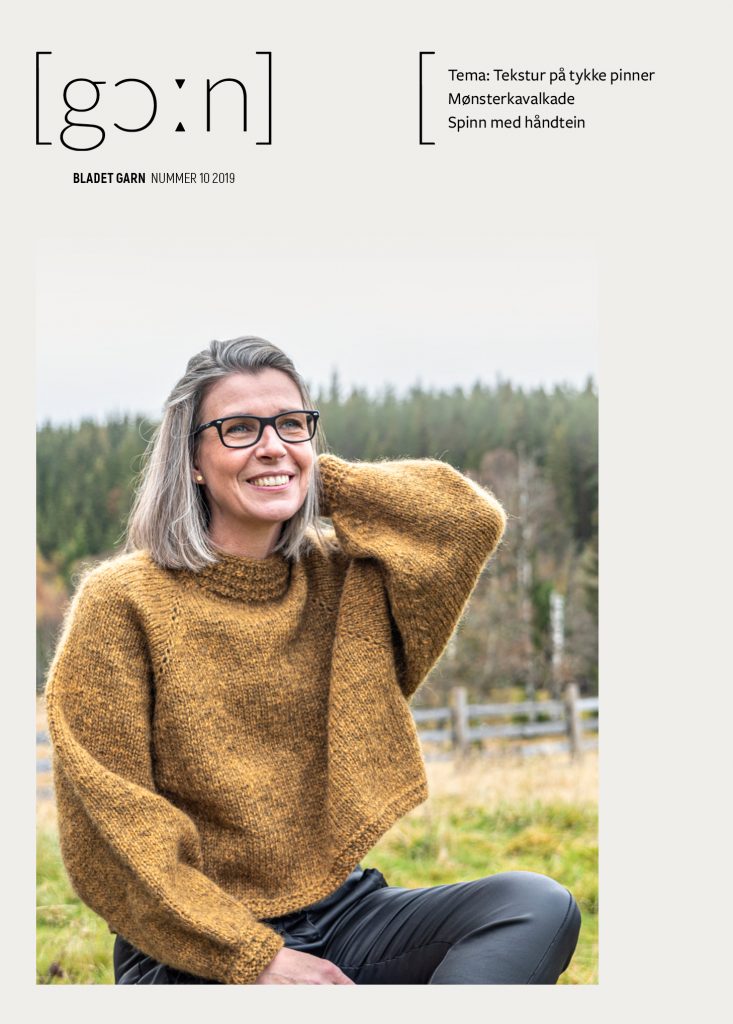 The four year old magazine goes out with a bang and presents seven new designs, as well as a pattern cavalcade; eleven designs printed in previous issues. On the cover is "Øst Genser" by Marte Nilssen knitted in a thicker version of the pelt wool called Blåne from Hillesvåg Ullvarefabrikk. I wish to thank the editors for the inspiration and good luck on their future paths!
Ravna is an historic name from northern Norway, her charisma is given to this a-line pullover with a longer flowing shirt tail back. A cable medallion adorns the spine which is crowned by a high garter stitch collar. All the sides are marked by a strong garter stitch edge presence. Ravna is knitted in a divine hand dyed shade from Værbitt called Little Parsley, based on a childrens' rhyme, on Sølje, pelt wool from Hillesvåg Ullvarefabrikk.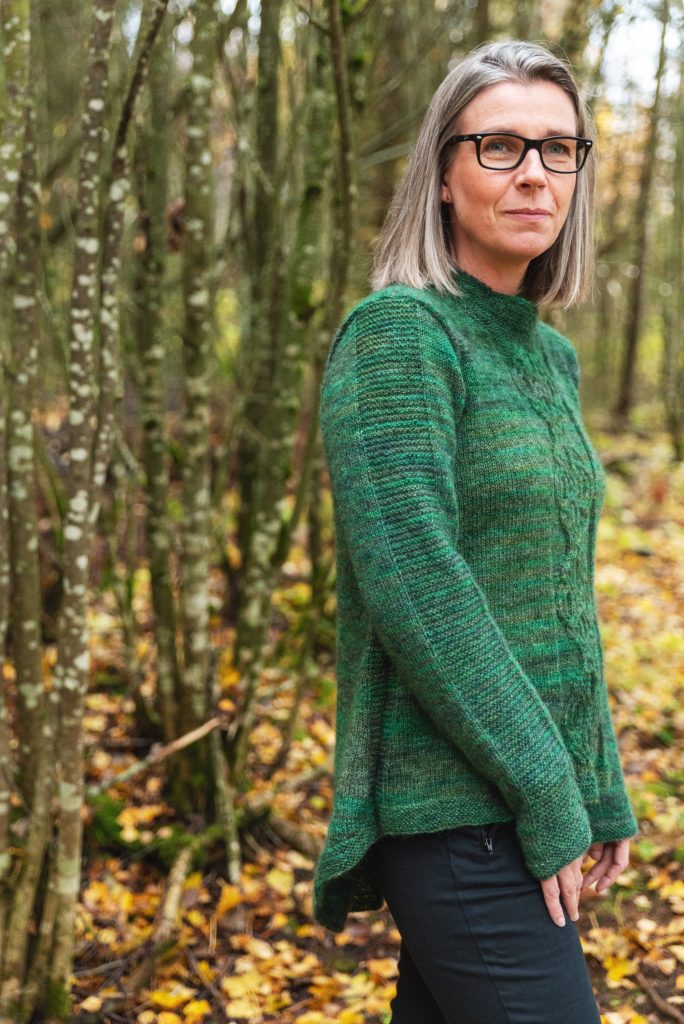 I love this cable medallion that I found in Norah Gaughan's inspiring Knitted Cable Sourcebook. I placed one at the center on the front and the back. The sleeves have a rib panel in the center because it shows off the colours in this hand dyed green so well and because the cable was too wide to fit.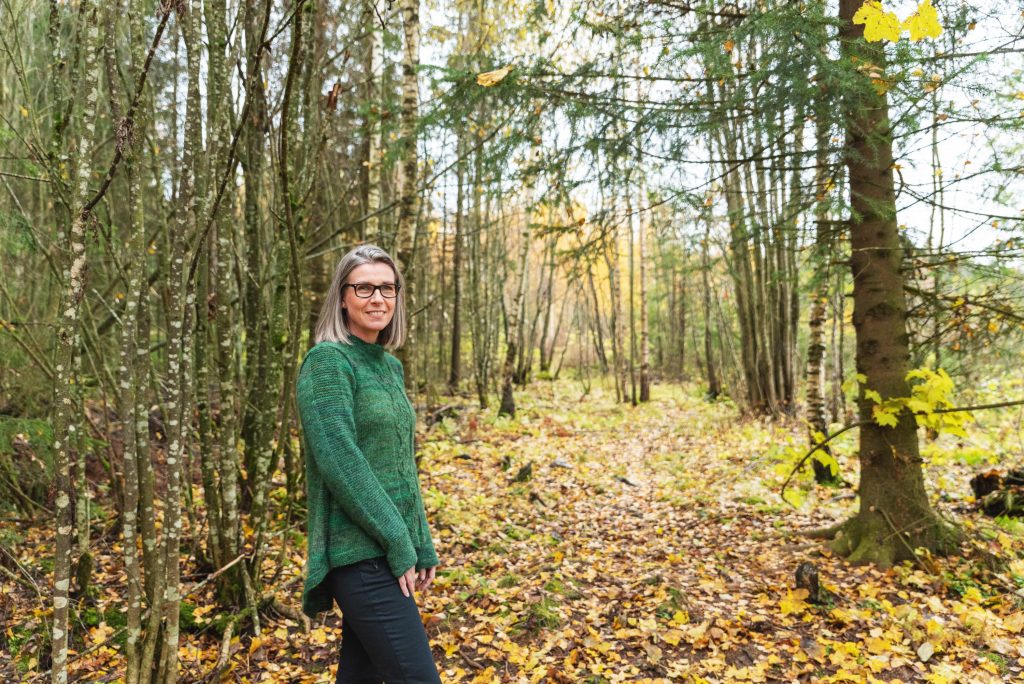 My plan was to knit size Small but I calculated wrong and it turned into size Medium with a bust circumference of 98 cm/38.5″. I then decided to grade this pullover all the way from size XS to 5XL for the magazine. The bust circumference goes from 82 cm to 156 cm/32.25 to 61.5″. Ravna is knitted using 3 mm/US 2.5 needle with a gauge of 24 stitches and 32 rows in stockinette stitch measures 10 cm/4″ square after blocking.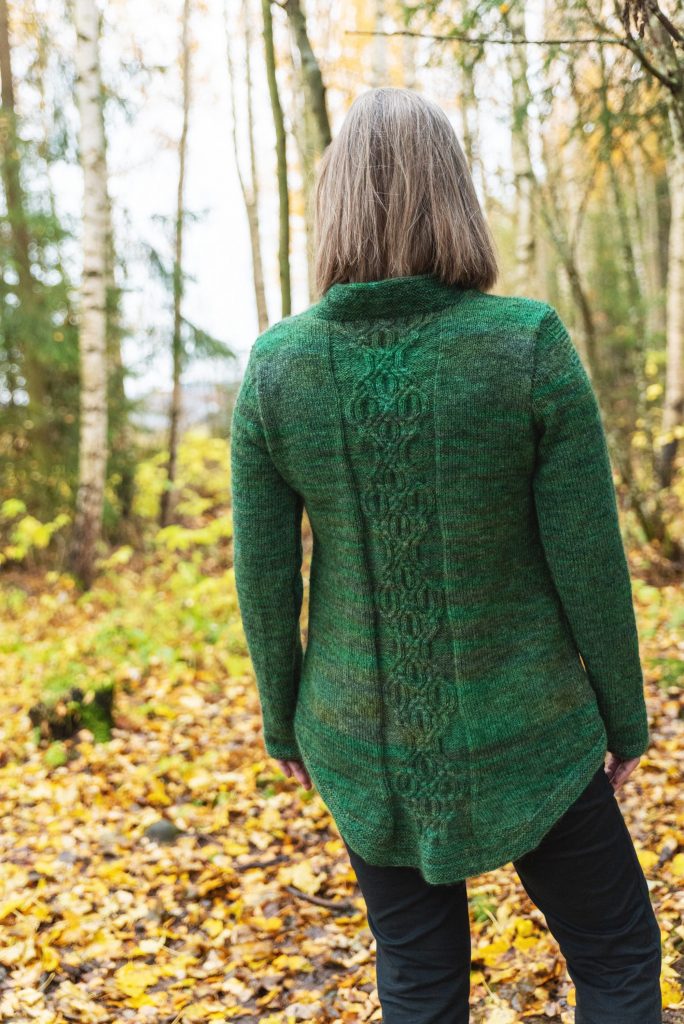 The pullover is worked in pieces and seamed. The back has one more cable repeat and the center garter stitch band is twice as high as front garter stitch band. The side seam ends in the narrow part of the garter stich band. The collar is worked in the round and ends with an I-cord bind off.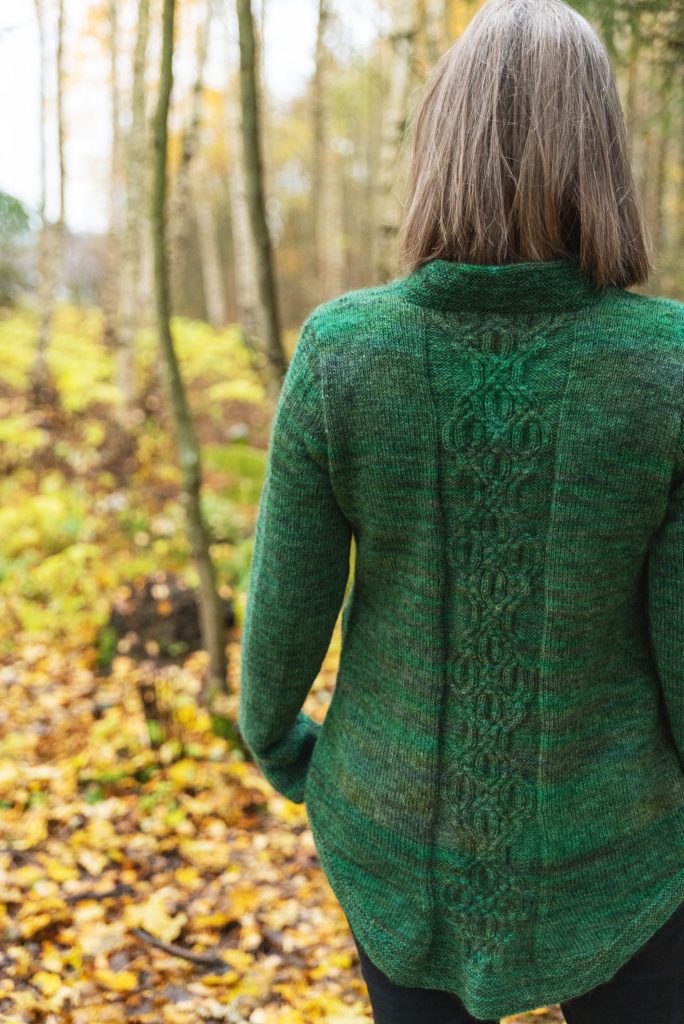 The Norwegian magazine can be ordered directly from Bladet garn's website in a digital format or in both a digital format and in print. Only a few of their stockists have this issue in stock. You can see all the patterns in the magazine on Ravelry.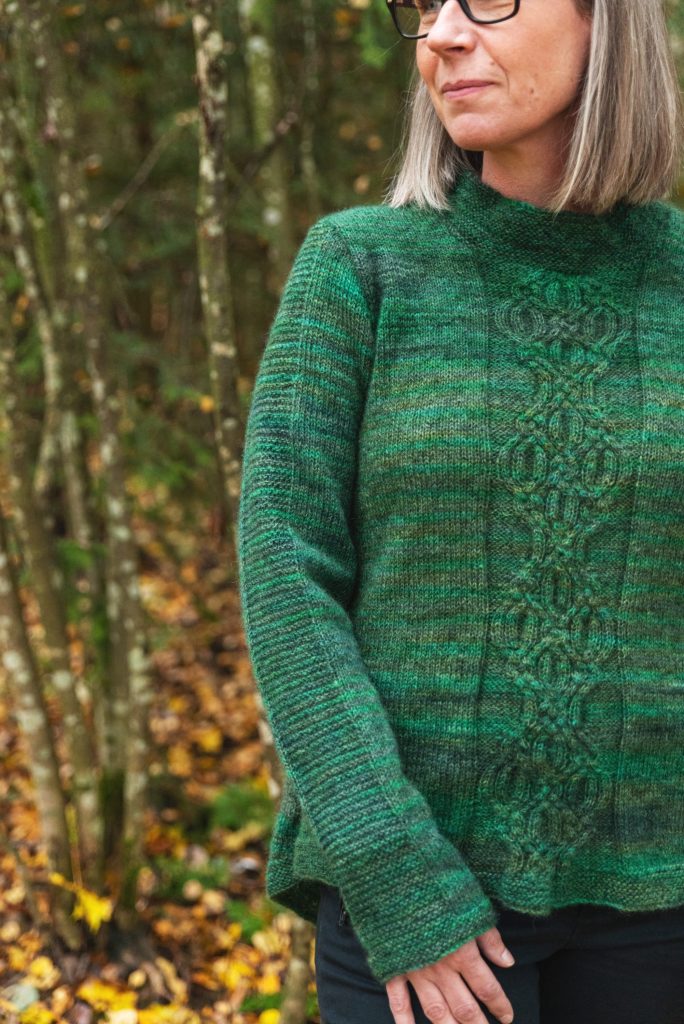 Ravna will be available in English as a digital download, in my Ravelry store and on LoveCrafts, after the test knitting, beginning in early January, has been completed by mid-February.