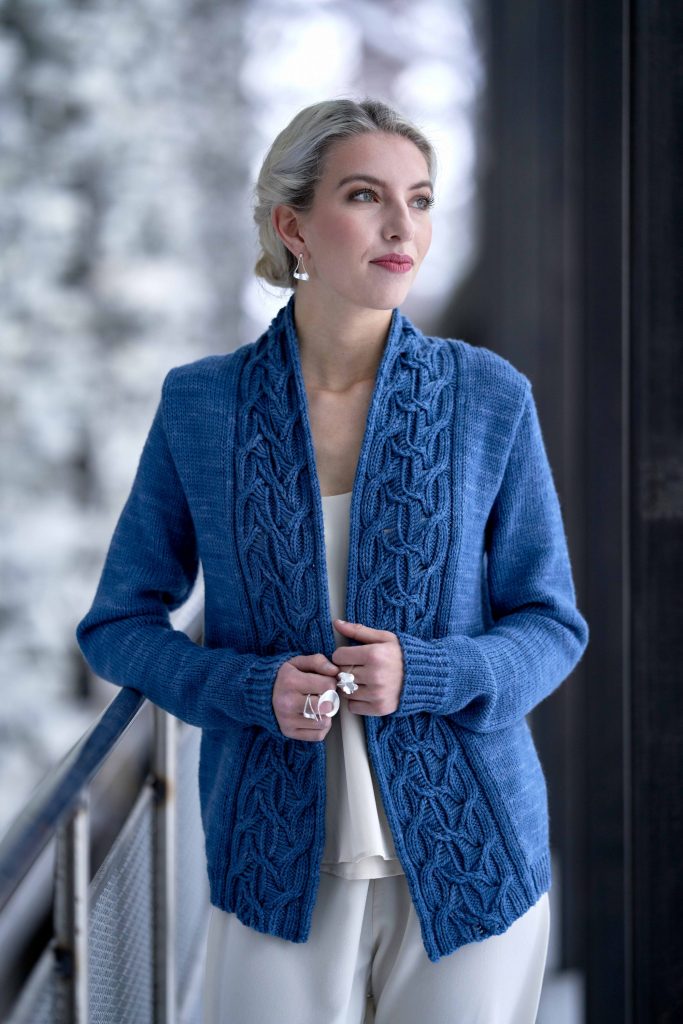 Euler Cardigan was designed for Interweave knit.wear's digital magazine; Wool Studio VI and knitted in Lorna's Laces Shepherd Worsted using a 4 mm/US 6 and 4.5 mm/US 7 with a 20 stitches and 27 rows in stockinette stitch gauge measuring 10 cm/4″ square. The sample in the smallest size came back to me in time for the photoshoot, even though the rights do not revert to me until May 25th. The denim shade looked stunning on Olivia Lindtein, with make-up & hair by Erica Poppe and jewellery by Kaja Gjedebo Design, as these brilliant photos, taken by Eivind Røhne, show. I chose to style the jacket with cream coloured silk slacks and top. We photographed it upstairs in the church on the narrow walkway, made for cleaning with windows, with the amazing light coming in. The intriguing background is a stone wall made of slate, and fitted perfectly into my colour scheme.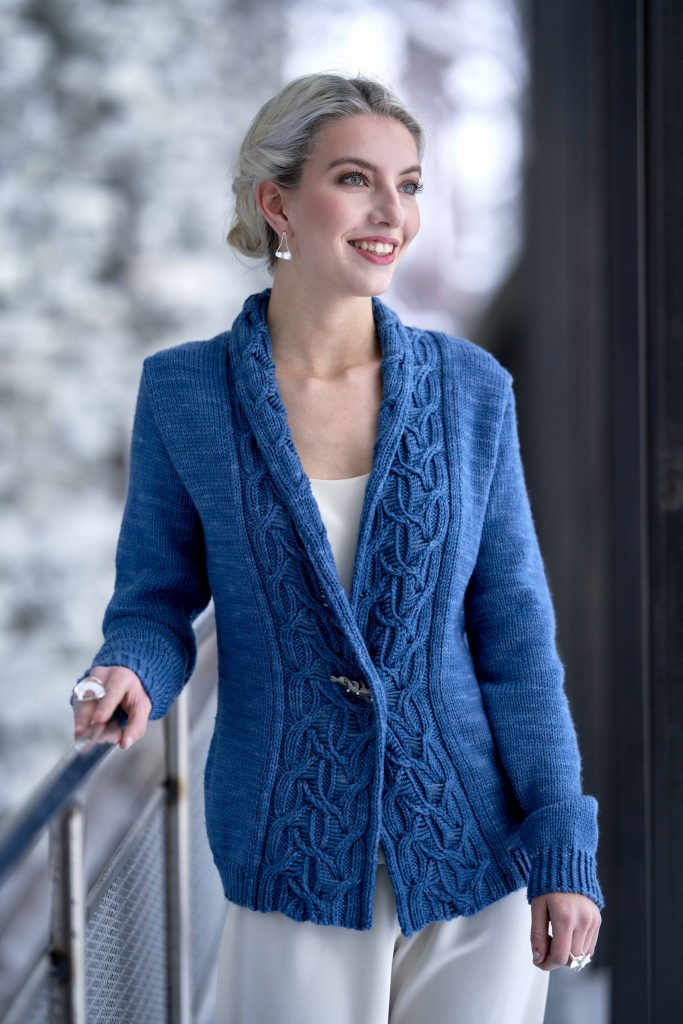 Named after the accomplished and creative mathematician Leonhard Euler, this cardigan combines dropped stitches with bold cables along the front panels. The pieces are worked separately and seamed together for structure. The dramatic front panels hang loosely without a closure for an elegant but cozy sweater.
I discovered the intricate cable in Norah Gaughan's inspiring Knitted Cable Sourcebook. It looks beautiful on both sides and works well in the collar which can be folded back, as you see in the detailed photo above. Olivia is wearing size Extra Small with a 85 cm/33.5″ bust circumference, but I have graded the jacket up to size 2XL which measures 132 cm/52″.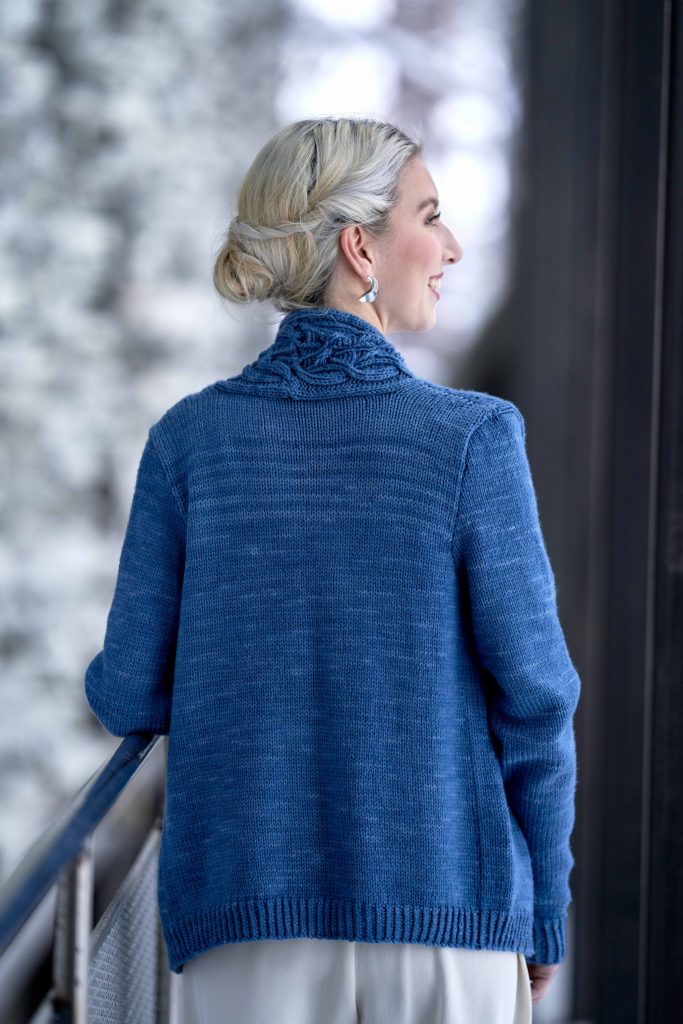 The Euler Cardigan pattern is available to download from Interweave and as a part of the magazine Wool Studio VI. The English pattern will become available in my Ravelry Store  on May 25th, while the Norwegian pattern will be printed in the magazine Familien at a later date. I am so happy with these gorgeous photos and want to thank my brilliant team!