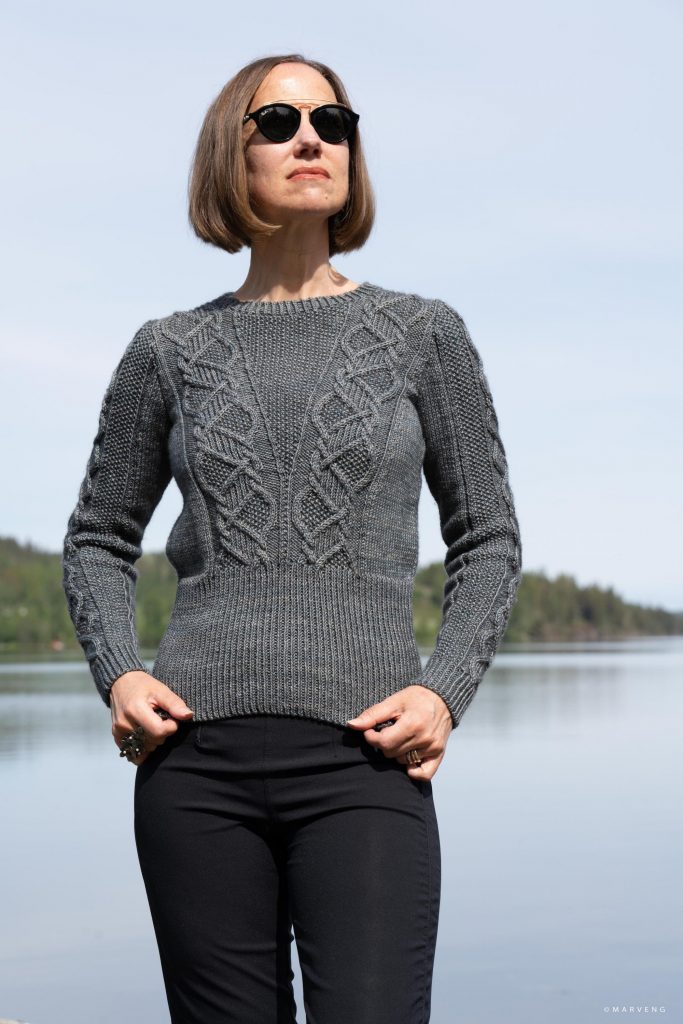 I am thrilled to show you my new design Milana, knitted in the divine Norwegian Norne Yarn, Merino-Silk-Yak in
Volva
. I was introduced to the yarn dyer Tuva Hoen at Oslo Knitting Festival back in October last year by designer Marianne Skatten. Tuva also took part in both Bergen Knitting Festival and Barcelona Knits, so I had reminders to pick a yarn and colour to make a design. I decided to go for Volva and requested six skeins.
The cable I chose for Milana is a favourite from the
Charted Knitting Designs
(third book) in the Barbara Walker's
Treasury of Knitting
series. I wanted the cables to move towards the shoulder and decided to add a
 high waisted rib with the straight silhouette, since the rib holds in the waist, that was popular on
Epona
. I told Tuva about my idea and colour choice! She dyed the yarn and sent it to me, without any costs. 
I really wanted to test out this yarn and knit this pullover myself, but as usual, my hands were not free to do so as I was working on my Leylak. But I knew I could trust Grete, aka
ma9
on Ravelry, with the task. Grete did a brilliant job, as usual! Thank you, Grete! So I only knitted the swatch with the Body cable (wider than the Sleeve cable), crocheted the pullover together and worked the neckband in the end.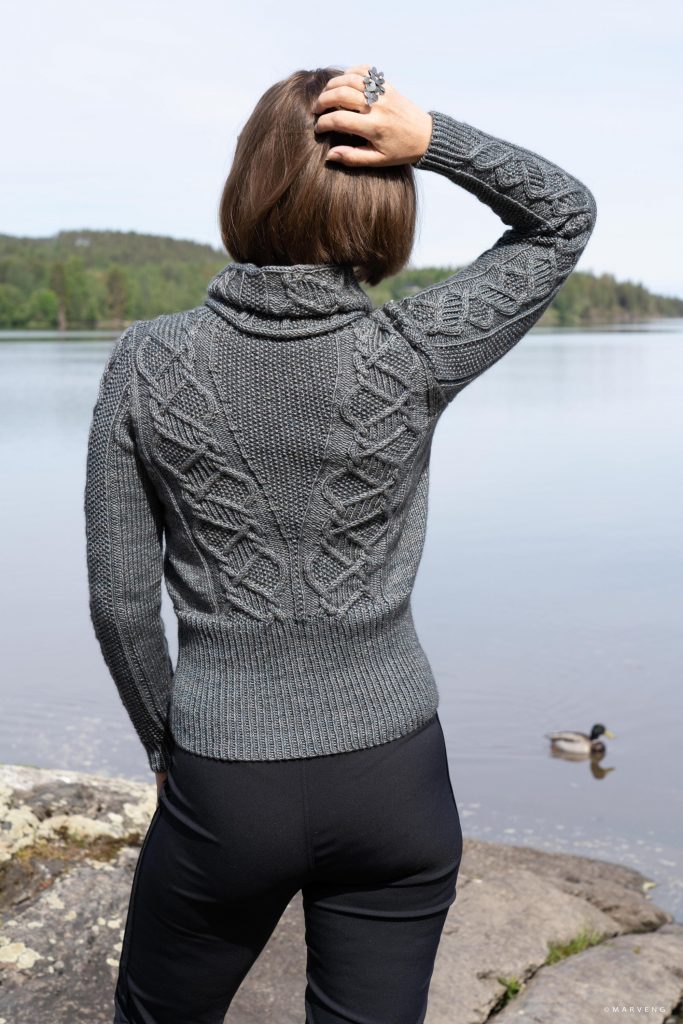 In these photos you can see me wearing size S, with a 92 cm/36.25″ bust circumference with 4 cm/1.5″ positive ease. I have not finished the pattern yet, it is the last one of the new ones I am working on, but it will be graded from XS to 5XL. And yes, Michael did make me wait for the duck to come into the photo.
There was so little yarn left over, since I wanted a cowl instead of a high neck, that I had to use scrap yarn for crocheting the pullover together so I had enough yarn left over for the neckband. In the end, the neckband had to be shorter than I would have wanted, but I ran out of yarn. I also had to search for a video for a tubular cast on method that did nor require several rounds of double knitting first, since I did not have enough yarn for it. Very Pink Knits has this
Tubular Bind Off
, that I used. 
The Norne Yarn, DK – Merino/Silk/Yak is made of 60% Superwash Merino, 20% silk, 20% Yak and comes in 100 gram skeins with 212 meters/232 yards. It is lovely and soft with a beautiful sheen as well as a slight halo. Milana is knitted using 4 mm/US 6 needle with a gauge of 20 stitches and 30 rows in stockinette stitch measuring 10 cm/4″ square.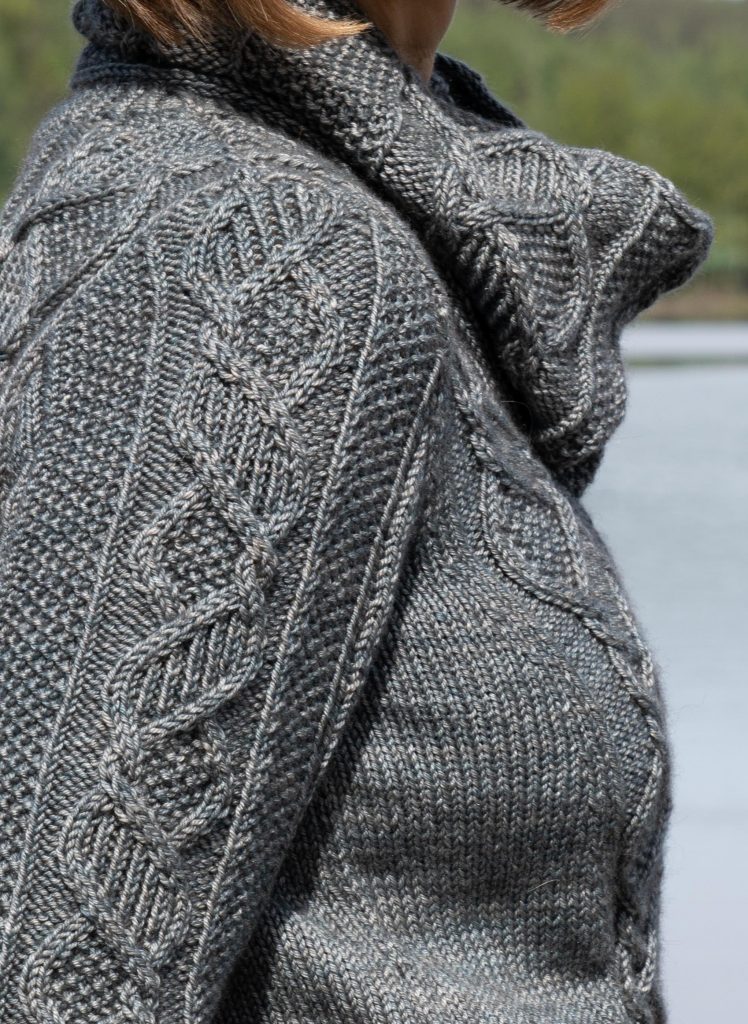 My plan is to schedule the test knit for mid August with a release of the pattern on 12th of October.  
If you are interested in learning more about my life as a designer, read more about Milana, see my new Hillesvåg designs and want to support me, choose your level based on the rewards – such as monthly newsletter, sneak peeks of new designs, Hillesvåg yarn discount, pattern discount, free monthly pattern and monthly video – here: 
www.patreon.com/lindamarveng
.