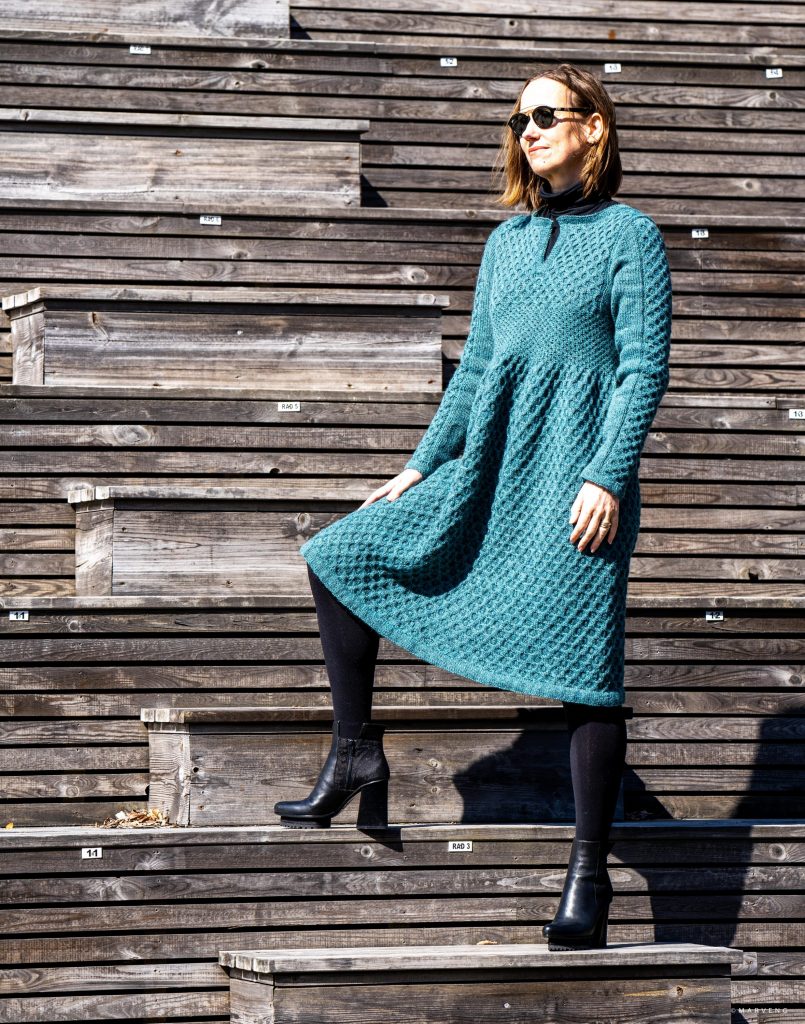 Keila is my new dress design made for Hillesvåg Ullvarefabrikk in their bouncy Sølje pelt wool yarn. My initial plan was an all over Honeycomb pattern with a wide skirt that could be turned into a balloon dress or a minidress/tunic with a Henley neck. The skirt and the band part are worked in the round in two different Honeycomb patterns, while the dress is divided into parts at the armhole. Skilled sample knitter Grete Jenssen, aka ma9 on Ravelry, knitted this for me in size Small in light turquoise. Michael photographed me at the outdoor theatre seating at the lock in Ørje.
Above you see the dress worn as a balloon dress after I have insert long boot laces into the hem and tied it together. The dress is knitted using a 3.5 mm/US 4 needle with a 24 stitches and 32 rounds gauge in stockinette stitch measuring 10 cm/4″ square.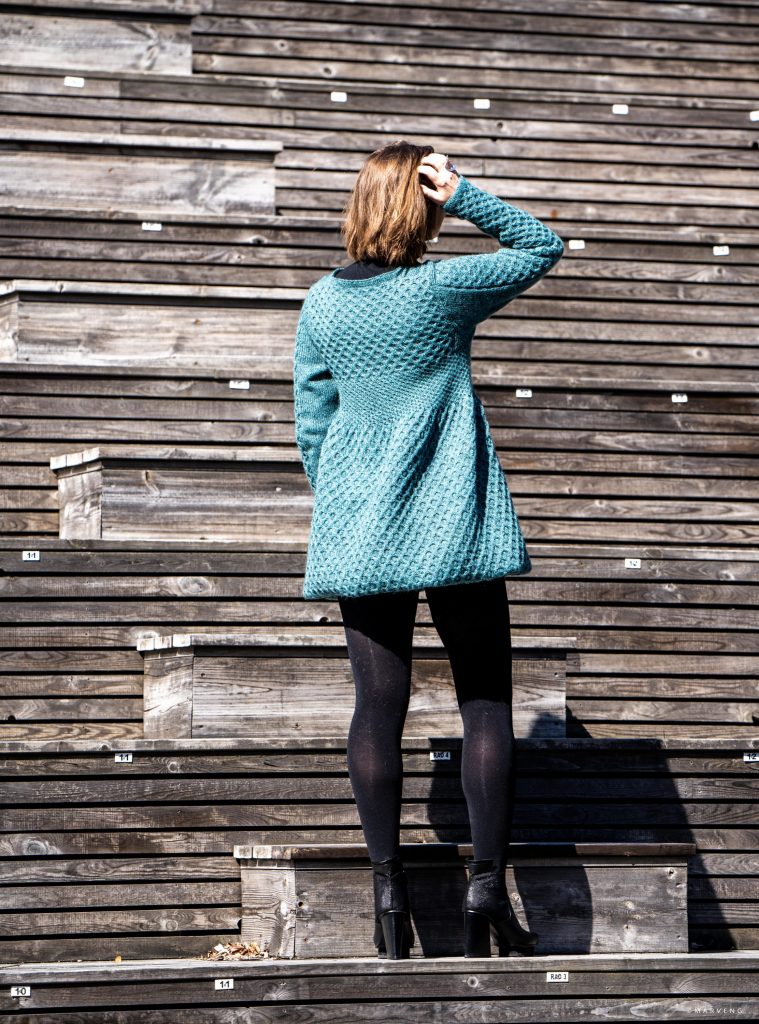 The dress is worked in the round up to armhole, then back and forth to the end. The hem is worked with 2 sets of circular needles held parallel when casting on, so that the hem can be closed by knitting it together. The skirt is worked straight, then decreased into the ray of honey pattern for the band before you increase for the honeycomb pattern and the bust. The Henley neck divides the front into two parts after the armhole.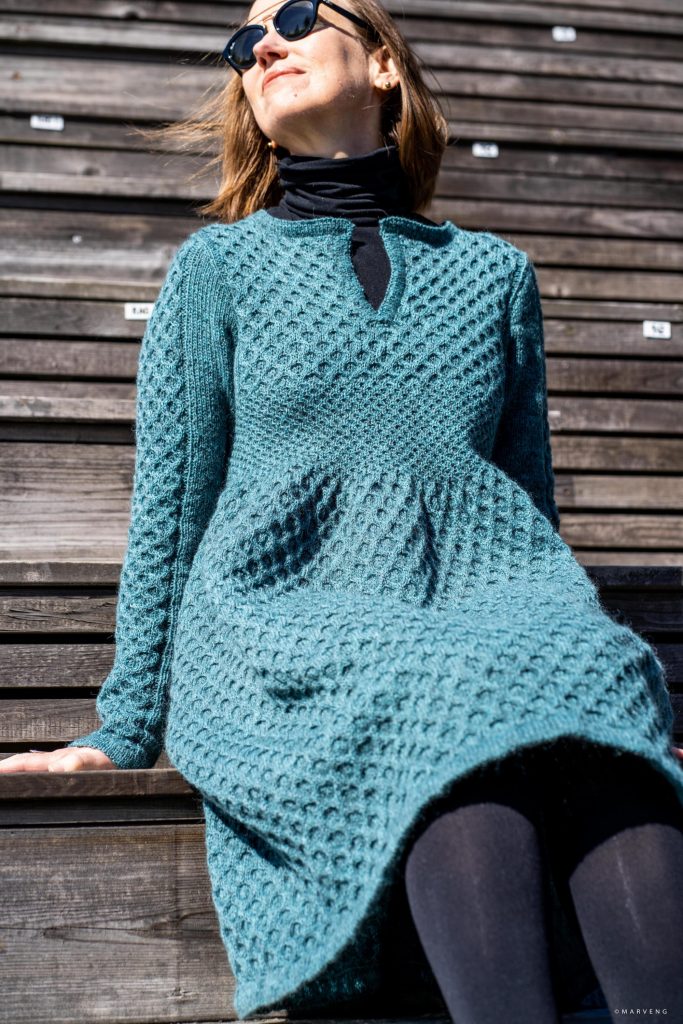 Keila is Norse for straight, just as the skirt part of this honeycomb dress is. Elongated honeycomb covers the skirt, while ray of honey makes the high waistband, both are worked in the round. The pattern flow continues with a body in honeycomb including armhole stitches in stockinette stitch. Keila is worked flat from the armhole and ends in a Henley neck. Only the center of the sleeve has a honeycomb panel.
I have graded the dress from size XS to 5XL with a bust circumference of 86 to 158 cm/33.75 to 62.25″, while the skirt width is 144 to 199 cm/56.75 to 78.25″. The dress length can be adjusted in length by removing or adding repeats of the Elongated Honeycomb pattern.
Here you see me tying the boot laces at the bottom of the dress. One of the behind the scenes photos that Michael took.
Yarn kits with English or Norwegian pattern will be available early in September from Hillesvåg Ullvarefabrikk, while the single pattern will be released after test knitting set to begin 15th of November in my Ravelry group. Long before that I will show you how stunning it looked on model Aksa Mortensen, photographed by Eivind Røhne at Hvalstrand Bad at the end of May.