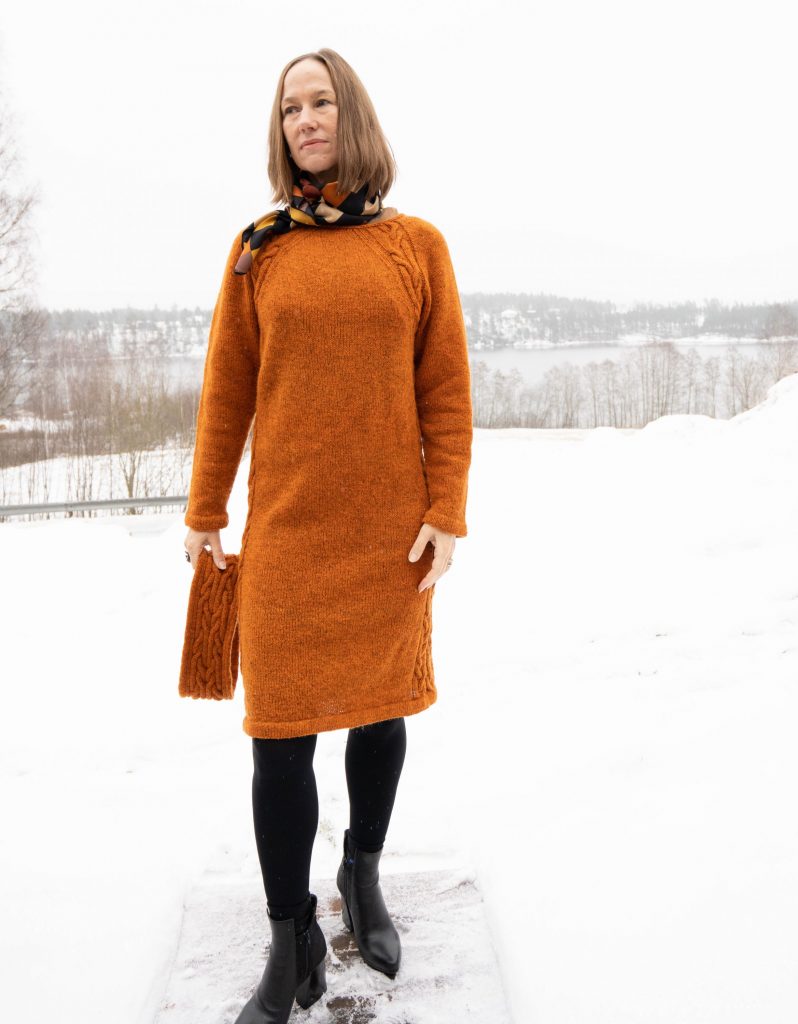 Here is my design Oráiste made for Hillesvåg Ullvarefabrikk in their Ask combed wool yarn. My idea was to make a seamless dress with cables in the sides that follow the raglan decreases on the top. I chose a melange orange colour for the dress and asked sample knitter Grete Jenssen, aka ma9 on Ravelry, to make it for me using a 3.5 mm/US 4 circular needle and a 22 stitches and 30 rows in stockinette stitch gauge measuring 10 cm/4″ square. In the end, I decided to make a crew neckline and to knit a cowl that could also be used as a belt. The pattern is graded into sizes XS to 5XL with a bust circumference of 99 to 175 cm/39 to 69″. I am wearing size S with 18 cm/7″ positive ease in these photos that Michael took in our front garden in December, while we still had plenty of snow. Yarn kits with an English or Norwegian pattern will soon be available from Hillesvåg Ullvarefabrikk, while the individual pattern will be test knitted in my Ravelry group starting 16th of May before release.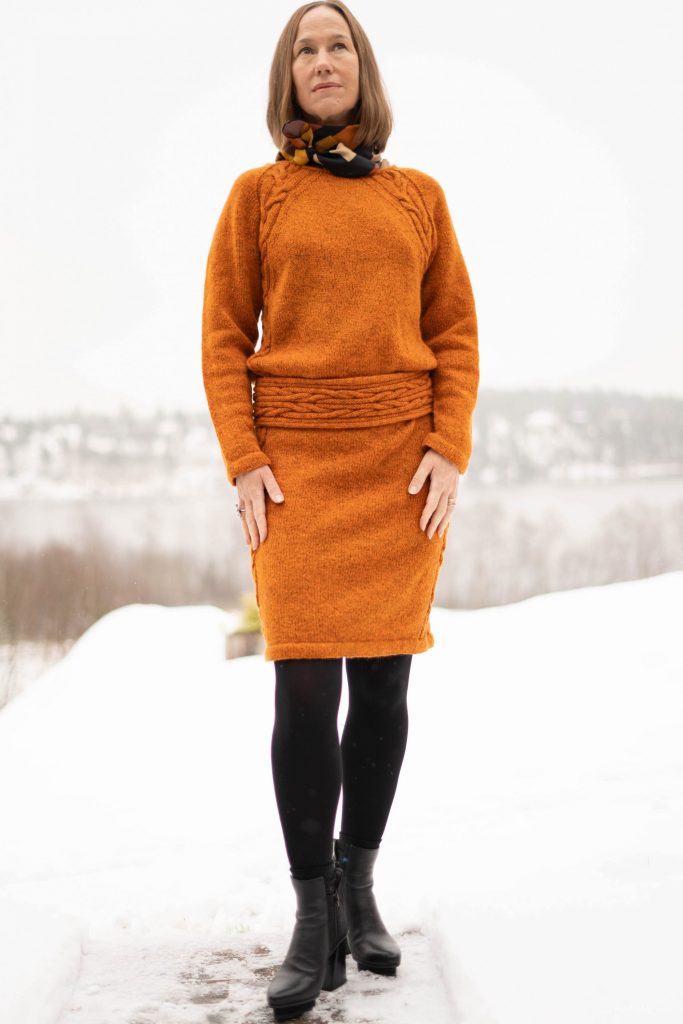 Named Oráiste, Irish for orange, is this seamless oversized straight dress with two cables in the side that are moved out of the armhole and continue to run along the raglan decreases to the neckline. Both the body and the stockinette sleeves are worked in the round with a hem at the bottom. Oráiste ends in an I-cord crew neckline but can be dressed up with the double cowl that can also be worn as a belt around your hips. The dress and cowl are knitted in the airy Norwegian combed wool yarn Ask from Hillesvåg Ullvarefabrikk.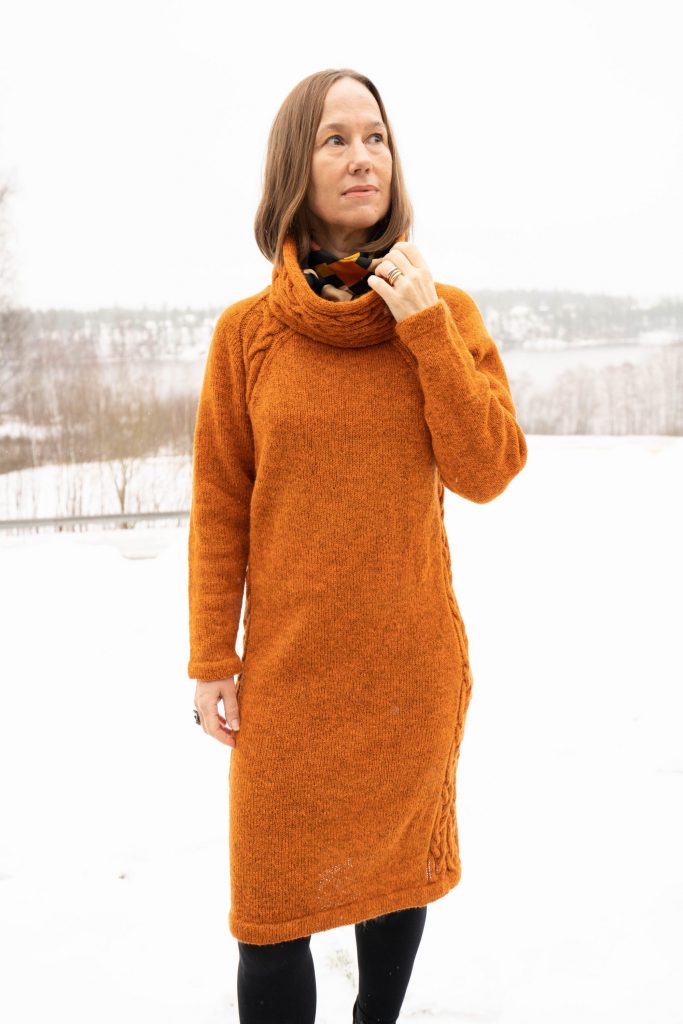 The dress is worked in the round from the bottom and up, seamlessly. The cables in the side are divided and moved out of the armhole before it is shaped. Stitches are set aside for the armhole and grafted together with the armhole stitches on the sleeve, where one extra stitch is picked up. The raglan decreases are worked in stockinette stitch. The cowl is worked in the round, with an interfacing part, and the ends are grafted together at the end. Adjust the length of the cowl, if you want to use it as a belt around your hips.
The hems are made with a winding provisional cast on method, you can see on Åsa Tricosa's website here: www.asatricosa.com. While grading the pattern and working out the raglan decreases I made a table with Michael's help that can be followed as you do not decrease on both Sleeve and Body on all the decreasing rounds.
Before the test knitting begins I look forward to show you how the dress looked on Model Olivia Lindtein captured by photographer Wenche Hoel-Knai at Sentralen in Oslo last December.