I am proud to present the first set of photos taken by Wenche Hoel-Knai at our photoshoot back in December at Sentralen in Oslo. Adeline's Cardigan was made for Interweave Knits and featured on the cover of their Winter 2021 issue in November 2020. The pattern rights reverted to me in November but the garment had to be photographed again. Here are the stunning results from the shoot with Model Olivia Lindtein wearing Adeline's Cardigan with make-up & hair by Nina Hjertaas Bull and jewellery by Kaja Gjedebo Design, all captured by photographer Wenche Hoel-Knai. We decided to use the Golden Bar – with no drinks available, only seating – with the monumental sculpture; "Growing Gold" made in textiles by Hanne Friis, on the wall.
Adeline's Cardigan is knitted in a gorgeous shade of yellow called Tumeric in Manos del Uruguay Alegria Grande with a 4 mm/US 6 needle and a 20 stitches and 29 rows gauge measuring 10 cm/4″ square. Olivia is wearing size S with a 87.5 cm/34.5″ bust circumference buttoned with 4.5 cm/1.75" positive ease.
I styled the cardigan with wide black trousers and boots by Monica Stålvang. In the neckline I used a silk scarf – made of fabric bought in Venice many years ago.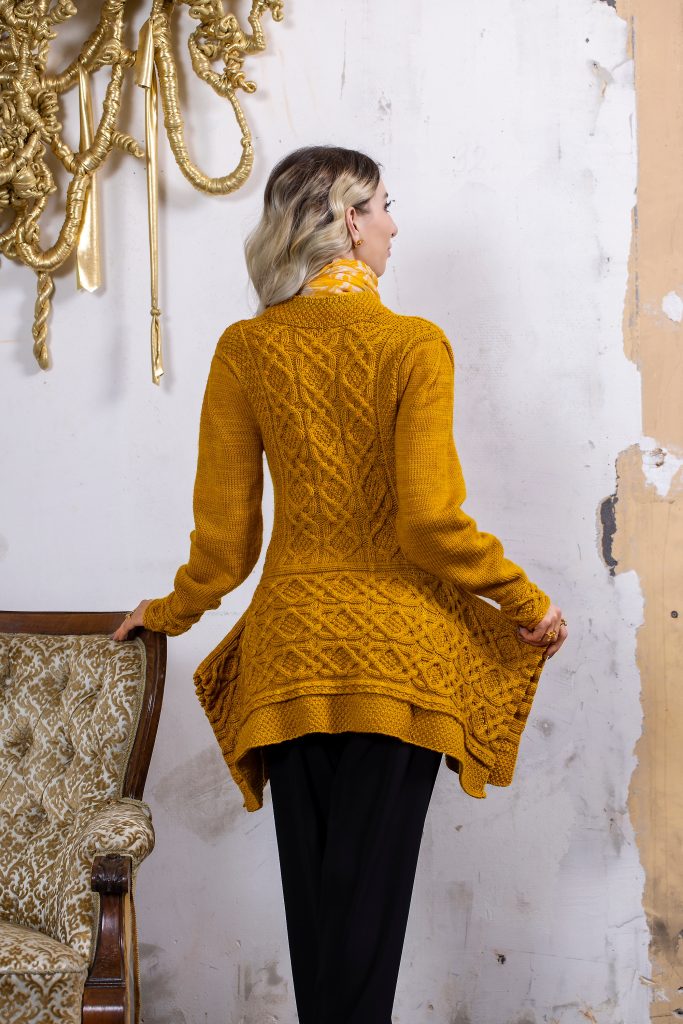 Adeline's Cardigan is a stunning feast for the eyes. The generous peplum is worked sideways in three pieces. Stitches are picked up from the top of the peplum, turning the sides into asymmetrical wings. The cardigan has Gothic inspired features such as a standing collar, fitted waist and puffed sleeves. The back and fronts are worked from the bottom up with framed moss stitch panels in the sides for textural opulence. Captivating cables abound in this piece with contrasting stockinette sleeves that end in pleats.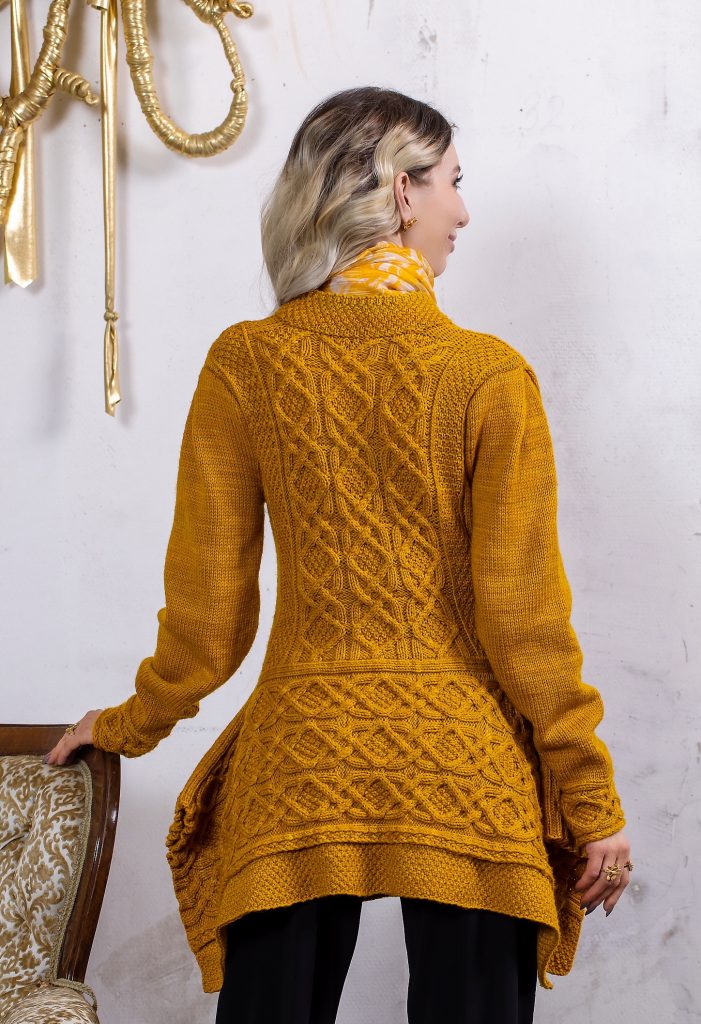 The cable peplum of this cardigan is worked sideways in pieces for the back and each front, then stitches are picked up on the wrong side for the moss-stitch peplum. Stitches are picked up along the opposite edge of the peplum for the back and each front, which are worked from the bottom and up in pieces and seamed. The cabled cuff on the sleeve is worked sideways, then stitches are picked up along the cuff for the sleeve, which ends in pleats.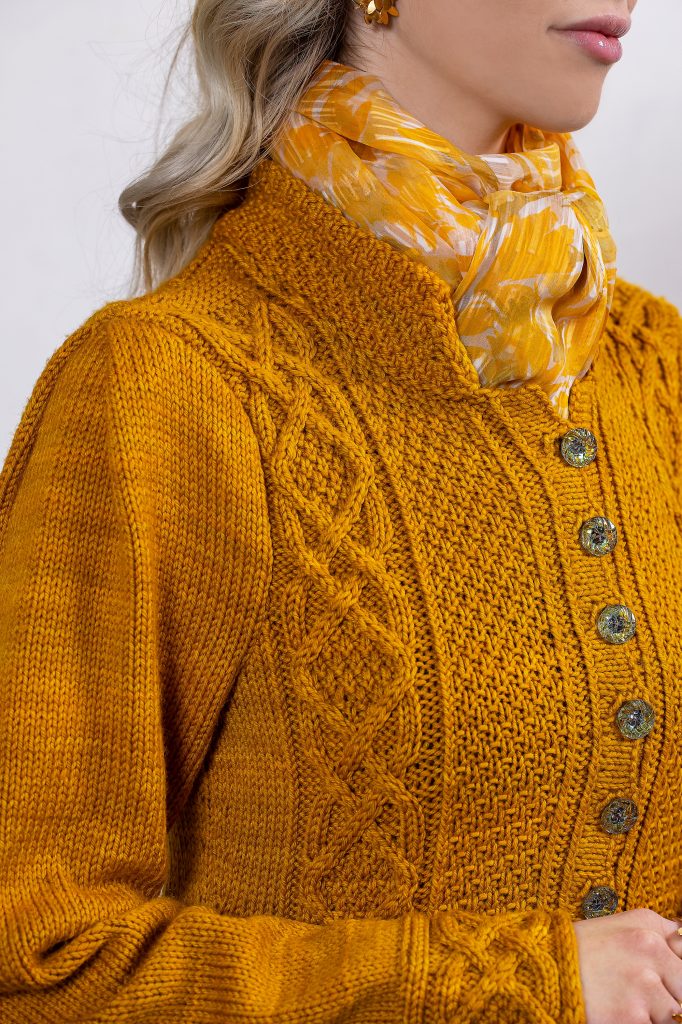 Above is a detail of the collar, buttonband and the folded puff sleeve. The pattern is now also available on Ravelry in both English and Norwegian. Soon you will find it on LoveCrafts too.