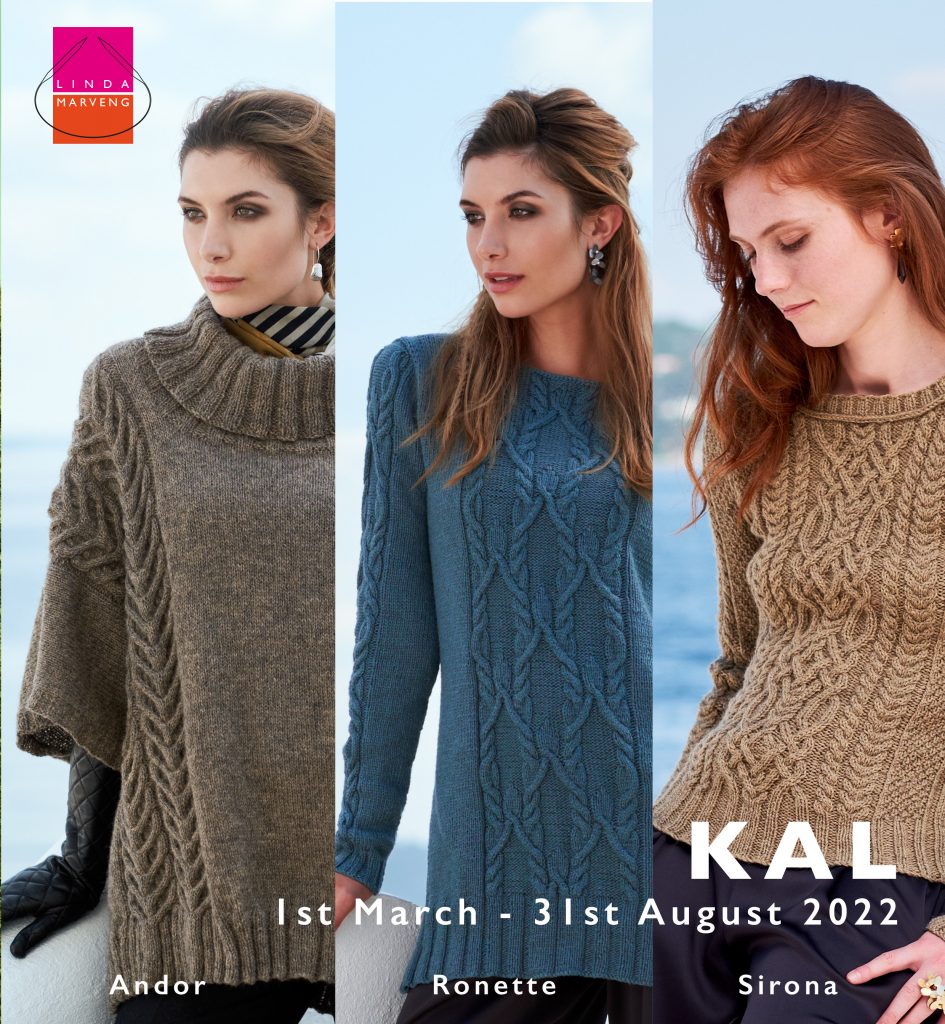 I am so chuffed to have been asked to hold a KAL (Knit-A-Long) with three of my designs in the A Place to KAL my Own (KALMYO) group on Ravelry.
Below is the notification from the moderator knit3hearts:
"We are very happy that we can announce our next KAL in our A Place to KAL my Own group with even three very beautiful garment designs: Andor, Ronette and Sirona. These beautiful garments were designed by Linda Marveng. The KAL in our group will start on March 1, 2022, the final FO prize drawing will take place on August 31, 2022".
"Linda Marveng will give a very generous discount 30% on the three selected KAL patterns. Our participants are totally free to purchase one, two or all three patterns of course!. We will send out coupon codes to all participants who sign up for this Linda Marveng KAL. Please note that I'm not available the rest of today (Saturday, 26 February 2022). Coupon codes will be send out as from Sunday February 27, 2022."
You are welcome to join in, if you are interested.