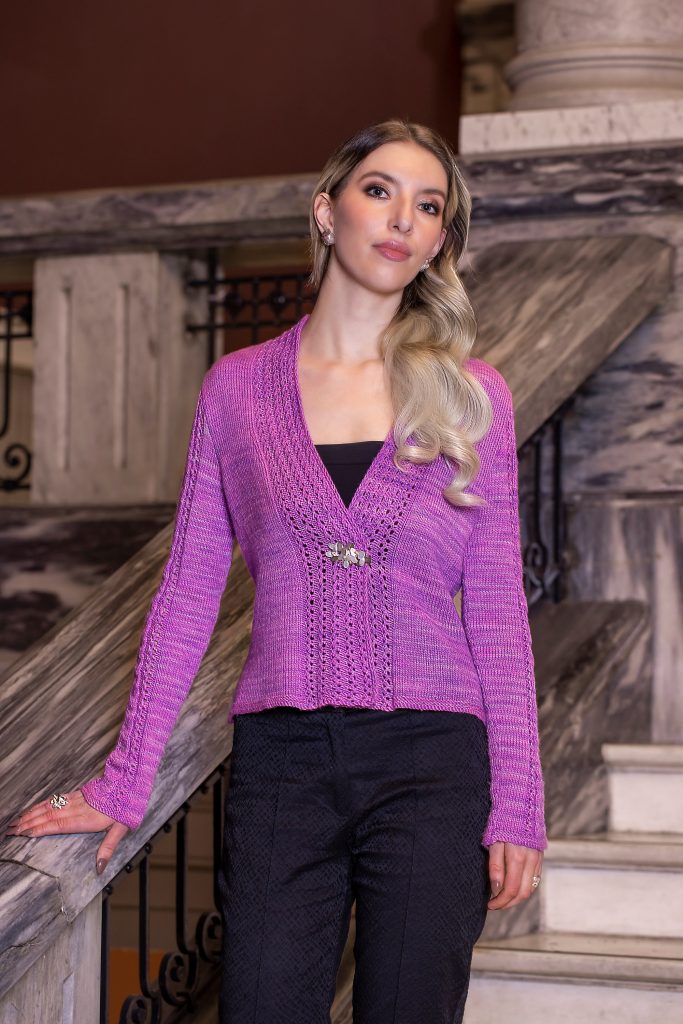 Embrae is an old design from 2017 that I decided to photograph for the second time around, due to the limited use I have of the first set, as the model was from an agency. Embrae is a fitted lace cardigan knitted in the hand dyed Anzula Squishy in the gorgeous shade of Iris. Here you see how stunning it looked on model Olivia Lindtein, with make-up & hair by Nina Hjertaas Bull and jewellery by Kaja Gjedebo Design, captured by photographer Wenche Hoel-Knai at Sentralen in Oslo last December.
The cardigan was initially photographed back in 2017, when the pattern was first released. Instead of styling it with cream as I did last time, I choose black. Embrae, a fitted cardigan with a lace collar, is like a flowery embrace. A lacy leaf pattern adorns the sleeves and the back of the cardigan. The lattice at the center of the lace pattern continues on each side of it and covers the collar. The collar can be worn flat or overlapping and pinned together or folded.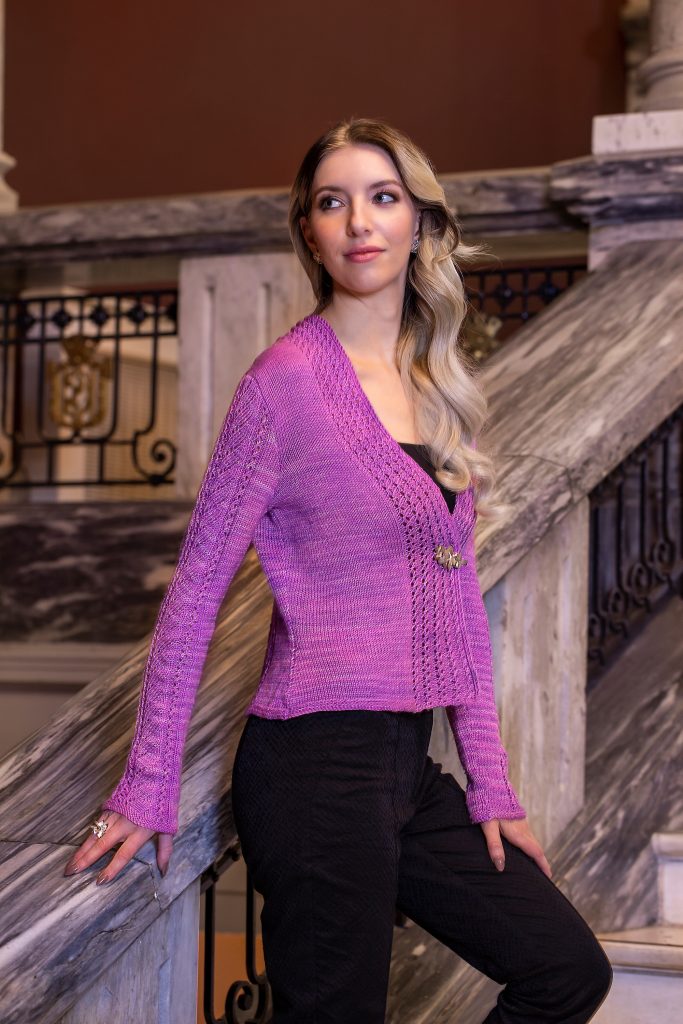 The cardigan is knitted flat in pieces and then seamed. There are two pattern repeats on the back and one on the sleeves. The collar is knitted at the same time as each front.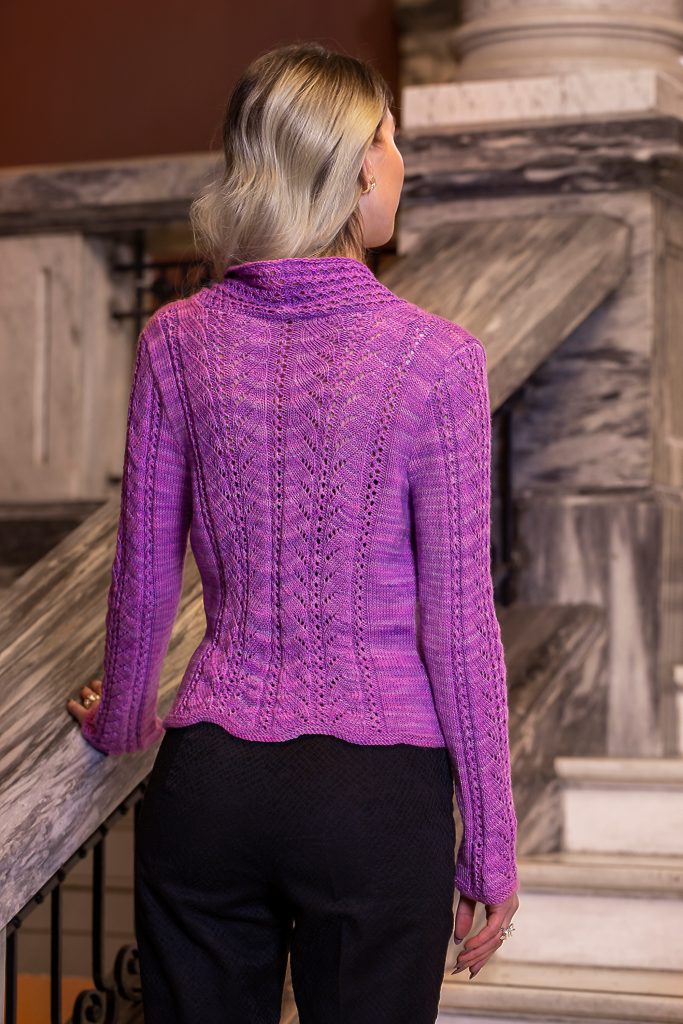 Embrae is available in sizes XS to 2XL with a bust circumference of 84 to 126 cm/33 to 49.5″ and is knitted with a 24 stitches and 32 rows in stockinette stitch gauge measuring 10 cm/4″ square using a 3 mm/US 2.5 needle. The pattern is available in English and Norwegian on Ravelry and in English on LoveCrafts.