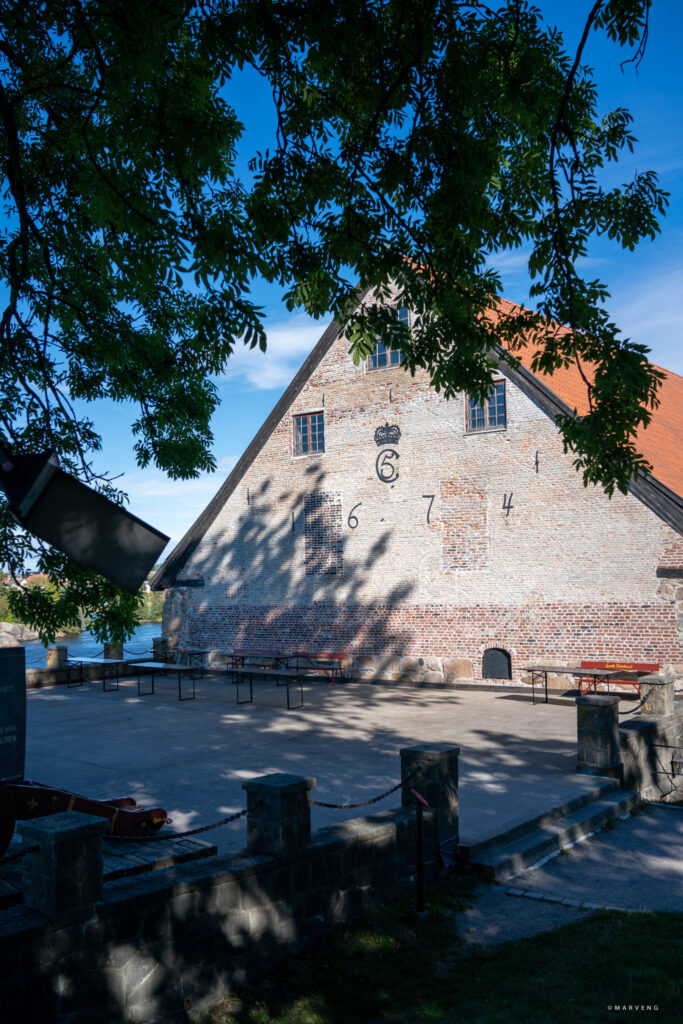 The Strikkefestivalen/Knitting Festival in Fredrikstad, one hour south of Oslo, was back in action last weekend (16th to 18th of September) with lovely weather as you can see in the photo above taken by my husband. It takes place in the lovely Fredrikstad Old Town; the oldest fortified town in Norway (founded in 1567) and in the Nordic countries, and one of the best-preserved fortress towns in Northern Europe.
Here is a photo from the second smaller market hall, taken on Friday, which was much quieter than both Saturday and Sunday. I held workshops for the fifth time at this festival and met so many happy knitters, several of whom I had met before.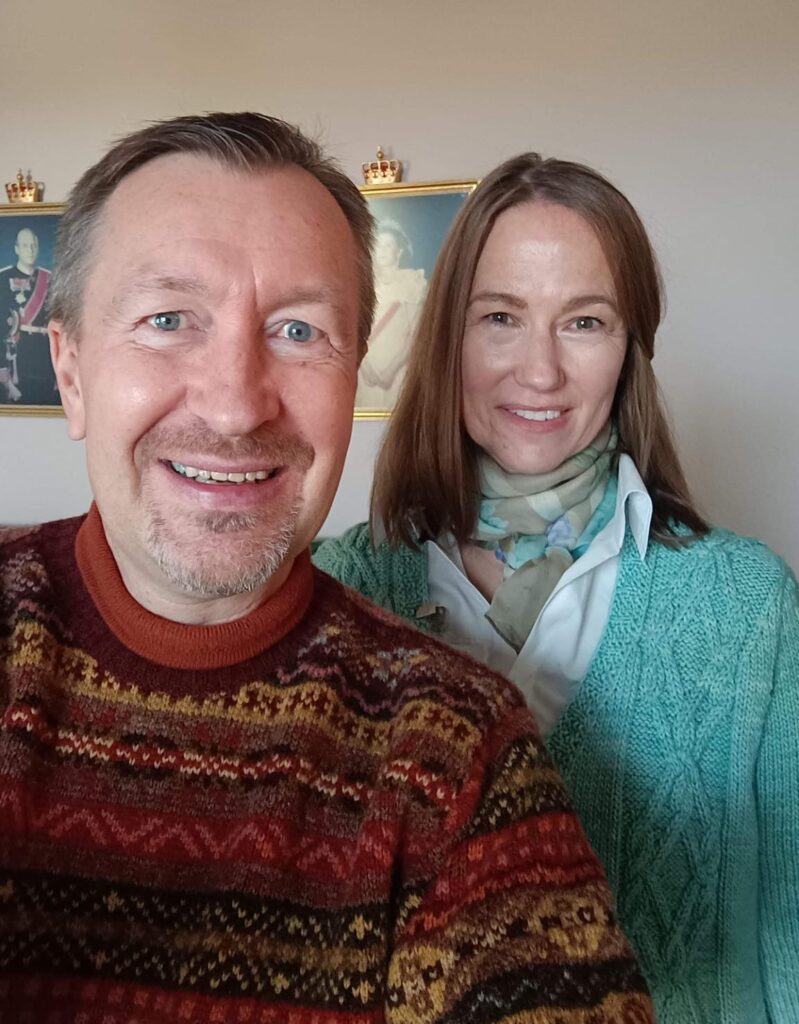 Here is a selfie that Terje Tjelle, aka Strikketerje, designer and one of the organisers, took off us on Saturday morning. I am wearing my Senna jacket knitted in the hand dyed Organic Studio Worsted by Neighborhood Fiber Co using a 4 mm/US 6 needle.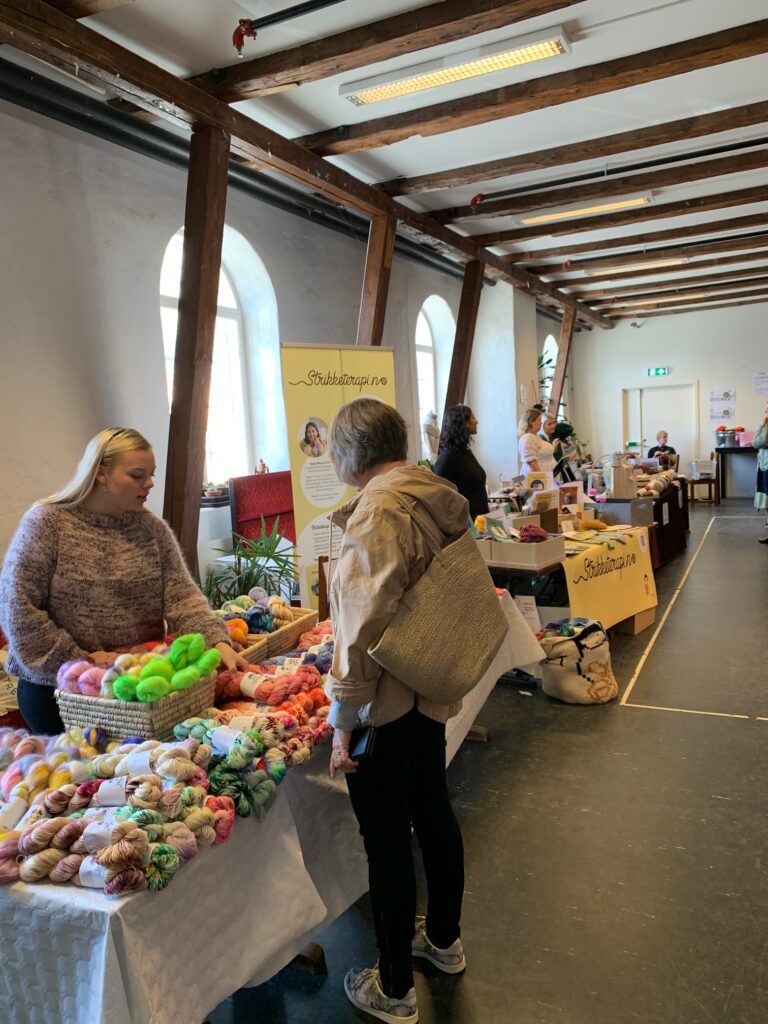 Here is another photo from the smaller Marketing Hall, also taken on the Friday.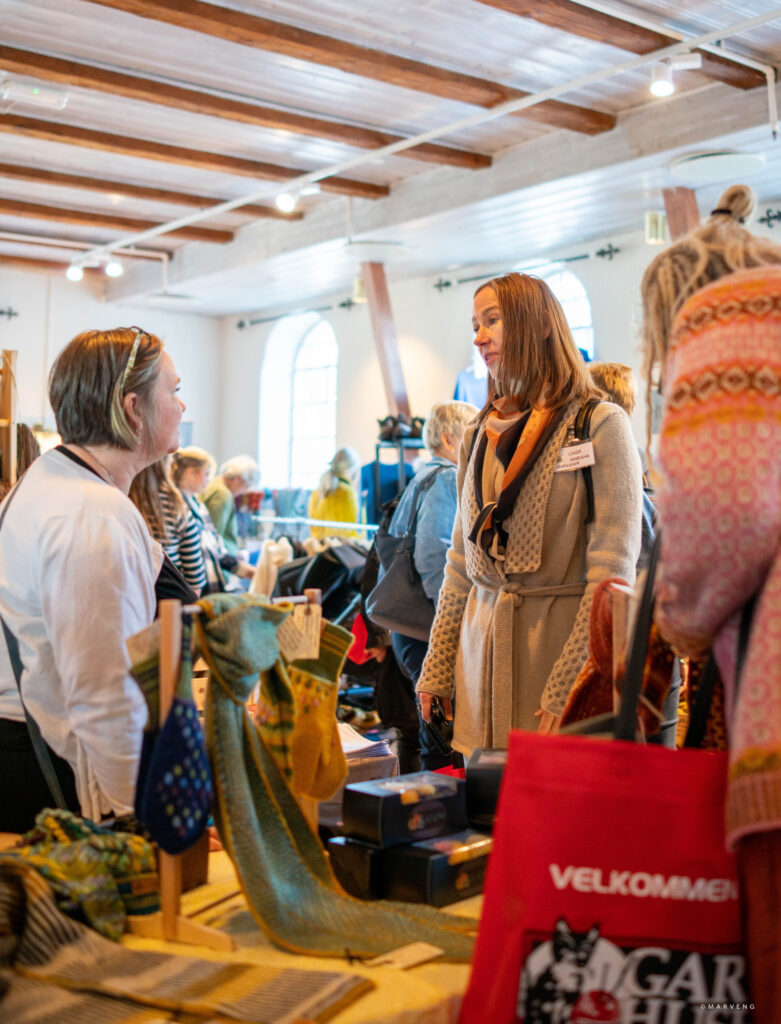 Above you see me talking to designer Vibecke Dixon, aka Out of Line Design. I am wearing my Khayam knitted in Classic 5 ply by Bendigo Woollen Mills.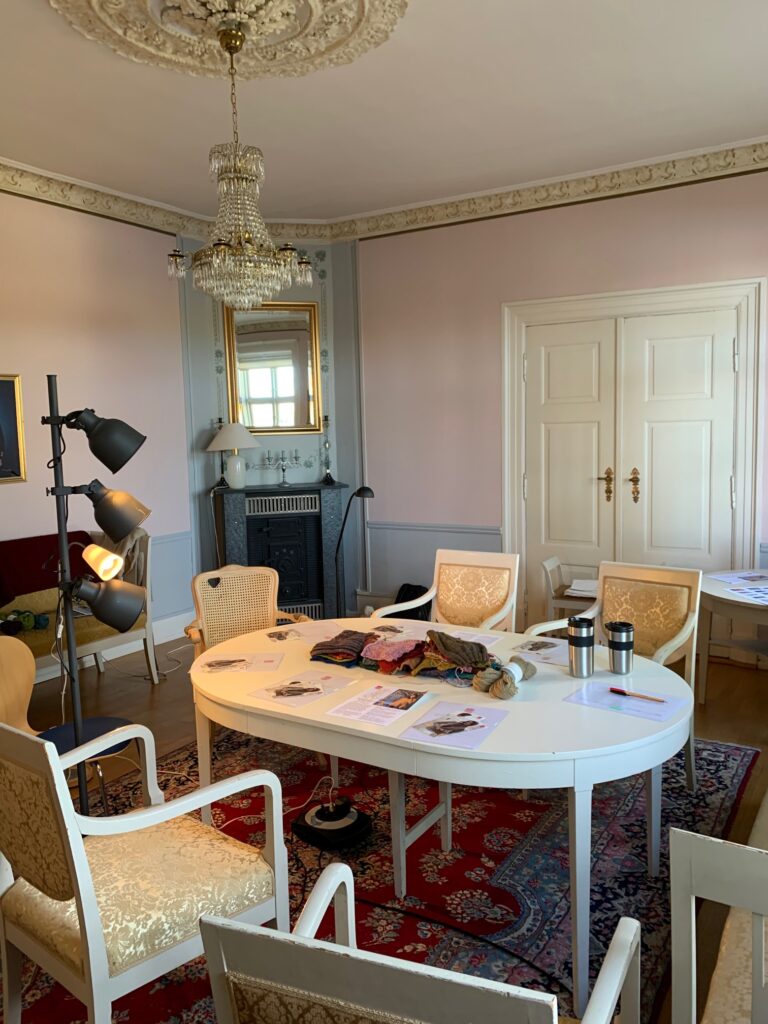 This year I held three workshops and only one was fully booked this time; my Smart Knitting Techniques. The workshop venue was The Commandant's House, which was the commander's official residence for more than 200 years; from 1796 to 2002 to be precise.
The exhibition this year was by designer Sidsel Høivik and it decorated the wall of the building used for the knit café – a very smart move, indeed! During the weekend I also used the opportunity to talk to the other participating designers who I had not seen for a long time: Tove Fevang and Sidsel Høivik. We stayed at the same hotel and met up for both dinner and breakfast. The festival volunteers did a marvellous job assisting the organisers. I had a fabulous time!