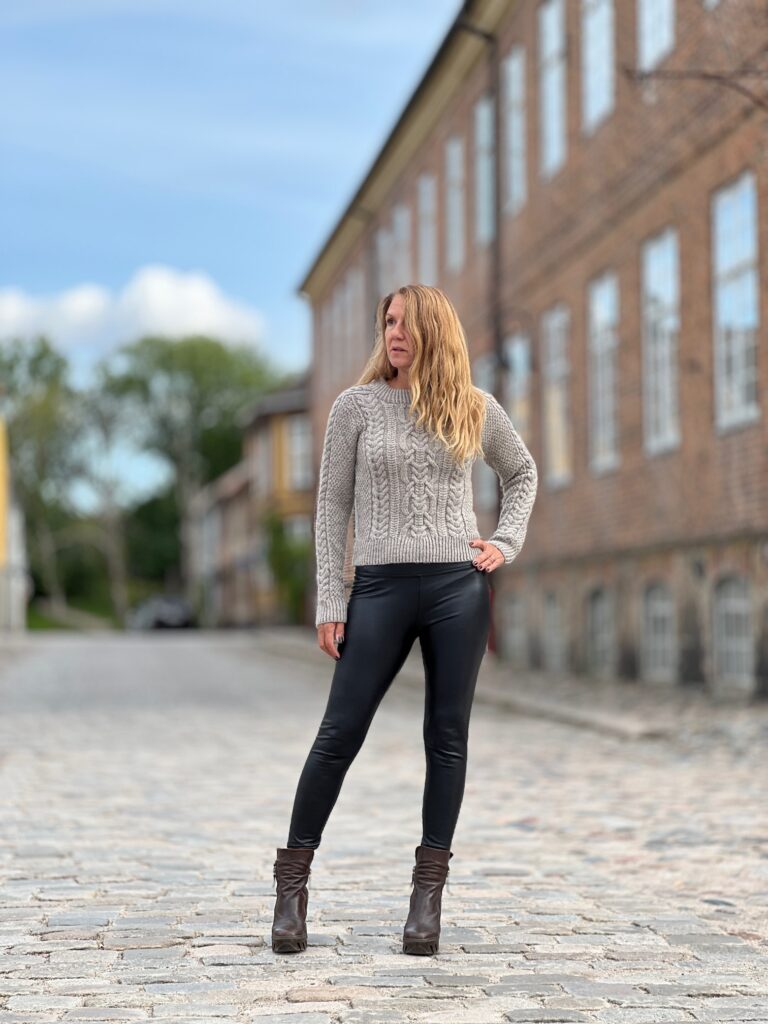 Rebekah and Gael Audic are friends from London, now living in the US, that we had not seen for more than 10 years, when they came to visit us for a few days at the beginning of September. Michael suggested we take them on two trips; one to the old town in Fredrikstad and one to Kistefos Museum at Jevnaker. Gael is a very skilled photographer who often takes pictures of his wife and these ones are no exception. Hence Rebekah is used to modelling so I wanted to take the opportunity to organise a small photoshoot – with 4 designs – in Fredrikstad, where both Gael and Michael were photographing her. I was thrilled when Rebekah was happy to do so. Here she is wearing my design Eira Pullover, first made for Interweave knit.wear Fall/Winter 2017.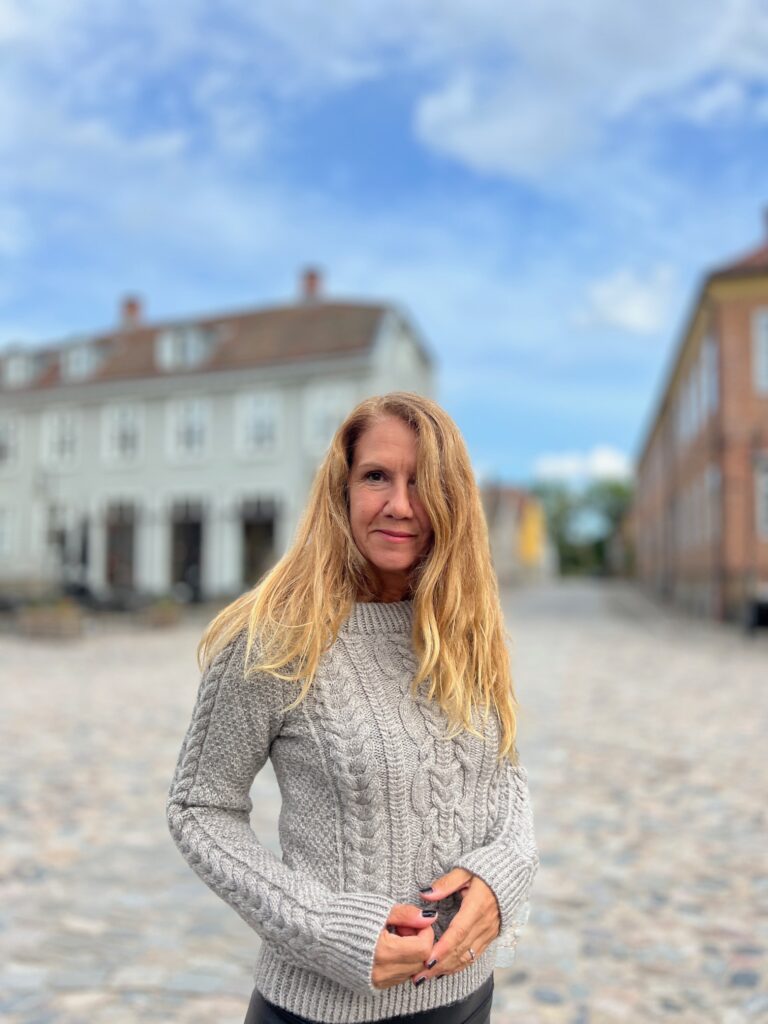 A visually striking center cable named Kanik – Inuit for snowflake – adorns the center front and back of this straight pullover. Kanik is framed by a staghorn cable on each side, while Moss stitch fills the background in the sides to allow the cables to shine. A saddle shoulder allows the staghorn sleeve cable to continue all the way to the neck.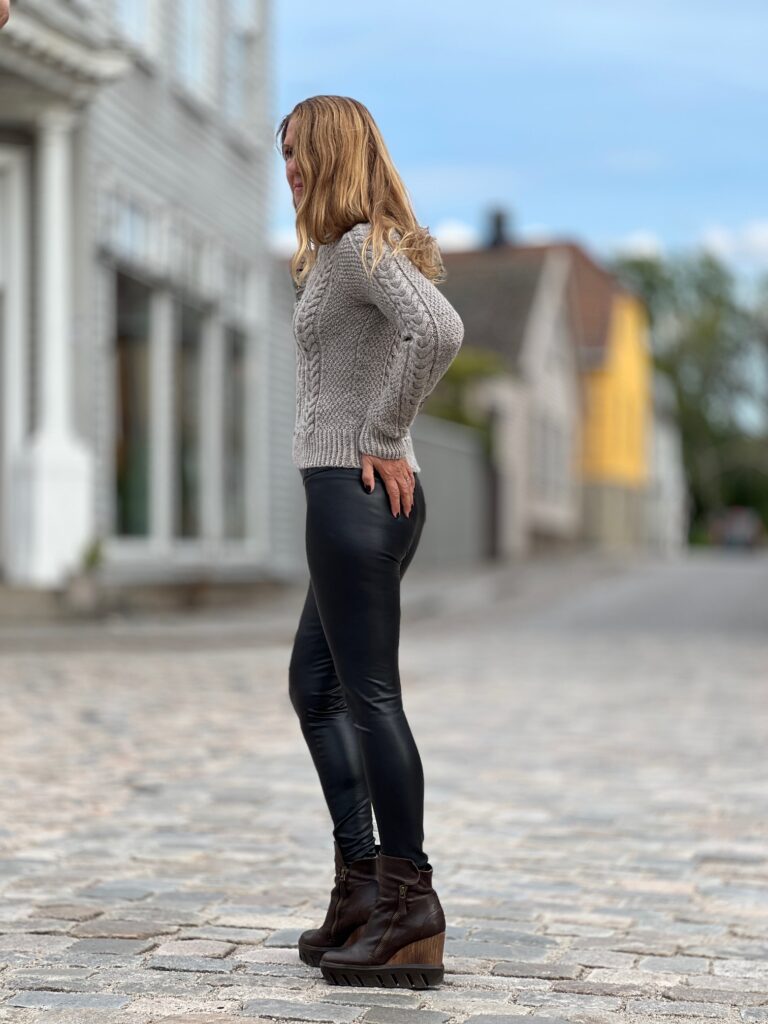 The pullover is knitted in The Fibre Co, Cumbria Worsted yarn – a lovely mix made of 60% Merino wool, 30% brown Masham wool, 10% Mohair on each 100 gram skein with 218 meters/238 yards – using a 4 mm/US 6 needle and a 20 stitches and 28 rows in stockinette stitch gauge measuring 10 cm/4 inches square.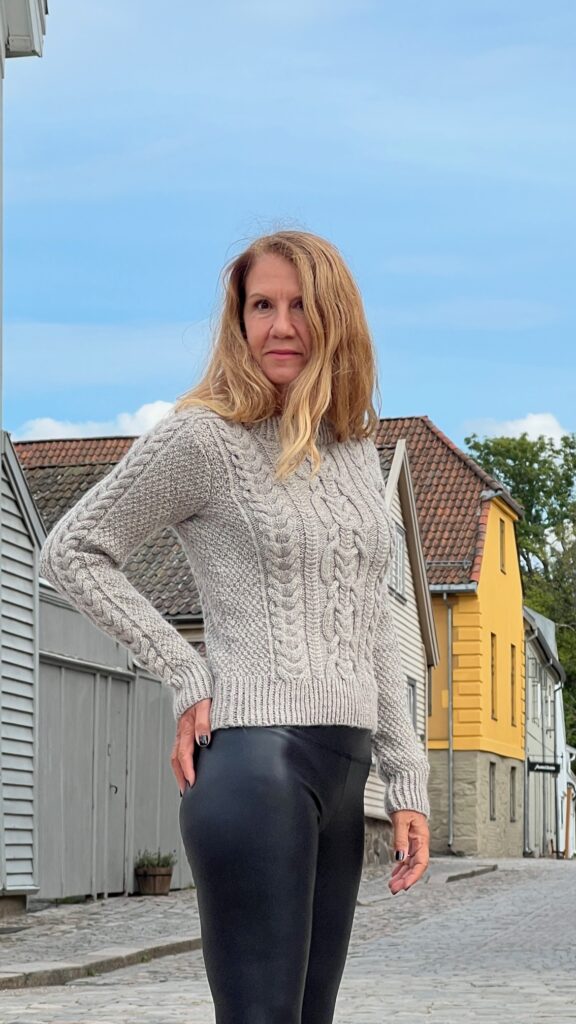 I have graded the pattern in sizes XS to 2XL with a bust circumference of 81 to 123 cm/32 to 48.5 inches.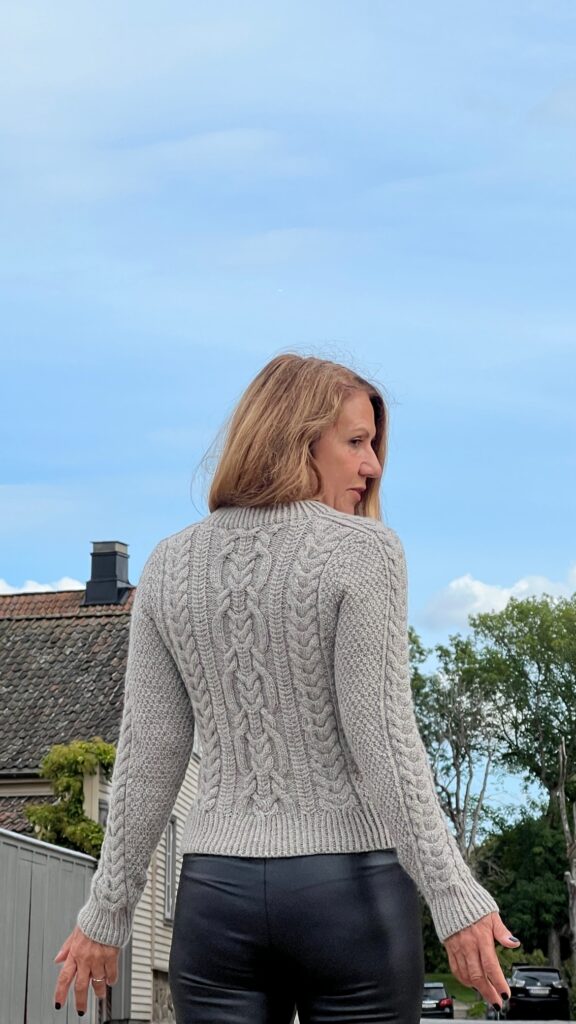 The English pattern is available as a digital download on Ravelry and on LoveCrafts. I thought the sweater looked so brilliant on Rebekah that I ended up gifting it to her. I want to thank Rebekah for being my gorgeous model while she was visiting and Gael for taking these brilliant photos!