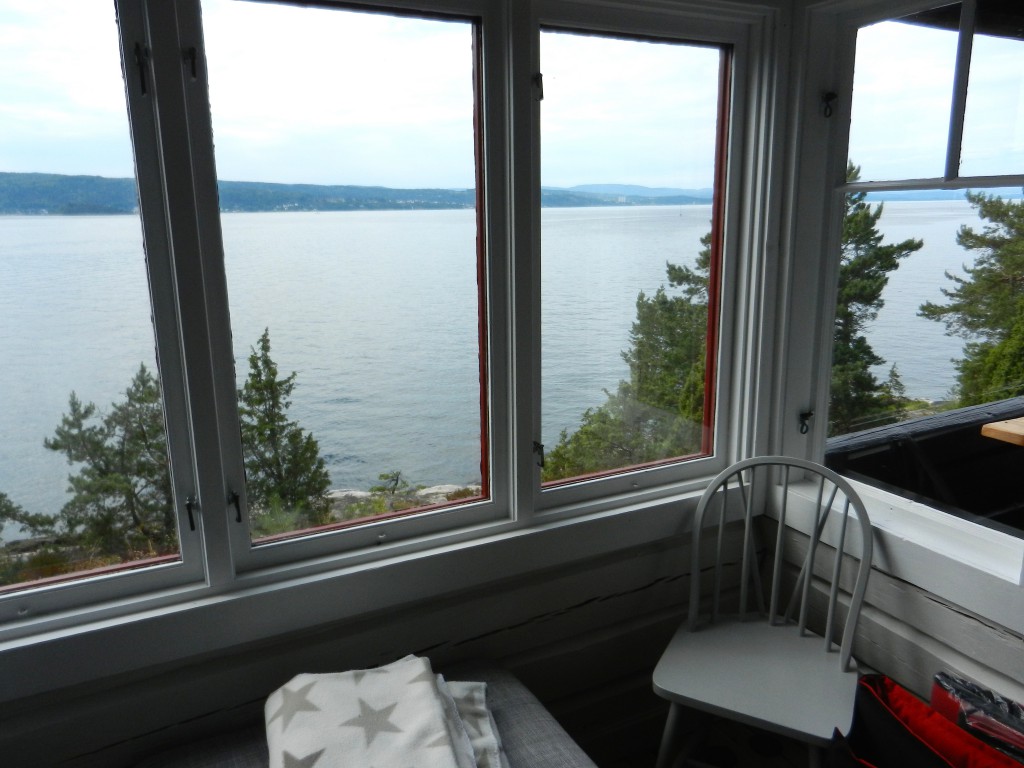 Summer is here, and I have been enjoying several day trips on the Oslo Fjord. The last one was to visit my mum holidaying on Lågøya, an island not far from Drøbak. A short ferry trip is ideal on a hot day, and convenient from Aker Brygge/Wharf going to Lågøya. I spent a day chatting, reading, watching the boats & cruise ships passing by and knitting while listening to wave crashing. Above is a photo of the cottage my mum rented from Statoil, the company she used to work for before she retired. It is quite basic without running water and electricity but charming with a perfect location. Another day trip I have been on was to Drøbak, after receiving an invitation from Thomas Kvist to come and have a look at Mondial's shade cards. Such a perfect invitation for me at least, not so tempting for my husband who preferred to stay at home. Thomas is now an agent for the Italian yarn brand Mondial, and I was more than happy to come to his childhood home in Drøbak to have a look. Below is a view from his terrace. We looked at the best of Mondial and I soon found my favorites in the luxury selection, just as Thomas had anticipated…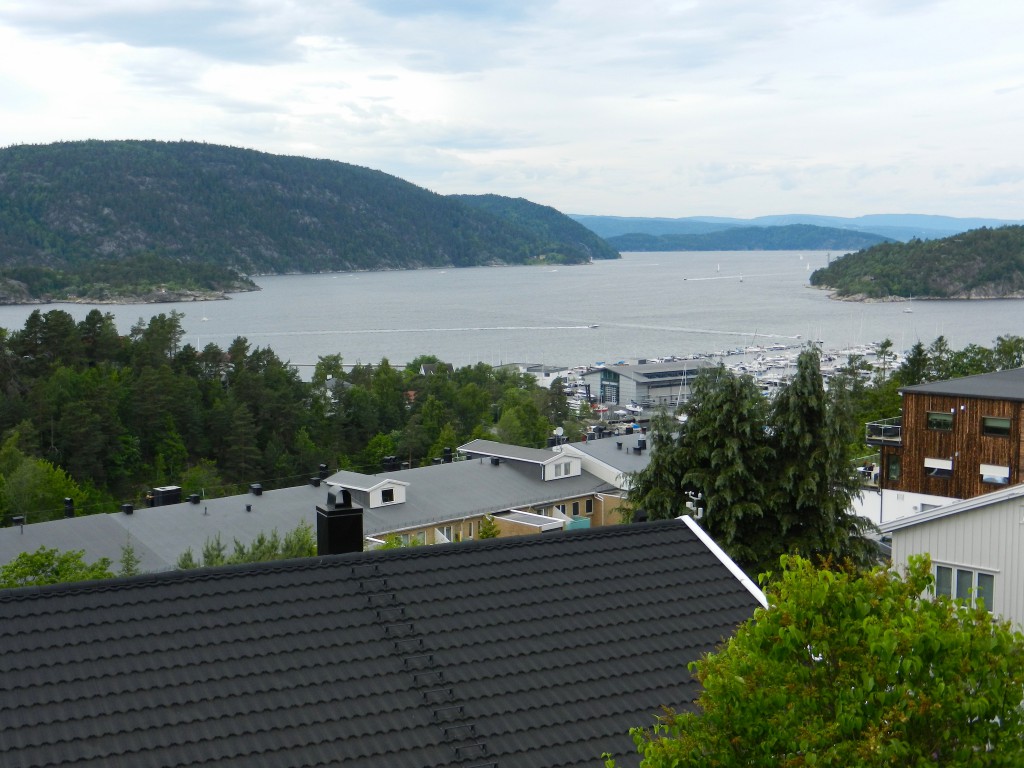 We are experiencing typical Norwegian summer weather at the moment, with rain and sunshine on the same day but with higher temperatures than usual. Leaving Drøbak town centre by bus, the weather had changed see below.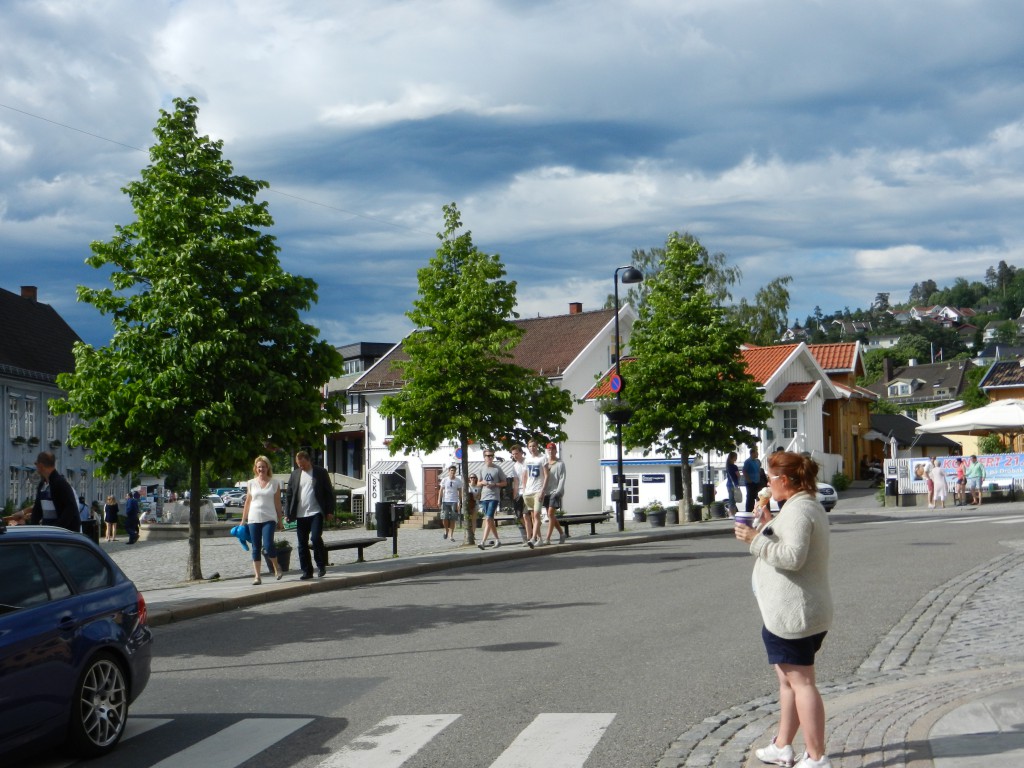 For now I am making sure I enjoy the summer, so you will find me sitting on the terrace knitting.