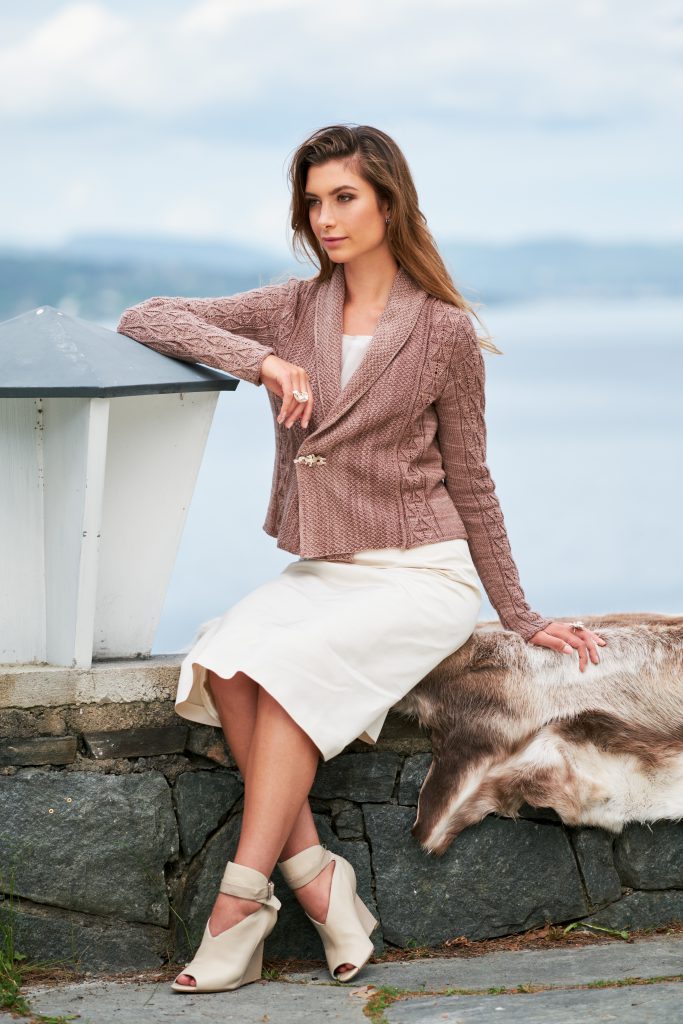 I love these new photos of the Kathe Cardigan. Yes, they are taken by the brilliant Eivind Røhne of the gorgeous Alexandria Eissinger with makeup & hair by Jens J. Wiker and jewellery by Kaja Gjedebo Design at Ingierstrand Bad in late May. New, because the cardigan was first photographed by Harper Point Photography for Interweave's magazine Knits Fall 2016 and now the rights have reverted to me. Kathe is a straight cardigan with a scarf collar enchanted with an elegant textural all-over lace. The reversible fern pattern adorns the body and sleeves while the collar is divided from it by a tuck and knitted in moss stitch. You can wear the collar hanging flat – overlapping – and pinned together or folded.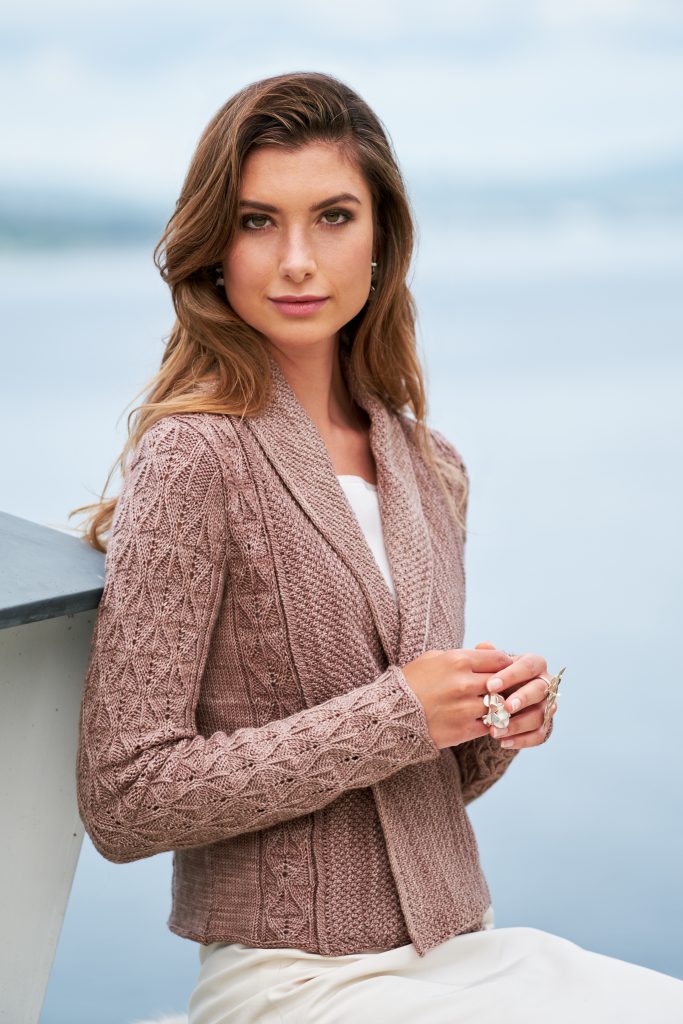 In the end I chose cream, instead of black, to show this jacket most clearly. An a-line cream skirt and shoes by Camilla Skovgaard. The cardigan is knitted in the beautiful hand-dyed SweetGeorgia Yarns Superwash Sport using 3 mm/US 2.5 with a gauge of 24 sts and 36 rows in st st measures 10 cm/4" square. Alex is wearing size M with a 93 cm/36.5″ bust circumference, but it is available in sizes XS to 2XL with measurements from 79 to 120.5 cm/31 to 47.5″.
The cardigan in worked in parts back and forth and seamed. During shaping, if there are not enough stitches to work an increase (yo) and corresponding decrease, work the stitches of the partial lace as they appear. The tuck at the collar is worked with 2 circular needles held parallel. This side view is one of my favourite photos from our photoshoot and I chose to exhibit it at Strikke 2017/Knit 2017 at Hadeland Glassverk opening at 2. September.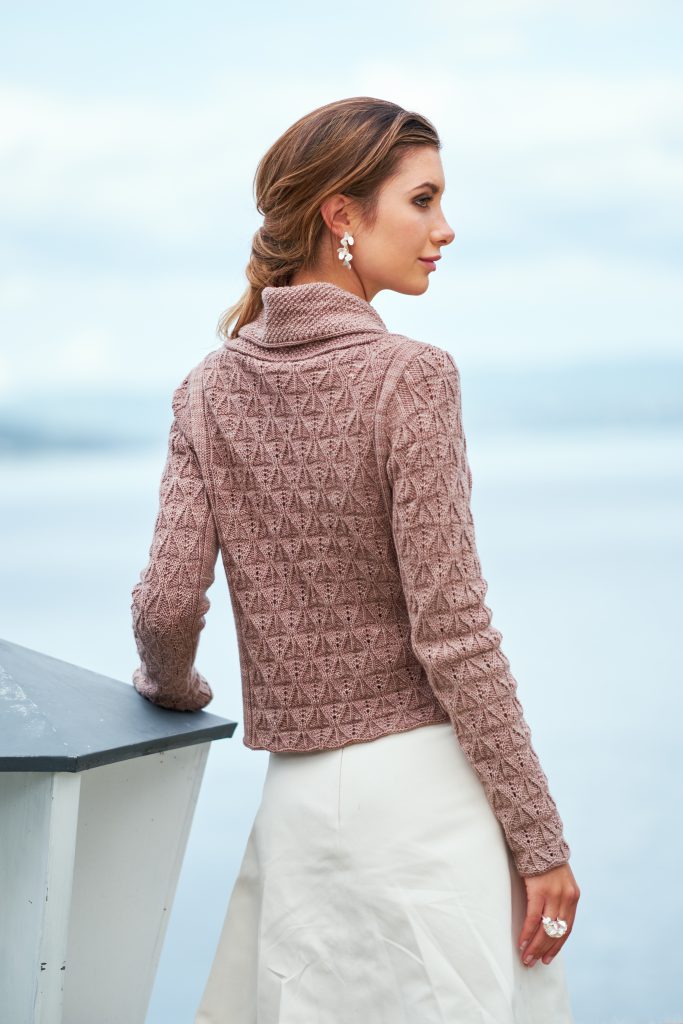 The English pattern is available on Ravelry and on Loveknitting, while the Norwegian pattern will be published in the bi-monthly magazine Familien in issue 20, out on 2. October. Stay tuned for more magnificent photos. Enjoy your summer and keep knitting!
SaveSave
SaveSave
SaveSave
SaveSave
SaveSave
SaveSave
SaveSave
SaveSave
SaveSave
SaveSave
SaveSave