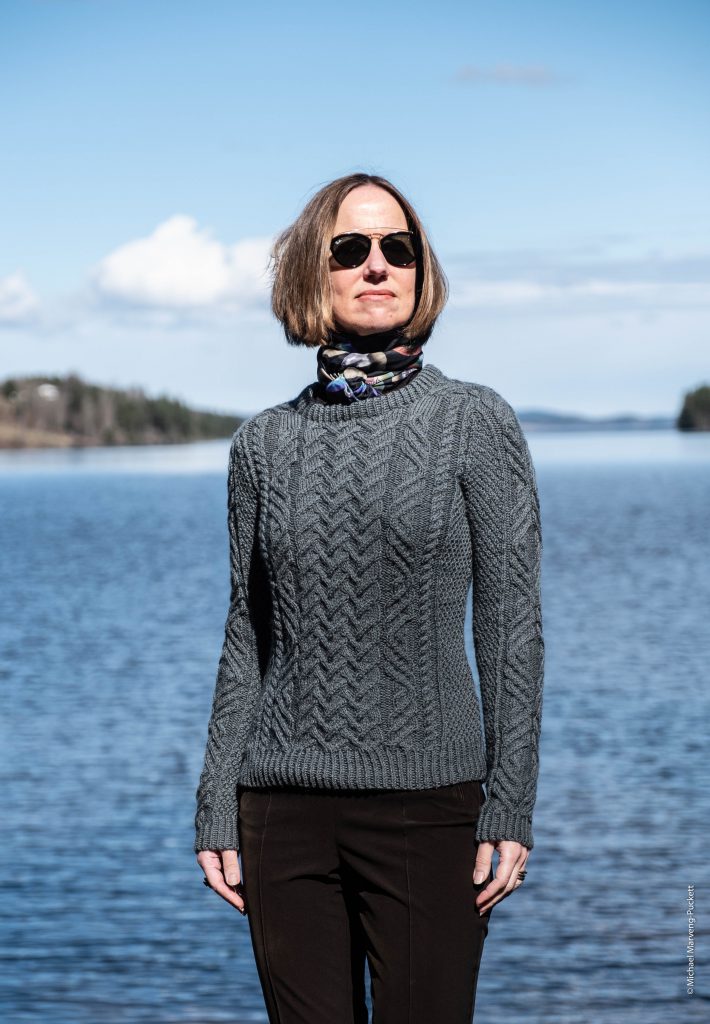 I am delighted to show you another new design. Vaga, named after the Celtic Goddess of the River Wye is this pullover with cables that runs over the body and sleeves. A saddle shoulder allows the swing cable to continue to the neckband with its twisted rib ending. The pullover is slightly shaped for the the waist and knitted in the gorgeous The Fibre Co. Cumbria Worsted. I choose this yarn – which I used for the first time in my Eira Pullover for knit.wear Fall/Winter 2017 – in the colour Yew Tree as part of my payment for the designs I made for The Fibre Company last autumn: Beckside and Dash Falls. Yes, it is an addictive yarn and I have another new design as well in this. So while I was knitting Ogma, sample knitter Kristin Nygård, aka Quiltefeen on Ravelry & Instagram, brilliantly knitted this to my utter satisfaction.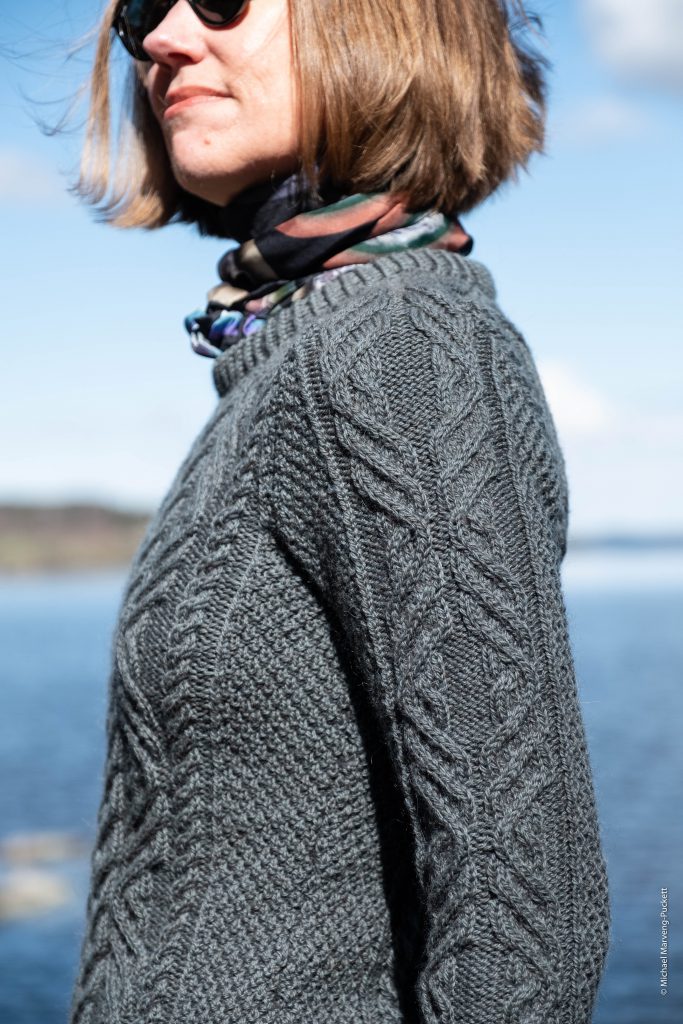 Michael has photographed me at the beach in Ørje on a beautiful but cold spring day, just after the ice had melted from the lake, Rødenessjøen. I am wearing size S, and I have graded the sweater from size XS to 2XL, with a bust & hip measurement of 84 to 126 cm/33 to 49.5″ and a waist measurement of  78 to 120 cm/30.75 to 47.25″. Vaga is knitted using 4 mm/US 6 needle with a gauge of 20 stitches and 28 rows measuring 10 cm/4″ square in pieces and seamed together.  The Fibre Co. Cumbria Worsted is made of 60% Merino wool, 30% masham wool and 10% mohair with 218 meters/238 yards per 100 gram skein.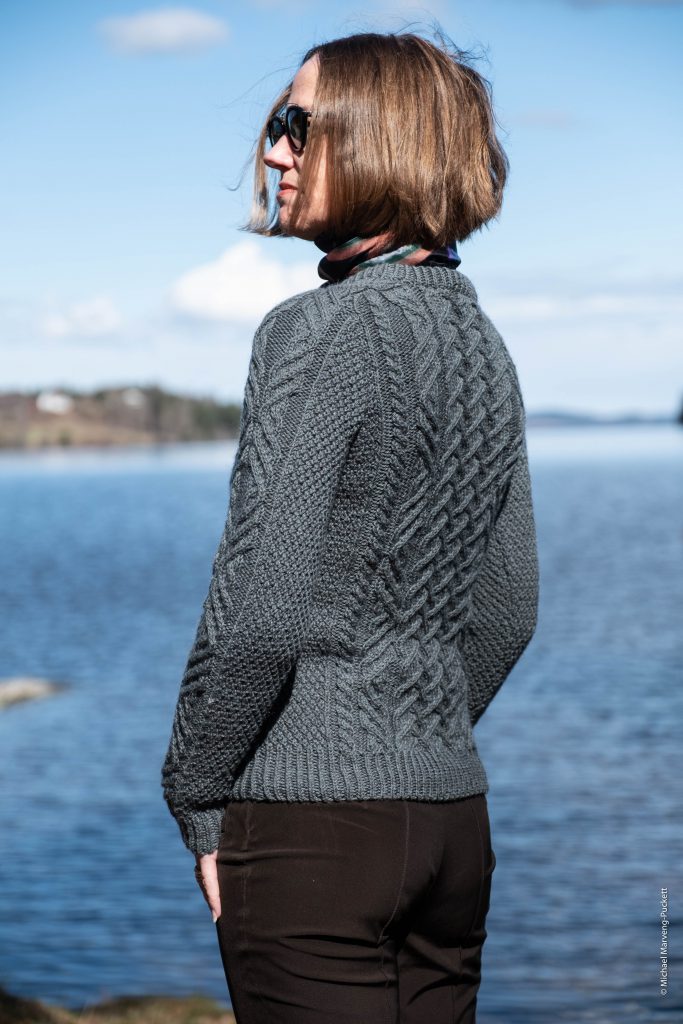 The herringbone cable on the center of the body and the swing cables are both found in Norah Gaughan's inspiring Knitted Cable Sourcebook. The English pattern will be released after test knitting beginning in July in my Ravelry group, while the Norwegian pattern will be printed in the magazine Familien. But before that, the pullover will be photographed worn by model Emma Ross at our photoshoot on Tuesday 29th of May at Villa Malla.
SaveSave
SaveSave
SaveSave
SaveSave
SaveSave
SaveSave
SaveSave
SaveSave
SaveSave
SaveSave
SaveSave
SaveSave
SaveSave
SaveSave
SaveSave
SaveSave