Hand dyed Tosh Sock yarn in a divine blue would look fabulous on model Emma Ross, I thought and decided to re-photograph the Merino Wrap Vest from my Norwegian knitting book. Photographer Eivind Røhne brilliantly captured the best moments from Em, and I knew I had made the right decision. As always Sissel Fylling made sure that Em's hair and makeup was impeccable. Statement jewellery by Kaja Gjedebo Design added a touch of class to the outfit. Em did not need the Merino Wrap Vest on the blistering hot day in May at Villa Malla. You can see that for yourself here; Behind the Scenes 2nd Photoshoot at Villa Malla. Do check out the people sunbathing on the beach. I have revised the English pattern and sent it off to my Technical Editor Kristen TenDyke, before I release it. The Norwegian pattern will be published in a special magazine by Familien called Høststrikk/Autumn Knits out on 24th. September in Norway.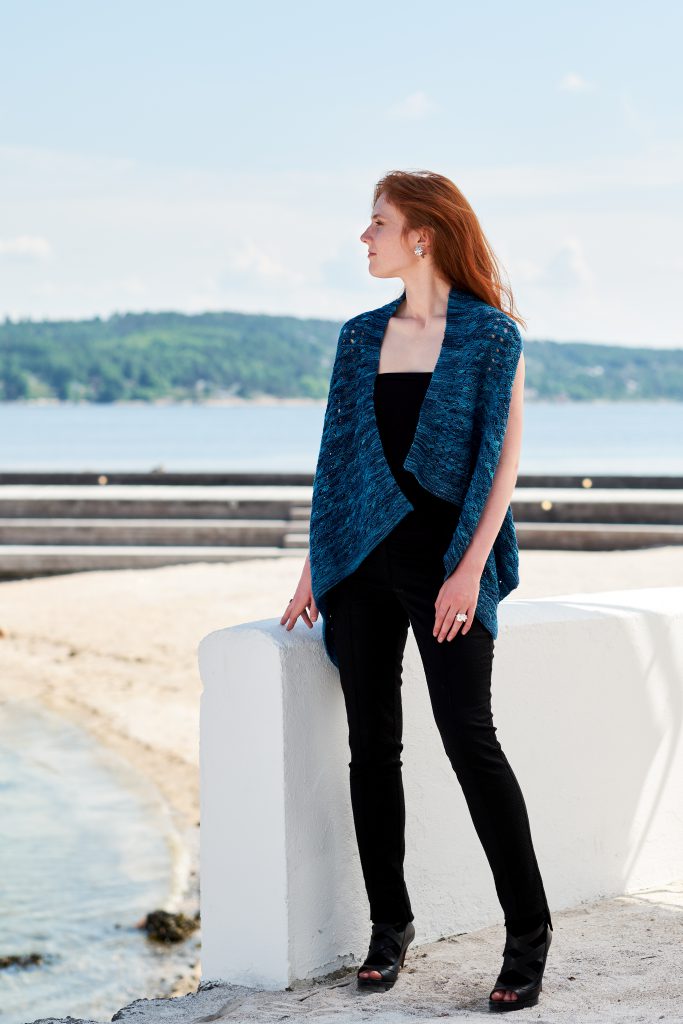 Inspired by Tinde Knits gorgeous designs by Norwegian designer Iselin Hafseld is this vest knitted sideways in Tosh Sock hand dyed yarn with Indian crosses. The vest can be used upside down for a smaller collar and a longer vest. Drape it as you please and pin it together.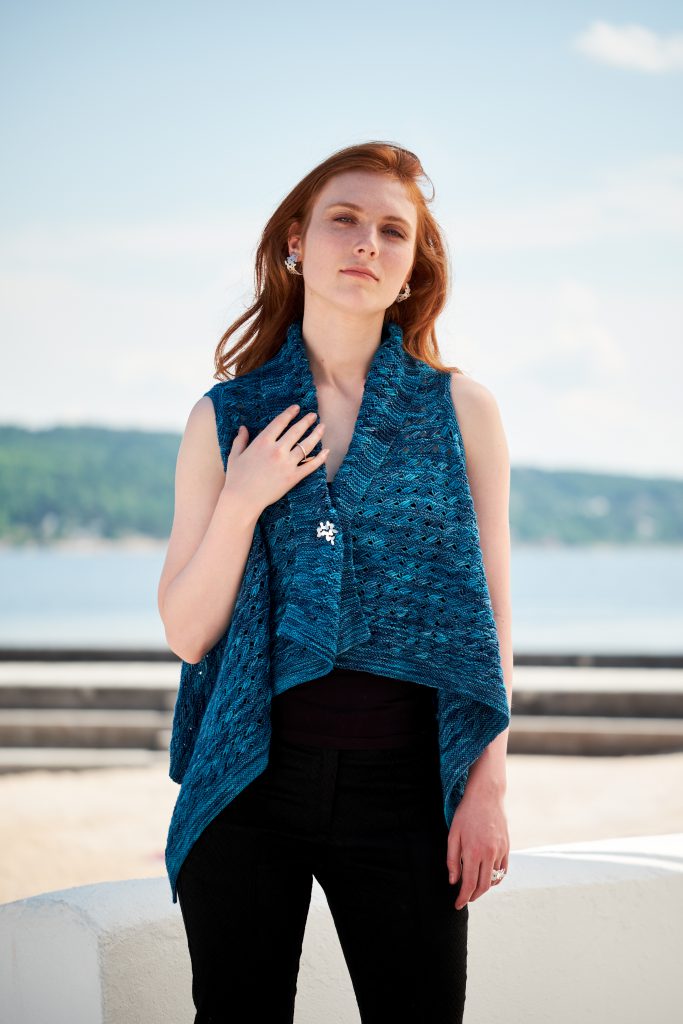 You will never guess who actually knitted this sample for me. It is knitted by no other than the co-founder and editor of Pom Pom Quarterly: Meghan Fernandes, who used to be my colleague at the yarn store Loop in London several years ago. And yes, I did work together with the other co-founder and editor Lydia Gluck too. We have teamed up again and you will see the result later this autumn.
Tosh Sock is made of 100% merino wool, with 361 meters/395 yards on each 100 gram skein. It is categorised as a fingering/4 ply yarn but feels closer to a sport weight. I choose the shade Baltic which has been discontinued but can be replaced by Esoteric or any other shade you prefer. Merino Vest wrap is knitted with a gauge og 24 stitches and 36 rows in Indian cross stitch using 3 mm/US 2.5 needle over 10 cm/4″.
The vest wrap is knitted sideways in one rectangular piece with shaped armholes. It comes in one size so to make the vest longer, add pattern repeats of 6 stitches at left side of work (end of RS row) before the border stitches. The finished measurements are 74 cm/29.25″ wide and 112 cm/44″ long.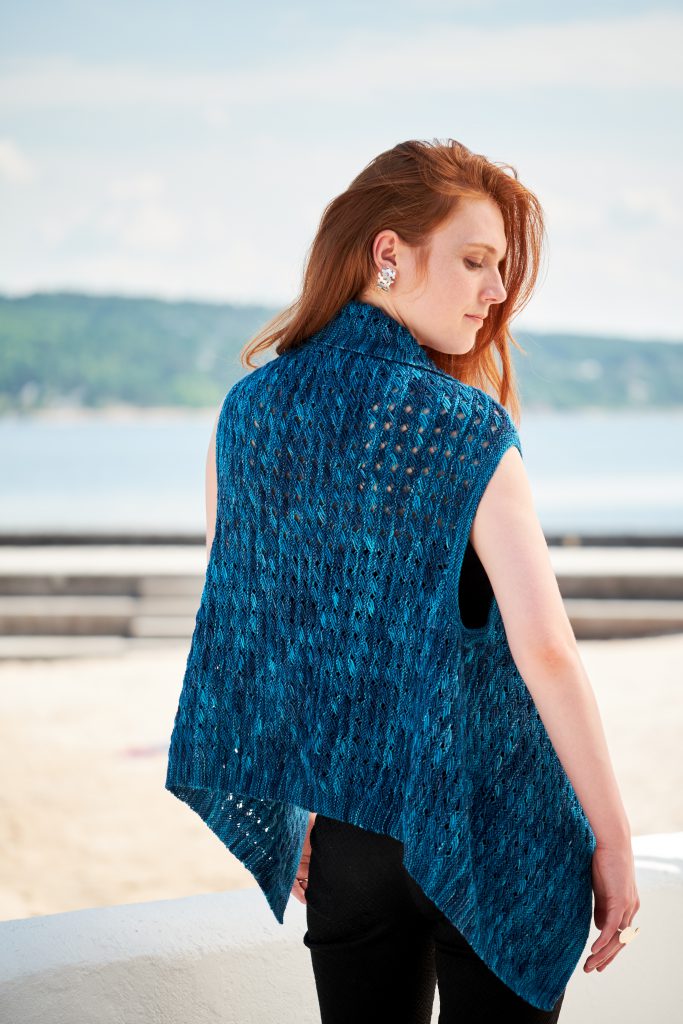 As you can see, I did find it difficult to pick which photographs I liked the best, so I ended up selecting more than I had planned.  Yet another proof that my team is the best and know me too well. Next and last in this series is the scarf Tau made for Vienna Wool Design Festival and their Wool 2 Go magazine.