Just as promised here is the skirt Rebine, designed for Hillesvåg Ullvarefabrikk, knitted in  the Tinde pelt wool yarn, using a 3.5 mm/US 4 needle by the skilled sample knitter Kristin Nygård, aka quiltefeen! One of my patrons, Tamar aka tamari.joy on Instagram, suggested I design a pencil skirt and I loved that idea. Hence Rebine was designed before I made Jendine to go with it, so you would have a set option if you so desire. I wanted it to sit properly and be as flattering as possible, so I shaped it for both the hip and the waist. The pattern stitch I selected was a cable rib. Instead of inserting an elastic for the waist, I chose a high waist and made belt loops that are inserted into the seam in the side.
Rebine, an old Norwegian name, is a pencil skirt with an all over elegant cable pattern ending in a high waist. The skirt is shaped for the hip and the waist. Belt loops, inserted in each side seam, hold the skirt in place. Rebine is knitted in Tinde pelt wool by Hillesvåg Ullvarefabrikk. Below you see the skirt worn with Ovedine, knitted in the thinner Sølje Pelsull, hand dyed by Værbitt in two colours: Drageegg and Lillebror.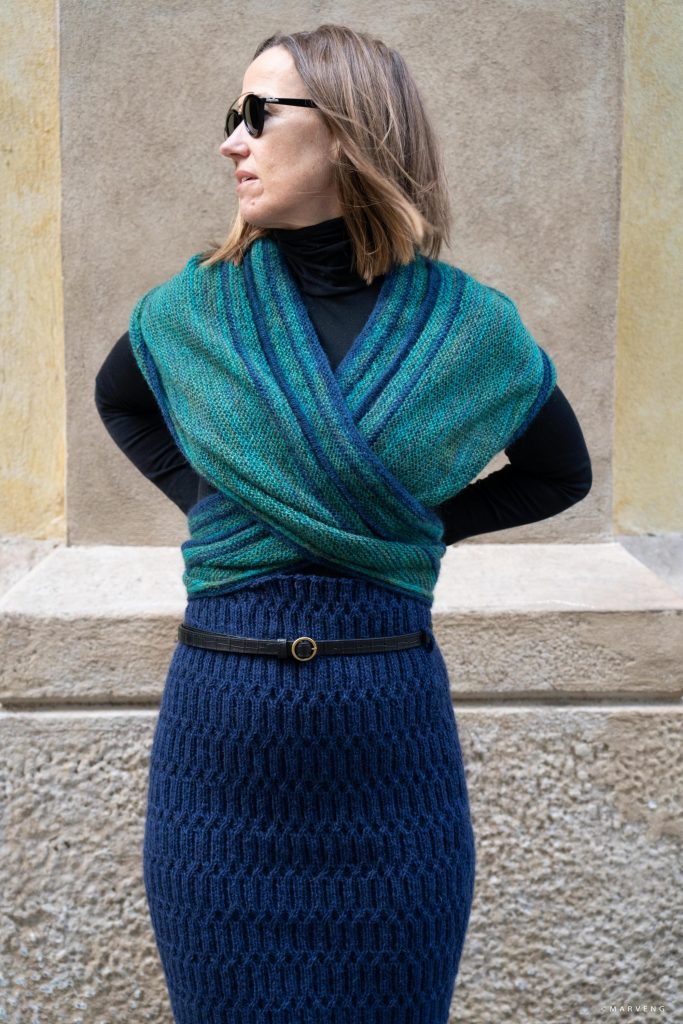 The Tinde Pelsull is made of 100% pelt wool with 260 meters/284 yards on each 100 gram skein. The sample is knitted in Lys Marine 2125 and requires only 3 skeins in the two smallest sizes. Rebine is knitted with a 21 stitches and 30 rows in Stockinette stitch gauge measuring 10 cm/4″ square.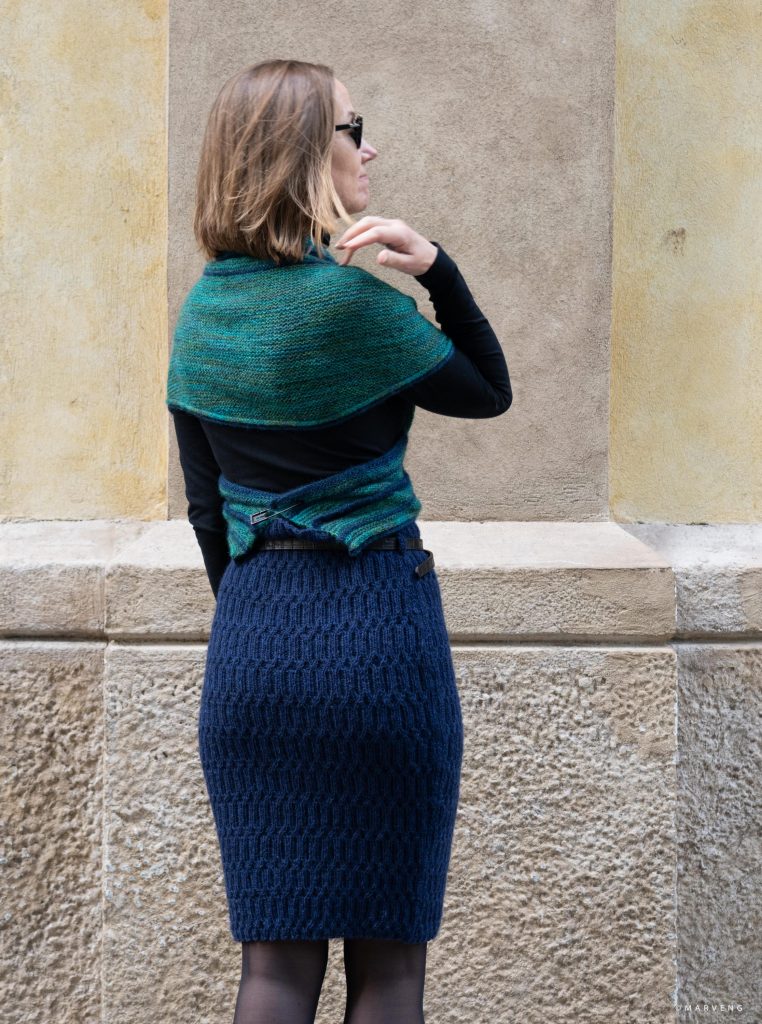 In these photos taken by Michael in Barcelona last November, I am wearing size Small with a 92 cm/36.25″ hip measurement. I have graded the skirt in sizes XS to 3XL with hip measurements from 86 to 132 cm/33.75 to 52″. Due to the cable rib pattern, the skirt is very elastic.
The skirt is worked in pieces from the bottom and up. Make two belt straps to insert in the side seam. If you want to adjust the length of the skirt, remove up to 8 cm/3.25″ or add an extra length before shaping the hip.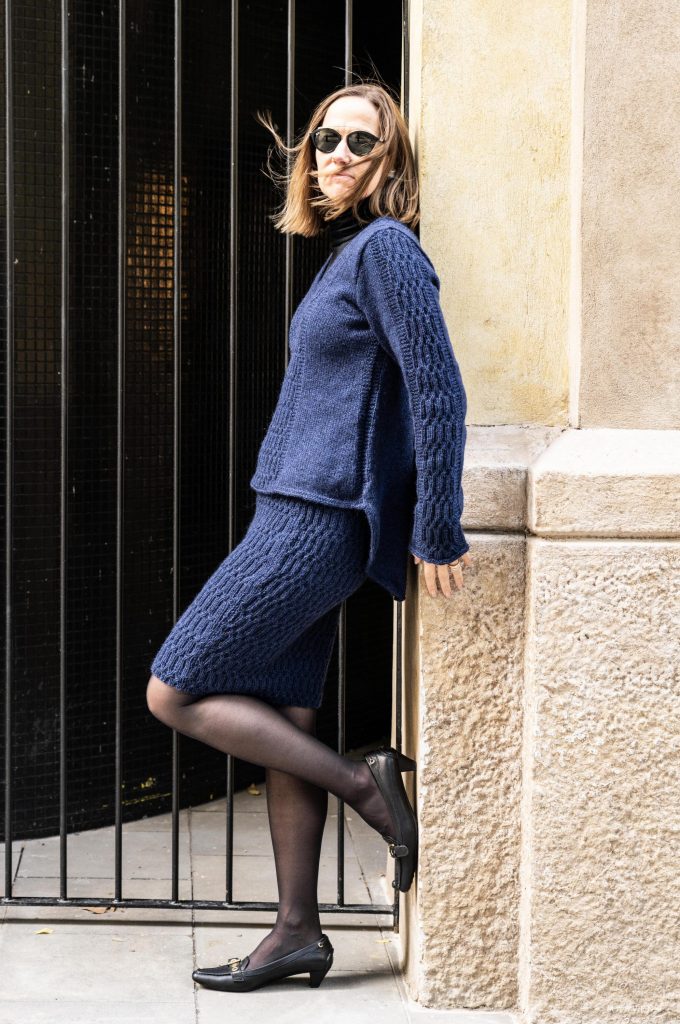 The test knit of Jendine begins on the 16th of March and it is followed by a test knit for Rebine on the 6th of April, both in my Ravelry group. Yarn kits for both designs will be available from Hillesvåg Ullvarefabrikk. I look forward to showing you how this set looked on my model Olivia Lindtein!