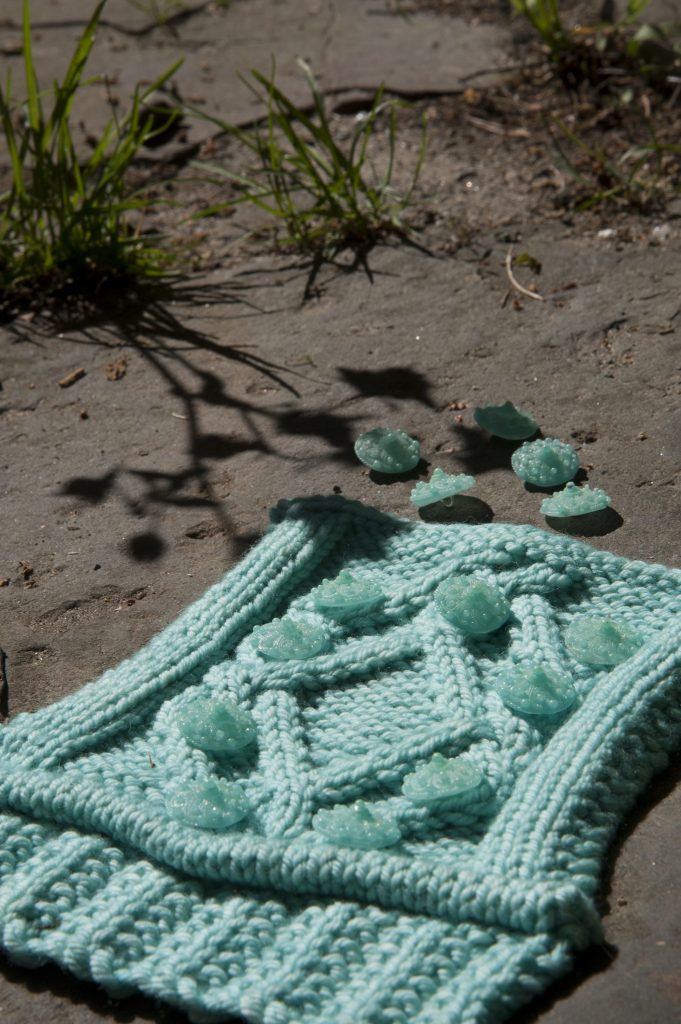 First I want to say "Takk for det gamle"/Thank you for the old one, as we say to each other when the new year approaches in Norway! It is a good custom, in my opinion to thank friends and family for making the year richer, and so much better. So thank you for following me this last year, and I wish you a happy and healthy new year! I hope it will be a peaceful year with the Corona virus under control. I also hope that it will be a year that bring you all lots of happiness and shared pleasures!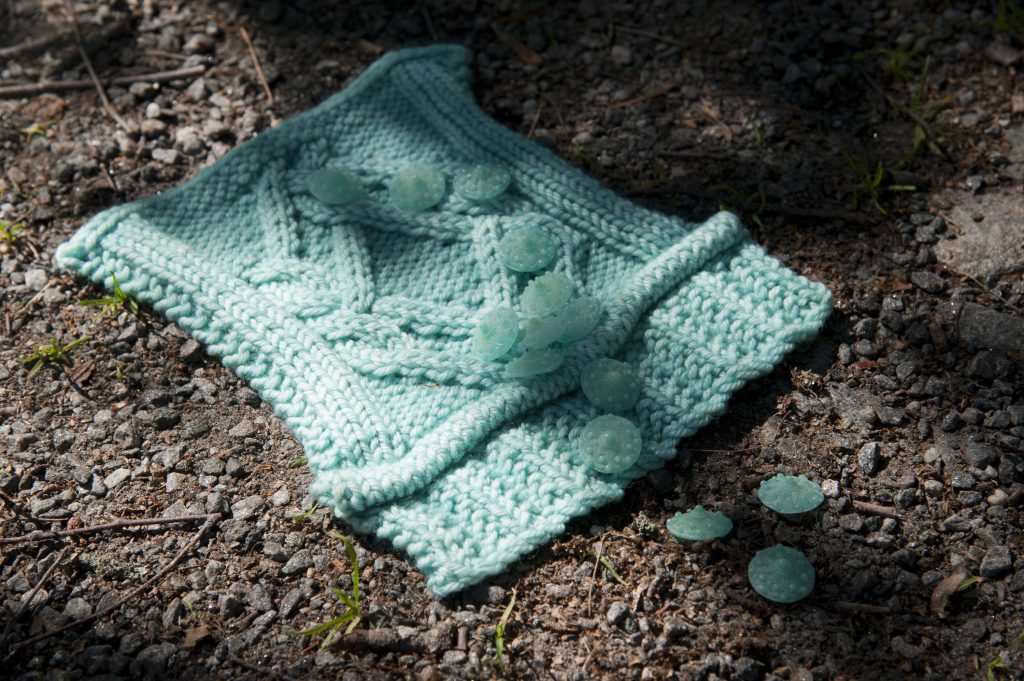 Above are photos of the swatch to my new Senna oversized cardigan photographed by Siri Berrefjord who made these stunning bespoke buttons on my request. The button design is based on the silver brooches used for the traditional folk costume, called "bunad" in Norwegian. Each button is moulded in plastic then painted with several layers. They are perfect on the cardigan knitted in the divine Neighborhood Fiber Co. Organic Studio Worsted yarn in the hand dyed shade Woodberry using a 4 mm/US 6 needle.
I wanted to share these photos as the summery colour and the jewellery like buttons symbolise hope of both better and lighter days to come!