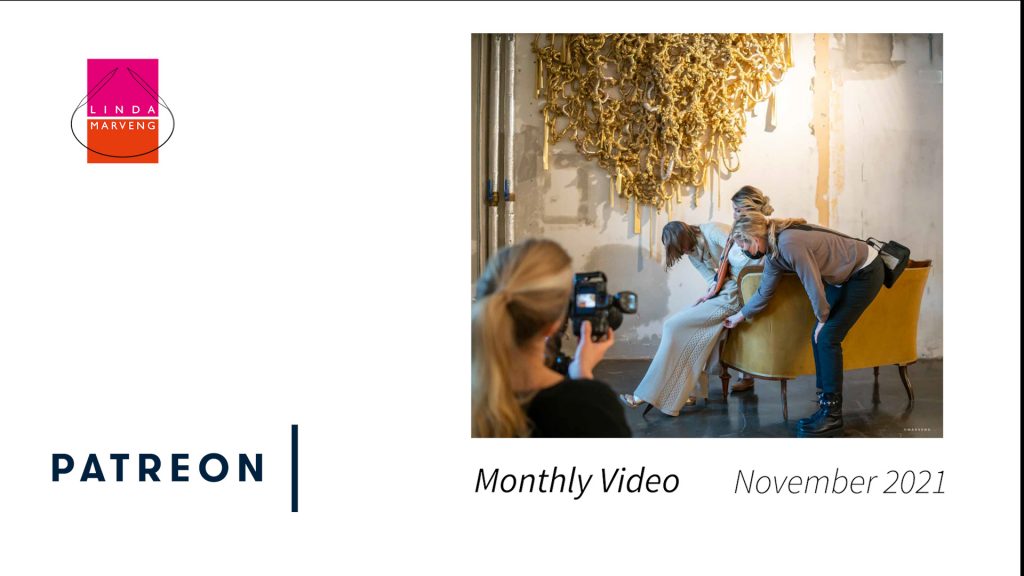 Join my party at Patreon to see all the new designs we photographed at our photoshoot on Friday 4th of December in the 28 minute long Behind the Scenes Video from the shoot, with more details in the monthly newsletter including an update of the organising of the shoot as well as other jobs I have done this month, and depending on the level you choose; a Monthly Video – the one above is 1 hour and 20 minutes long – together with a free pattern of your choice from my Ravelry Store. Both of these cover photos show the photographer Wenche Hoel-Knai, make-up & hair stylist Nina Hjertaas Bull, model Olivia Lindtein and myself in action at Sentralen in Oslo.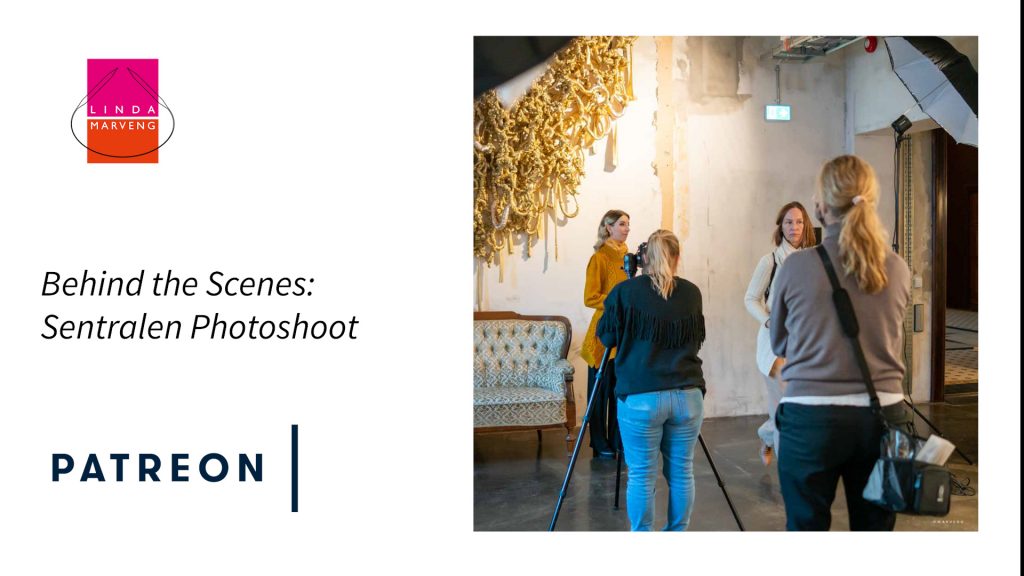 My Patreon Party also offers Sneak Peeks of new designs, 30% discount on all my self published patterns, 10% discount on yarns directly from Hillesvåg Ullvarefabrikk, test knit invitations, technical videos and more.
What you need to do is to join with a monthly subscription, do take a look at my Patreon page for more details about the different levels and join us. Thank you ever so much to all of you that have already done so!