The next set of photos I will share are of the Ceol pullover made for Hillesvåg Ullvarefabrikk. The idea of having Model Olivia Lindtein wearing a tulle skirt sitting down on the floor came to me after seeing that the Danish designer Bitte Kai Rand had a cover photo of just that. She showed a suit jacket but I loved the image so much that I wanted to make my own version of it. Photographer Wenche Hoel-Knai together with Stylist Nina Hjertaas Bull and model Olivia helped me re-create it at Sentralen in Oslo last December. Olivia had to try out a number of positions before Wenche was satisfied. Above is one of the first ones, where she is holding onto a small ball of the yarn.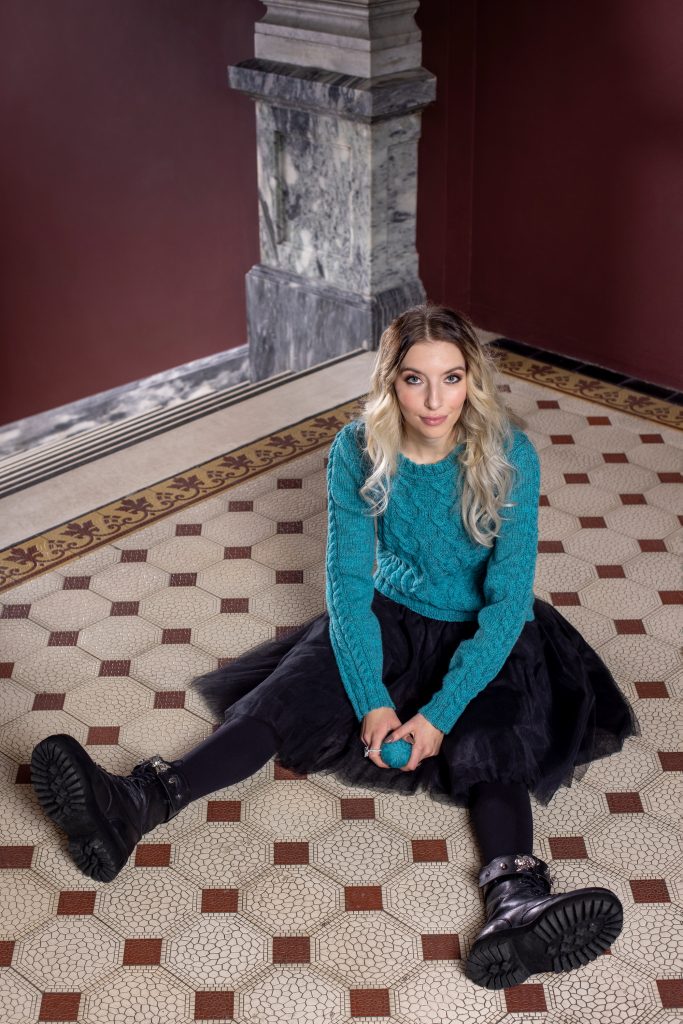 The flat boots I had brought was not as funky as the ones that Nina was wearing and she offered to let me use hers! They were perfect. Above is one of the next set. Michael thought she looked like a rag doll, which we all thought was funny. I was happy to include the tiled floor as it brings the colours of the room together.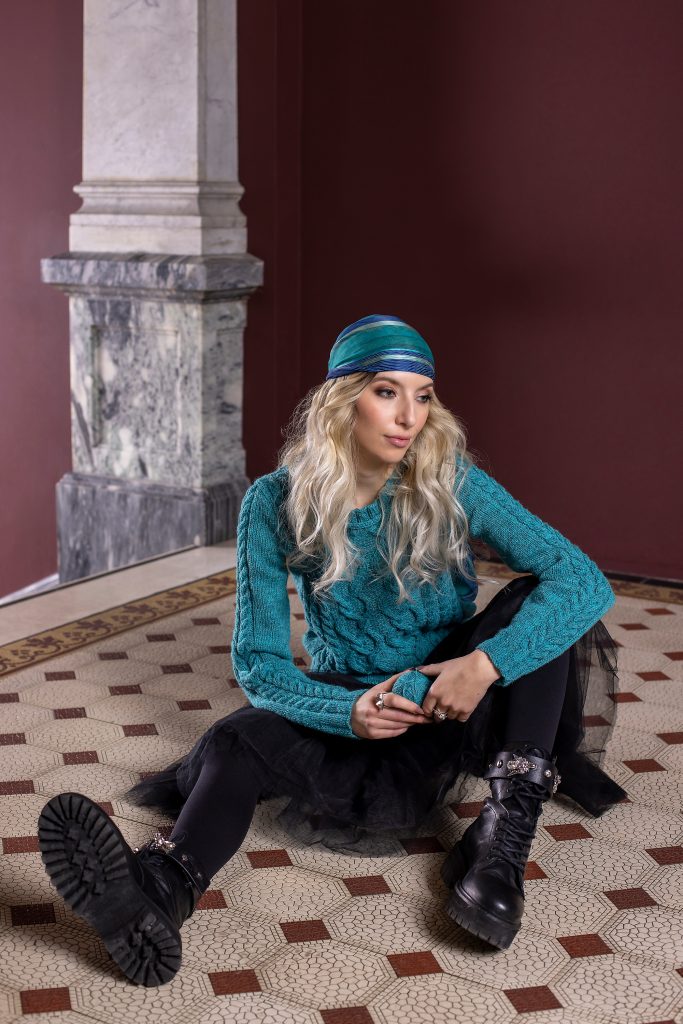 I had also brought one of my favourite silk scarves with me and in this photo you can see how Nina placed it around Olivia's hair. Olivia had found her grove here, I believe! Here is my introduction to the pattern: Named Ceol, Irish for music, is this straight pullover with Celtic cables that vibrates out into smaller cables and then flattens into stockinette stitch like rhythm. The sweater ends in a crew neck that is crowned with an I-cord. Unlike the body the sleeves only have two small cables at the center. Ceol is knitted in pieces in the airy Norwegian combed wool yarn Ask from Hillesvåg Ullvarefabrikk.
Next we photographed the side and I asked Olivia to stand up close to the column in the wall. The pullover is worked back and forth in separate pieces and seamed. The neckband is worked in the round. Stitches are picked up and knitted from the first round of the neckband for the I-cord bind off decoration. The number of small cables in the sides are made to fit across the cross back and varies according to size: Sizes XS to L have 3, while sizes XL to 3XL have 4 and sizes 4XL to 5XL have 5.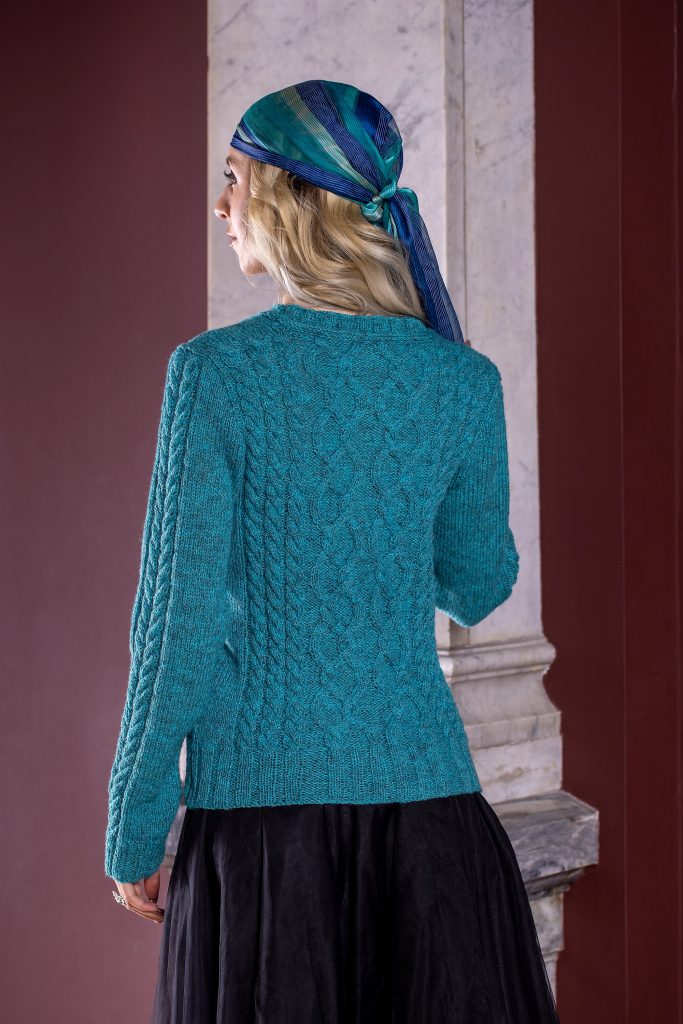 Finally the last photo I chose of this garment was one of the back. Olivia wore size S with 9 cm/3.5″ of positive ease. I knitted the sample using a 3.5 mm/US 4 needle and a 22 stitches and 30 rows in stockinette stitch gauge measuring 10 cm/4″ square. The pattern will be available in sizes XS to 5XL with a bust circumference of 85 to 161 cm/33.5 to 63.5″ after test knitting set to begin in July. Yarn kits with either an English or a Norwegian pattern will be available directly from Hillesvåg Ullvarefabrikk soon.